A man who was caught defacing Upper East Side synagogues in August is being indicted on four counts of Criminal Mischief in the Fourth Degree as a Hate Crime, Manhattan District Attorney Alvin Bragg announced Tuesday.

Lenny De La Rosa, 21, was arrested several days after the NYPD Hate Crimes Task Force shared his image with the public and said he had written anti-Semitic graffiti outside of Congregation Kehilath Jeshurun at 125 East 85th Street.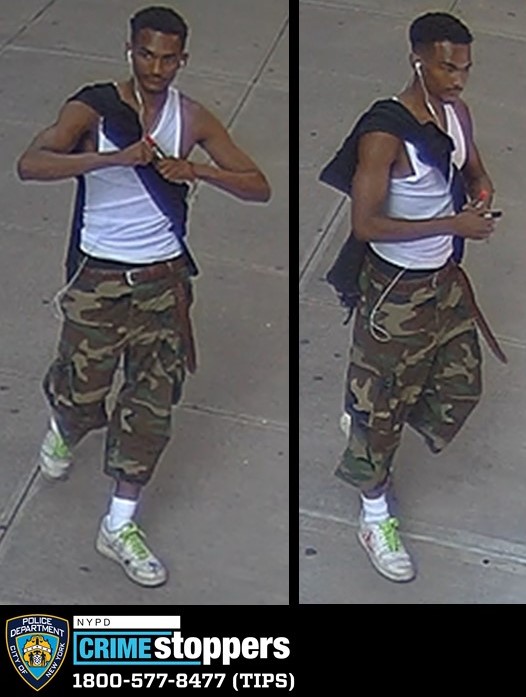 Following his arrest, it was soon revealed that De La Rosa had been involved in a handful of similar crimes.
Advertisement
"As alleged, Lenny De La Rosa defaced three synagogues and an ambulance in a series of antisemitic acts," said District Attorney Bragg. "Synagogues are sacred places where everyone should be able to practice their faith safely. We will not allow our houses of worship to be violated by hateful acts and we do not tolerate bias and antisemitism."
Two days after defacing Congregation Kehilath Jeshurun – where he scrawled the words "Jesus Saintzzz" – De La Rosa wrote "DEAD RIIP" on a glass display in front of Temple Shaaray Tefila (250 East 79th Street) and on a Hatzolah ambulance on 85th and Lexington Ave. Then he wrote "Dead BP" at Congregation Or Zarua (127 East 82nd Street).