Manhattan District Attorney Alvin Bragg has announced the indictment of Kimond Cyrus, 39, for the murder of 67-year-old deli worker Sueng Chul Choi. The fatal shooting took place at about 11:30 p.m. on Friday, March 3 at Daona Gourmet Deli, located at 201 East 81st Street (on the corner of Third Avenue).

Advertisement
"[Cyrus] approached a customer, displayed a firearm and demanded money," reads a statement from the Manhattan DA. "The customer pulled money out of his pocket and placed it on the floor. CYRUS pushed him to the floor and turned his attention to Mr. Choi who was behind the cashier counter. When Mr. Choi refused to hand over money, CYRUS pistol-whipped him and put his gun to the customer's head to force Mr. Choi to comply. CYRUS then demanded that Mr. Choi go to the rear of the store and followed him."
The customer heard a gunshot after leaving the store, and a separate eyewitness saw Cyrus leave the bodega and head towards his moped. "That witness entered the store and found Mr. Choi lying on the floor, unconscious and bleeding from his head. He was pronounced dead at the scene."
The March 3 shooting came amidst a string of armed robberies Cyrus began on Feb. 25. During each incident, Cyrus wore a Tyvek hazmat suit, earning him the nickname 'Hazmat killer' across the media.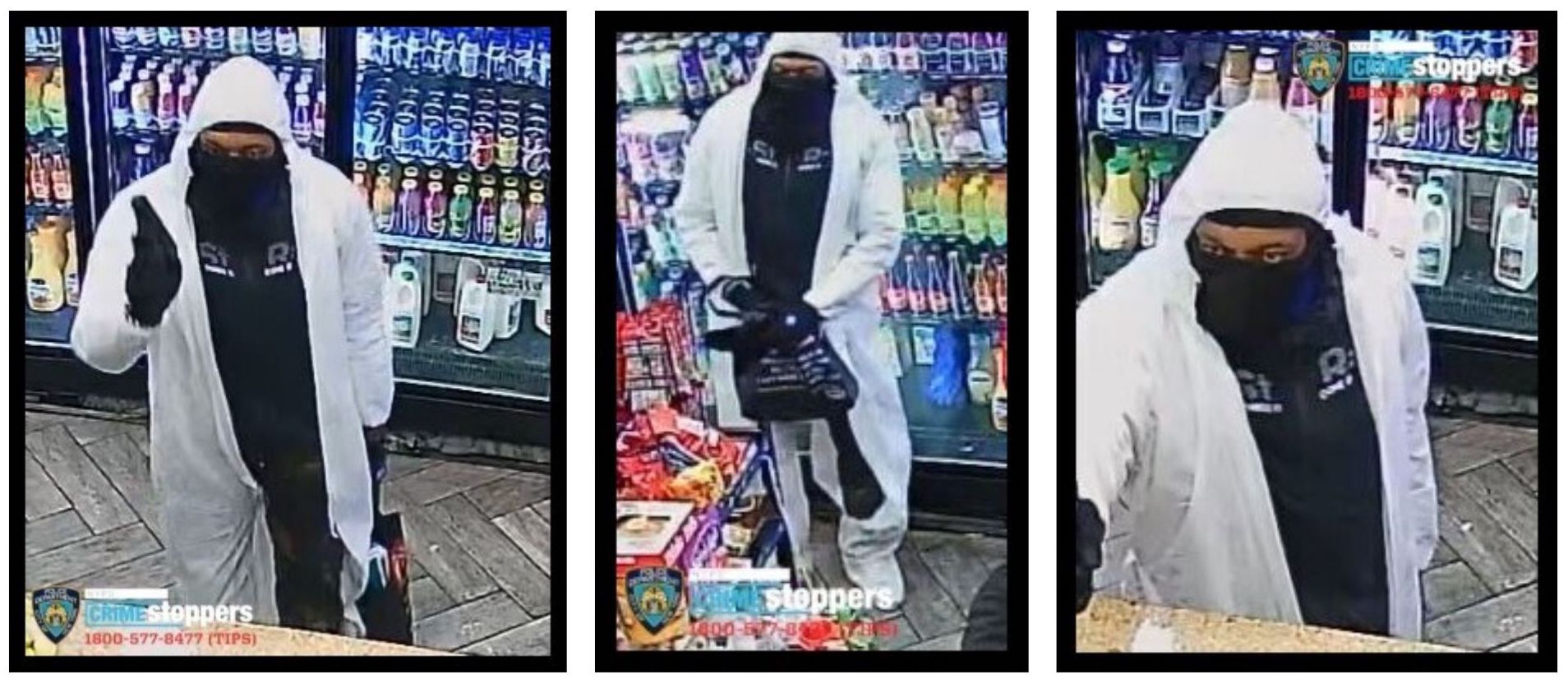 Cyrus was arrested on March 9. Pursuant to a court-authorized search warrant of his Bronx apartment, "officers recovered a loaded firearm with bullets matching the one recovered from the Manhattan robbery and property stolen from the Bronx deli." According to the initial police report, Cyrus had stolen "approximately $1,200, cigarettes, and miscellaneous merchandise" during his fourth and final robbery.
Cyrus is being charged with one count of Murder in the First Degree, one count of Murder in the Second Degree, and two counts of Criminal Possession of a Weapon in the Second Degree.