The alleged phony at the center of a mysterious TikTok exposé has been rumored to be living on the Upper East Side.

The unraveling of "Kyle Deschanel" began on June 20 when TikTok user Eva Evans posted a video about a man she was dating. She told her followers that he had given her a fake name, a fake life, a fake job, and a fake history, alleging Deschanel was leading a double life. The video went viral, prompting more women with stories to come forward.
Advertisement
Deschanel often spoke of his connections to political figures and celebrities, touting tales of nuclear negotiations with foreign nations, and even named himself a descendant of the Rothschilds.
One woman told The Daily Beast that Deschanel claimed to be a Saudi official indicted just after 9/11, who eventually got cleared, because according to Deschanel, you "couldn't arrest a Saudi official." He also told this woman he was 37, making him 16 years old at the time of the September 11th terrorist attacks.
It isn't clear how Kyle Deschanel made his money, though he often spoke of his lavish lifestyle to his dates, and had access to various properties in lower Manhattan. Bringing one woman back to a townhouse at 514 Broome Street in Soho, which she described as not "interior-decorated," leading her to question if Deschanel actually lived there.
Deschanel wasn't all smoke and mirrors, with one of his previous dates mentioning that she ran into him at a 4th of July party in the Hamptons hosted by the CEO of Warby Parker, and with Cuba Gooding, Jr. in Miami awhile after that.
Another woman said he was organizing a fundraiser for SameYou, actress Emilia Clarke's brain injury recovery charity seeking donations of upwards of $5,000. It's not clear if any donations made were actually gifted to SameYou, or if Deschanel was in touch with the actress.
Advertisement
One woman described him as having "scary/creepy energy," and actively avoided him any time she saw him out, despite his attempts to follow her after she turned down his romantic advances.
Another source who spoke to The Daily Beast under the condition of anonymity identified Kyle Deschanel as a man whose real name is Aryeh Dodelson, a recently-divorced father and former rabbi of an Orthodox Jewish community in Lakewood, NJ.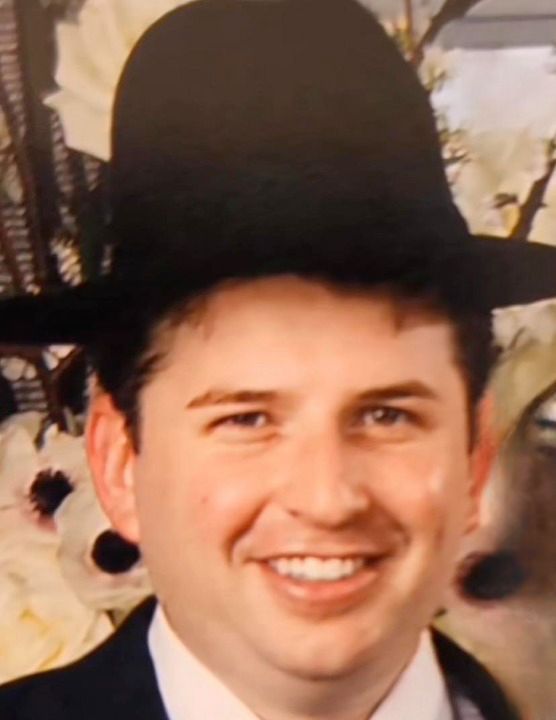 According to public records, the now disconnected phone number which three women used to reach Deschanel is also the number previously used by Dodelson. Dodelson was described as a prominent figure in the community, who previously authored a dense text about Jewish divorce law. The source went on to share that Dodelson is rumored to be living on the Upper East Side and remains in touch with his family, who are still supportive of him.