One of our readers, David Bauman, is organizing two events to save lives this month. The events will run simultaneously on Wednesday, August 18 from 1-7pm at Congregation Orach Chaim, located at 1459 Lexington Avenue between 94th and 95th Streets.

First, a blood drive is being organized due to a national shortage. One donor can save up to three lives.
Second, a 'Gift of Life' event is being organized for someone named Steve who is in need of a bone marrow transplant. Bauman describes him as someone who "plays a huge role in his community and his best chance of finding a match is someone of European descent." Bone marrow donors will be recruited based off cheek swabs, with matches then added to a registry.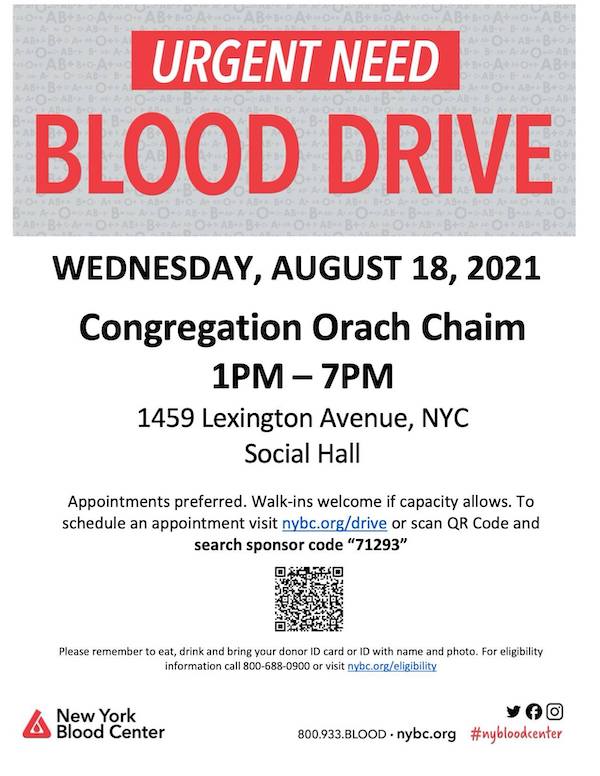 To learn more and to donate, please click here.
Questions? Contact David on Facebook or via email at Dbauman2@student.touro.edu.