The final product of The Casino in Central Park was one of grandiosity. Its sweeping staircase, domed pavilion, grand ballroom, glass ceilings, multiple terraces, opal glass plates, and opulent chandeliers made for a scene straight from The Great Gatsby. But the short life of this building sadly serves as an example of a quick-change morphism, one created with good intentions swiftly turned misogynistic turned corrupt turned vengeful, all of which took place without a single table game or slot machine ever played there despite its name.

The Gothic Revival Stone structure was originally a Civil War era restaurant named Ladies' Refreshment Salon. Conceived as part of Central Park's superintendent Frederick Law Olmsted and architect Calvert Vaux's Greensward Plan, it was located inside the park just off 5th Avenue near East 72nd Street and was one of the park's three original restaurants. It was intended to be a place where "unaccompanied ladies could relax during their excursions around the park and enjoy refreshments at decent prices, free of any threat to their propriety."

Perhaps unsurprisingly, the restaurant was soon patronized by men and quickly lost its purpose as both a women's only haven and later as an eatery accessible to the general public. It was renamed The Casino to reflect the Italian translation of "little house" and not a gambling establishment. By 1882, the restaurant served mainly wealthy city residents and "became so popular with New Yorkers and tourists that it was expanded" two years later,
Untapped Cities
writes.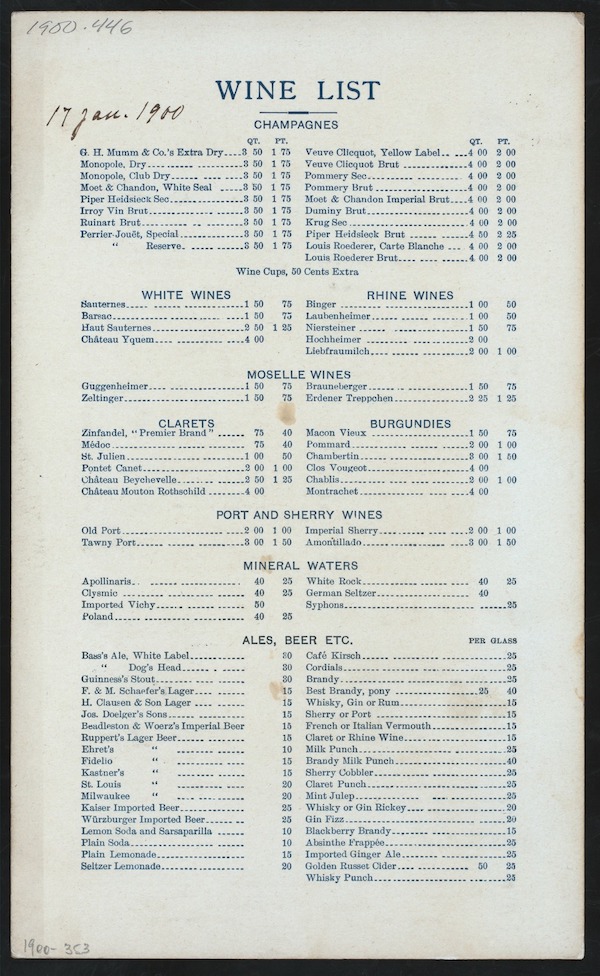 After a second renovation in 1921, Tammany Hall-like corruption crept in around 1928 when NYC Mayor Jimmie Walker evicted then lessee and theater producer Carl F. Zittel and awarded the lease of the city's property to his friend and restauranteur Sidney Solomon. It is believed that Walker granted this favor to Solomon as thanks to the latter for introducing Walker to his tailor.

While Zittel
fought
in court to keep the restaurant accessible to the public, Mayor Walker turned The Casino into his home away from City Hall and even maintained an
office
there. With Zittel out of the picture and Solomon in charge, a board of governors that included only the city's richest and most powerful was appointed for the city-owned restaurant.
The board closed the restaurant for another renovation. Metropolitan Opera architect Joseph Urban was charged with the new design and 1919 World Series fixer Arnold Rothstein was allegedly a financier.The Casino, truly massive in size and splendor, reopened on June 4, 1929 with an exclusive handpicked, invite-only event for 500 of, again, the city's richest and most powerful with names the likes of Vanderbilt, Lehman, Ziegfeld, Hearst, Nast, and Drexel. "Parties lasted well past midnight, and when the main restaurant closed at 3 a.m., chorus girls from the Ziegfeld Follies arrived with a police motorcycle escort to entertain select clients in private rooms upstairs, as dazzling light spilled from the windows and blazed upon the luxuriant exteriors of Fifth Avenue," wrote the NY Times in 2012.
Zittel ultimately exhausted all his legal options and The Casino remained under the control of Walker. According to the Museum of the City of New York, "parties regularly lasted until 3 A.M., with Tammany hotshots mingling with Ziegfeld Follies' showgirls. To get around the pesky Prohibition laws, patrons would leave their Rolls-Royces stocked with bootleg champagne parked outside. The maître d kept an eye on the drinks at the wealthiest tables and when they ran low, he would signal their chauffeur, standing near the doorway, to restock the alcohol from the stash in the car. It was the most exclusive playground for the most exclusive set."
Walker was forced to resign in disgrace in September 1932 due to a corruption scandal. The city's 99th mayor, Fiorello LaGuardia, took office in 1934 and teamed up with crony Robert Moses in an act regarded as one of political vengeance.
Moses marked The Casino for demolition, alleging that the restaurant's decadent ways were out of touch in light of the 1929 Stock Market Crash years earlier. While Moses did have a point, his motive was purely based on a mutual dislike of Walker that he shared with LaGuardia.

Despite the restaurant's assurances by Solomon that prices would be lowered to make the restaurant more accessible to all, Moses simply did not care. He was on the winning side of a number of legal battles where even the presiding judge noted that the court's holdings in favor of Moses granted him "a very dangerous power."
The Casino was torn down in 1935 and a playground named for New York Junior League founder Mary Harriman Rumsey was opened in 1937. "In 1986, Rumsey Playground became Rumsey Playfield, and [after moving from the Naumberg Bandshell] in 1990 the site of Summerstage, returning the site to the original musical intention of Olmsted and Vaux."
Despite its intriguing history, The Casino is largely forgotten in the city's folklore. Given that its initial purposes – to offer women a place of their own and later to be an uptown locale for the general public  – were so grossly distorted by avarice, corruption, vindictiveness and doubled-dealing, some may argue that forgetting is not a bad thing, that the mistakes of the past have been corrected and its lessons learned. But others may be more cautious and recall a quote from the Roaring 20s of the Great Gatsby, the era where both the book's characters and The Casino's infamy reside. "Can't repeat the past? Why of course you can!"