There's no shortage of eye candy on the UES, and that includes a whole bunch of colorful shops lining the streets. Here are some stores and eateries worth visiting … even if you're not planning on walking through the door.

LoveShackFancy
1058 Madison Avenue, between 80th and 81st Streets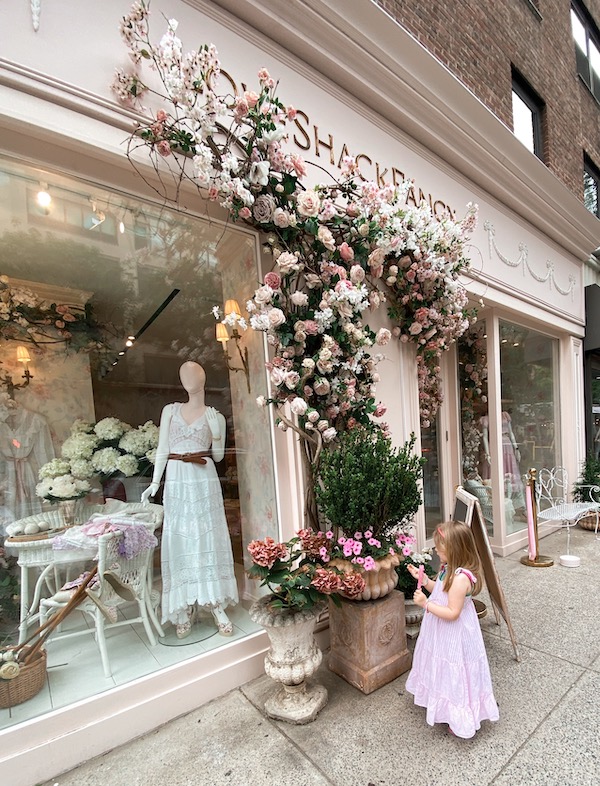 Romantic floral décor inside and out makes this newish store on the UES a hot spot for trendsetters and fashion influencers. Director Rebecca Hessel Cohen is the brains behind the vintage inspired, enchanting vibe you get before you even enter the store. She was born and raised in NYC and now this 1,100 square foot boutique on the UES to house her beautiful collection. The fun only begins outside. Inside the shop there is often sweets to entice you, and charm bracelet making for kids.
loveshackfancy.com | @loveshackfancy
The UES
1707 2nd Avenue between 88th and 89th Streets
View this post on Instagram
Nothing says "Instaworthy" like neon signs and decorated ice cream cones. This UES hot spot brings in moms with strollers by day, and people willing to dress the part at night. As the WSJ has said, "Business in the front, party in the back." During the daytime, you will see a variety of fun installations to entice people to stop, take pictures, and grab a scoop.
READ MORE: OLD WOODEN HOUSES OF THE EAST SIDE
The East Pole
133 East 65th Street between Park and Lexington Avenues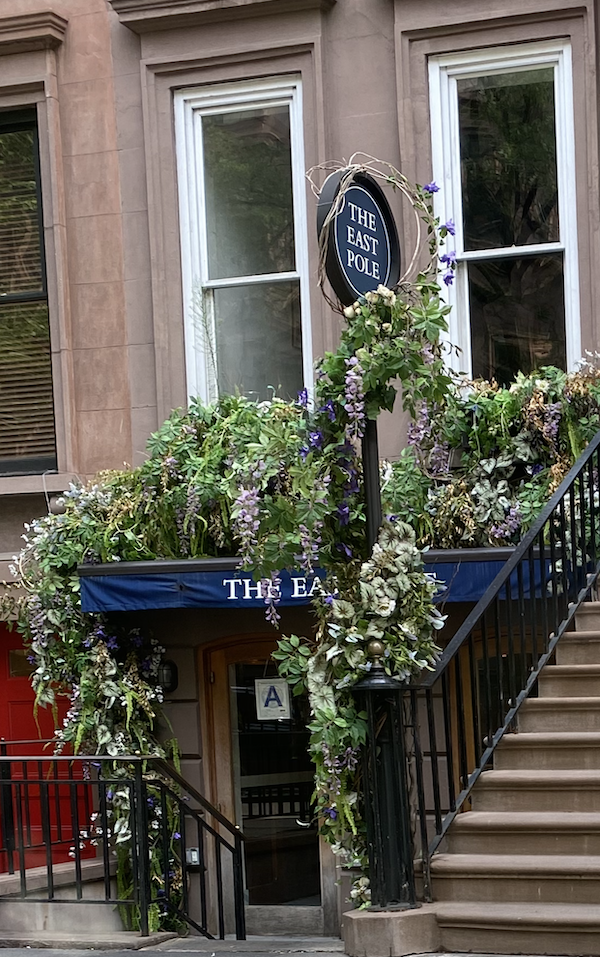 The East Pole Kitchen & Bar is a neighborhood favorite and has met the demand of the times for a beautiful outdoor photo-op before a world class dining experience. While the inside is open for business, walking by, you can see young people stopping to take pictures in front of the floral backdrop. Recently, Sarah Jessica Parker was spotted filming there for brunch!
theeastpolenyc.com | @theeastpole
Something Navy
1055 Madison Avenue, between 80th and 81st Streets
Something Navy has its roots so deep in social media that of course they would design your shopping experience with the all important "Instamoment" in mind. The shop has regular events in front of the store such as ice cream trucks and photo ops, because they understand their clients are not only there for a new outfit, but an experience they can document and post online. The company partnered with Leap Inc., which has said that with the launch of the new store, "Something Navy integrated their store launch into its social media strategy, so that the brand's passionate following knew where and when they could come shop in person. Leap activated and engaged local shoppers in NY from its universal customer file to drive significant lift and attention for the brand, and an activation with buzzy local brand Van Leeuwen's meant there was a custom ice cream truck to drive foot traffic."
somethingnavy.com | @somethingnavy
Miss Madeleine French Bakery
400 East 82nd Street between 1st and York Avenues
View this post on Instagram
It's all pink! Sometimes you can even catch some cute teddy bears outside eating very fancy French pastries. "We created a unique atmosphere to make our guests feel at home. There is a lot of French places in New York but only Miss Madeleine propose authentic hand made products. Push the door and on the other side is Paris," said owners Peggy and Gerald. Before pushing the door open, make sure to take some pictures of the cute outside, and then once you get your treats (they have some of the best Flan in the city according to Frenchly) take some more pictures.
missmadeleinenyc.com | @missmadeleinenyc1
Creel and Gow
131 East 70th Street between Park and Lexington Avenues
View this post on Instagram
The first things you'll notice when approaching this unique home decor shop are the dramatic bay windows draped in wisteria and front garden lush with plantings. Below the bay windows sit floor-to-ceiling windows displaying a range of interesting items housed inside the shop, many of which are inspired by and created from the natural world.