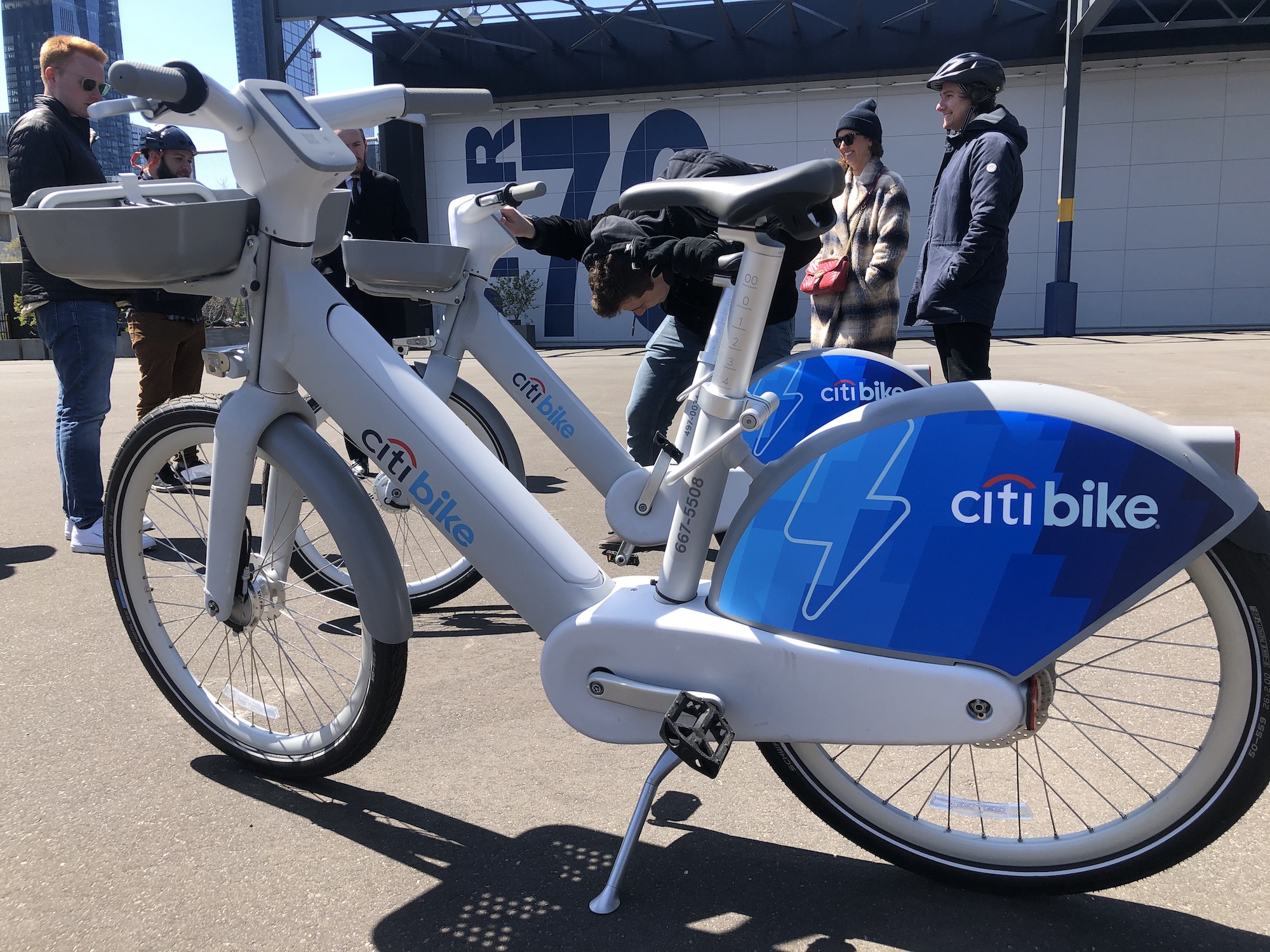 Lyft is set to premiere its new and improved electric bicycle on Thursday, May 5. The new two-wheeler — which will be docked at Citi Bike stations throughout NYC — was named a Time invention of the year at the end of 2021, touting twice as much battery life as its predecessor (it can haul you up to 60 miles on a single charge). On Thursday, we were invited to Hudson River Park's Pier 76 to give it a test ride.

Advertisement



Lyft's new pedal assist e-bike looks slick. There's reflective white paint covering the frame, with a beacon-style headlamp up front. An LCD screen with sound and video was installed to help riders with unlocking/parking instructions, and adjusting the seat is a lot easier with this model: just flip up the clasp and adjust to your liking. A spokesperson also pointed out that there's a crease in the seat post now, so the saddle won't wobble to the left or right like other models, saving you fidgeting time — and keeping you centered.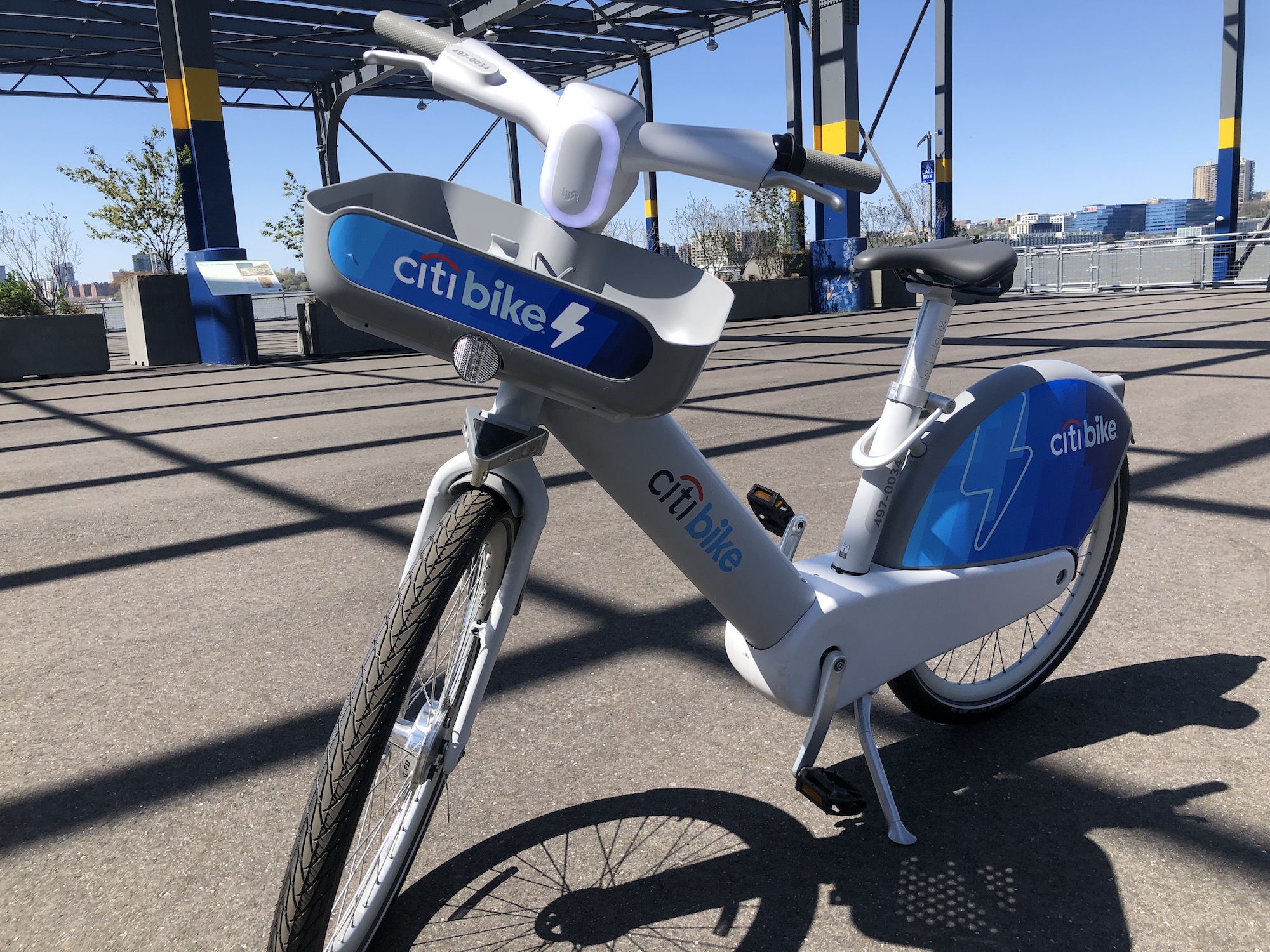 With a 500-watt motor, the new bike has noticeable giddy-up off the line. Begin peddling and the pedal assist technology is there to help propel you forward, taking a lot of pressure off your legs. You'll likely have fewer sweat stains when riding in the summer heat.
Riding around the safe and wide-open confines of Hudson River Park, it wasn't long before we noticed a speed governor system in the e-bike, which a spokesperson confirmed is designed to prevent the bike from surpassing 20 miles per hour: a safety precaution we can live with.
If you're looking to tear up the streets, I suggest getting a speed bike, because this new Lyft model weighs in at a whopping 84 pounds. That's 12 pounds heavier than the previous model. The stronger battery, which is now located inside the bike frame, is likely the reason for this increase.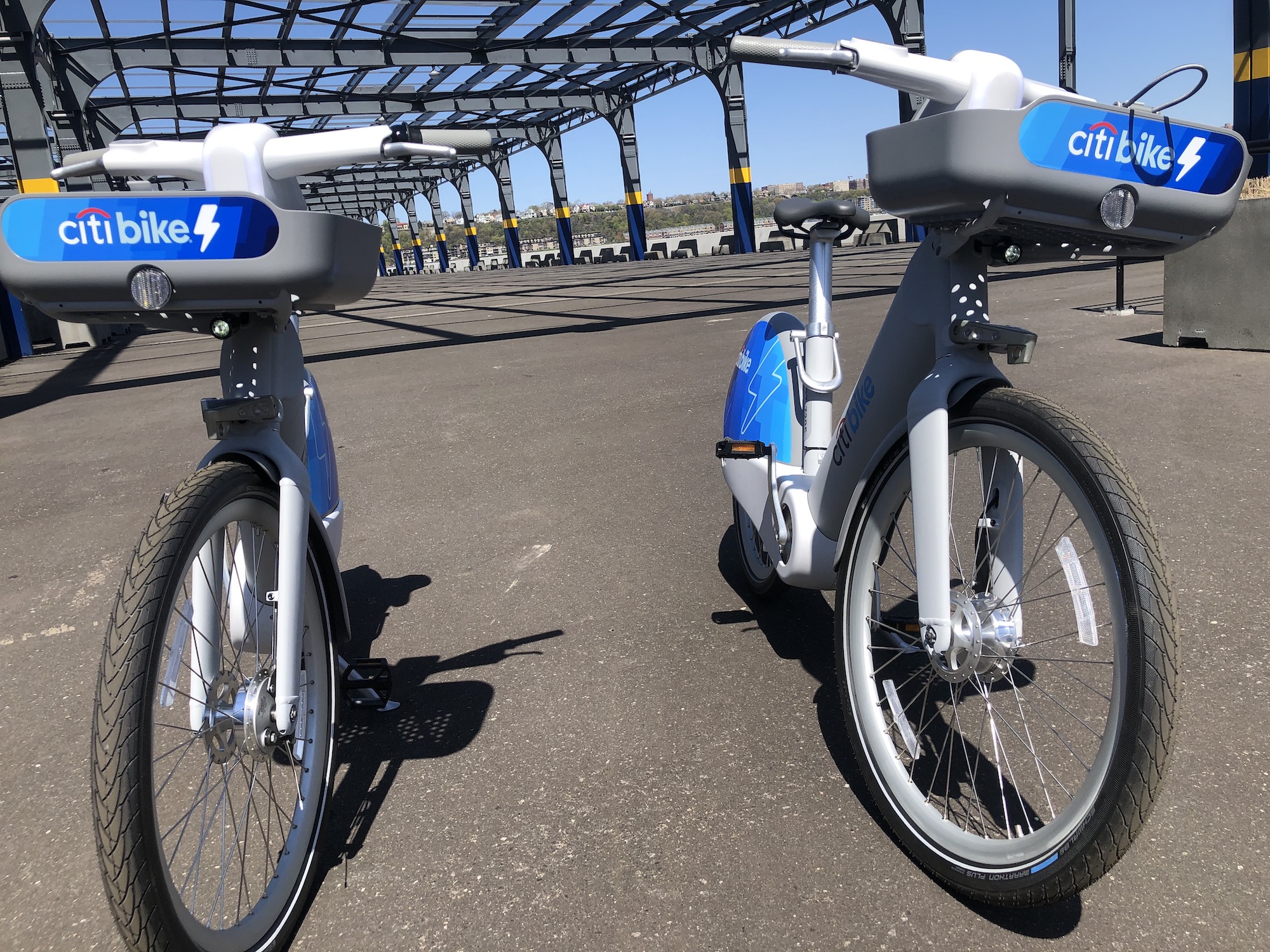 The e-bike's ride is smooth. Its "tank"-like weight definitely helps the rider feel safe and secure going over bumps in the road. There's only one gear and you cannot adjust the amount of electrified assistance you get … making this an easy cruiser for experts or beginners to get on and get going with. Hydraulic breaks also make stopping easy — an excellent feature.
Nimble is probably not a word we'd use to describe this bike. We don't suggest making cut-on-a-dime turns with this behemoth, but what it lacks in dexterity, it makes up for with stability. And that makes for a fun, safe ride.
On Thursday, May 5, 1,500 new electric Lyft bikes will hit Citi Bike docking stations throughout the city. The company plans to roll out a total of 4,000 new ones by the end of the year, said a brand rep.
The new electric pedal assist bikes will only be available to Lyft Pink and Citi Bike members when they debut next week. Non-members will have to wait until the fall, or they can enroll in a free 15-day trial using their phones at bike-share stations.