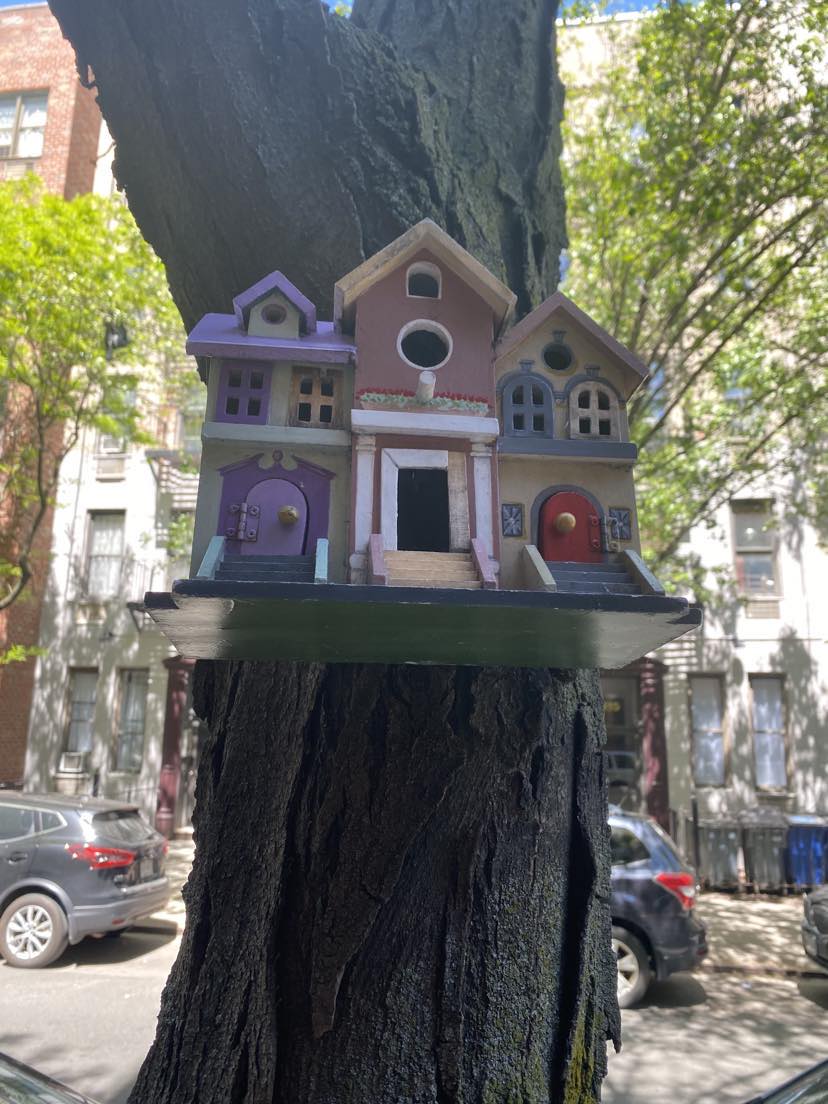 If you walk along East 81st Street between First and York avenues between now and November, pay attention to the trees. Every single tree on this block is decorated with colorful miniature pieces of art resembling apartment complexes, townhouses, local shops, food trucks, and other figments of the imagination created by neighborhood volunteers of all ages.
Advertisement
This display is known as the Birdhouse Community Project, an annual tradition that started during the pandemic in May 2020 and is an initiative of the
Yorkville 81 Block Association
.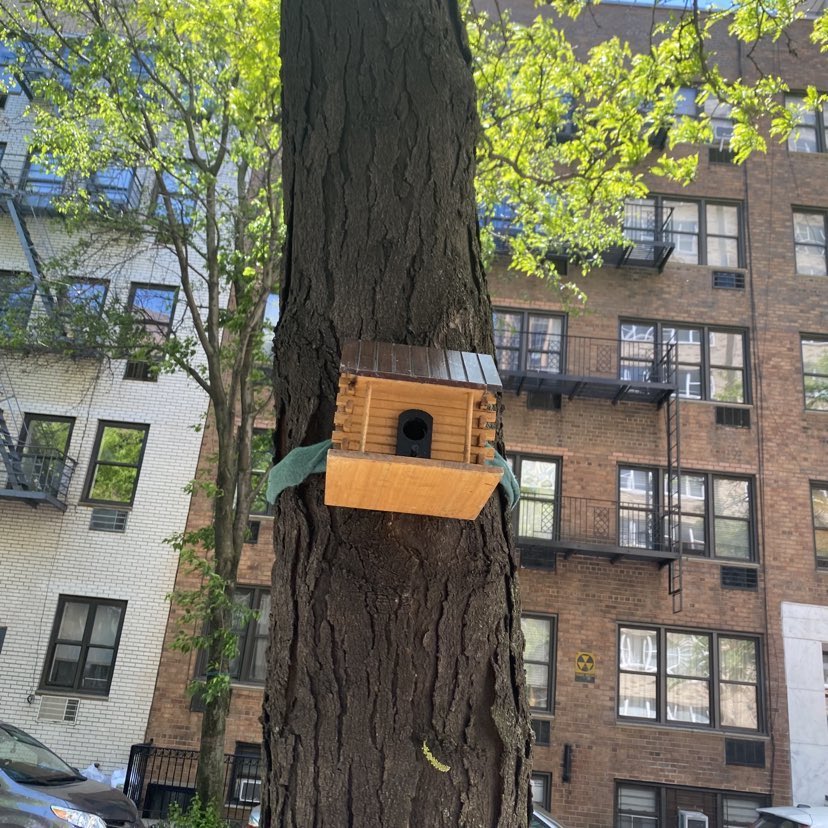 The Yorkville 81 Block Association is a collective of approximately 50 members and local businesses of the 400 block of East 81st Street that formed during the spring of 2018 with the mission of improving quality of life on the block and fostering a sense of community among neighbors.
"New York is one of those cities where you go home, shut the door, and that's that," said Barbara, one of the association's founding members. "We wanted to create a space that felt more friendly. Where people could recognize friendly faces on the block."
The Birdhouse Community Project was the brainchild of Jerry, another founding member who's since moved out of New York City. In the early days of the pandemic, Jerry had the idea of painting birdhouses and hanging them on trees on the block. It's now an annual tradition in its fourth year open to anyone interested in participating, from young children to senior citizens.
Association members met on Saturday to hang the birdhouses and to enjoy a meet-and-greet with wine, apple cake and scones. The treats were baked by Association member Kristen.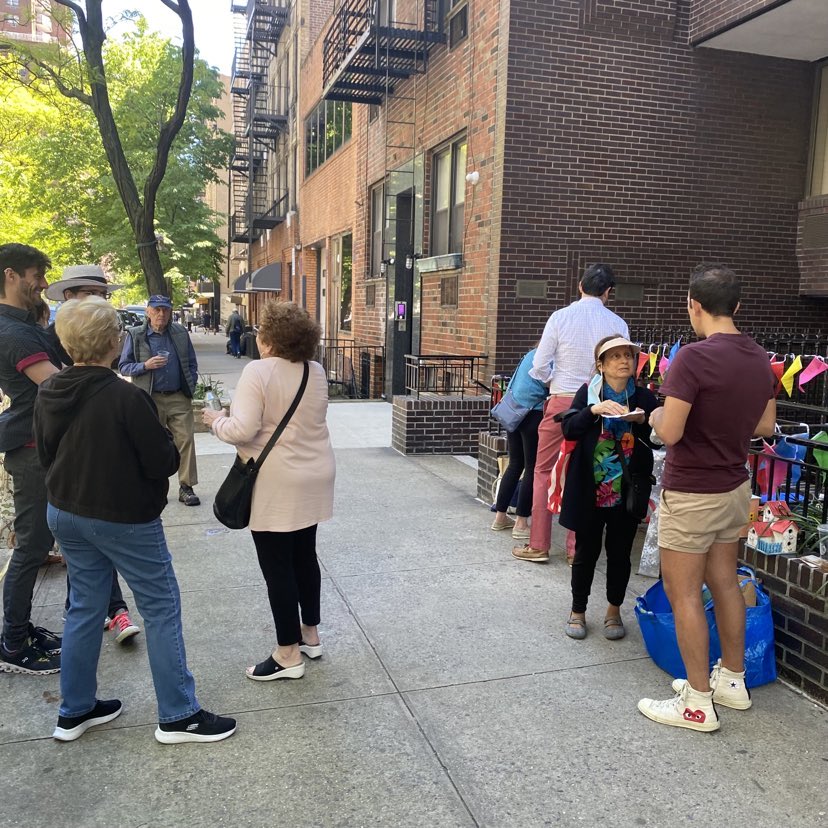 Some of this year's birdhouses include a replica of member business Sky Locksmith (1574 First Avenue), a replica of Gracie's food truck, some lighthouses, a minion-themed birdhouse, and an LGBTQ+ pride-themed house. The birdhouses will be on display until November; painting for next year's display is expected to begin in January 2024.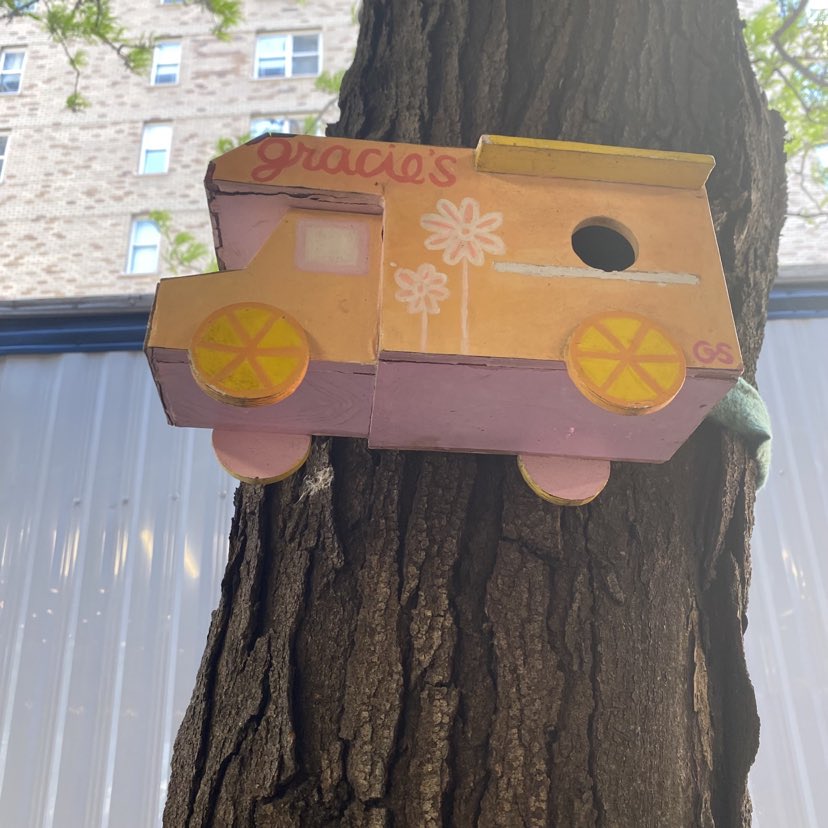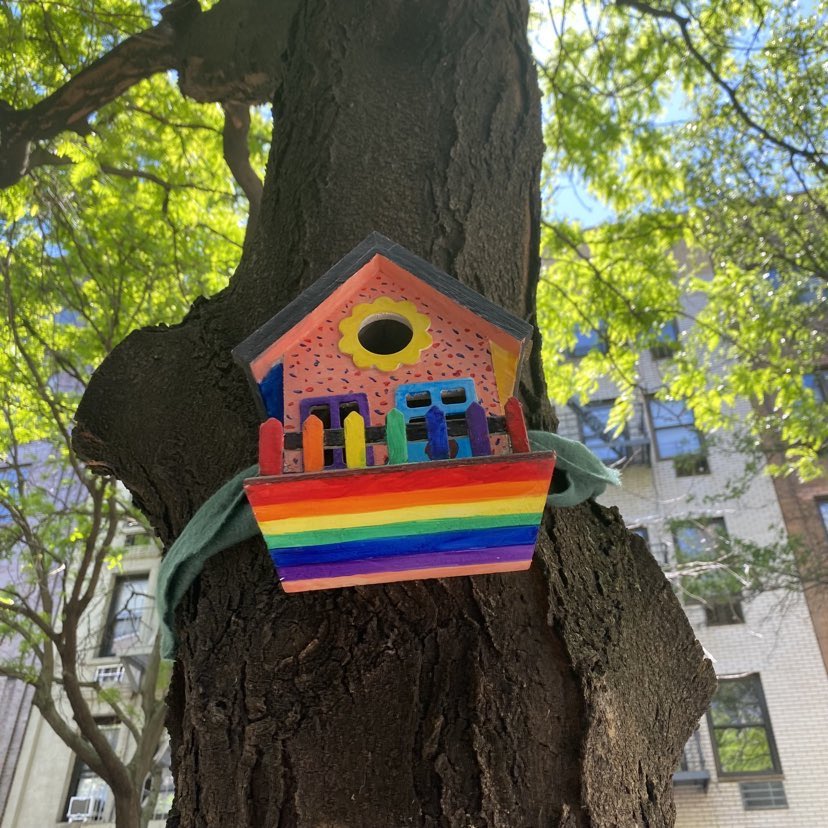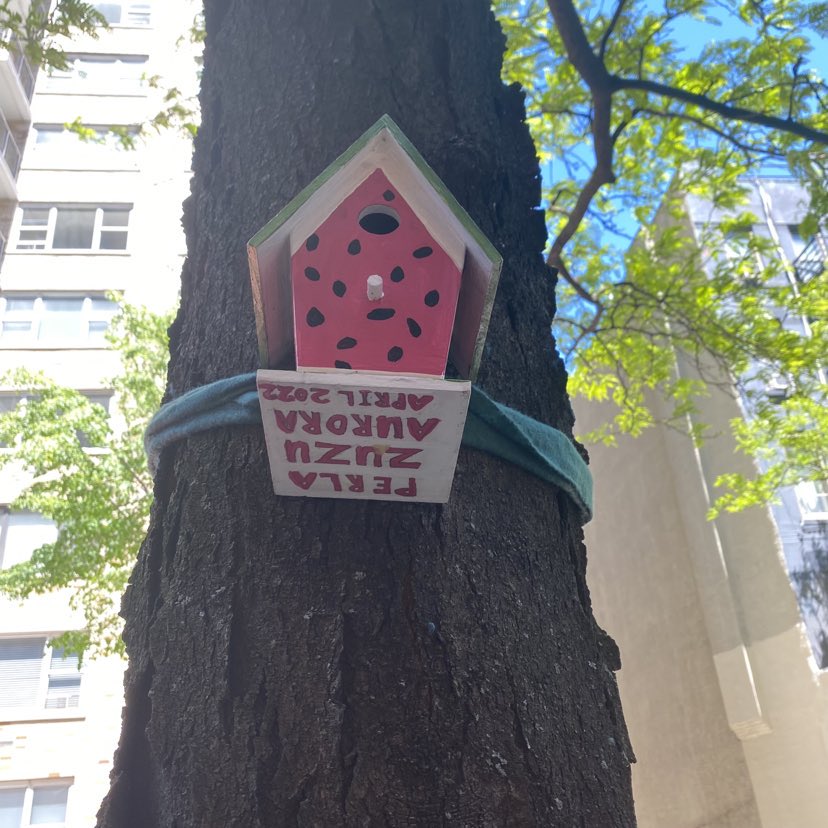 In addition to taking part in the Birdhouse Community Project and holding meet-and-greets, Association members plant bulbs in, water, and clean the block's tree beds.