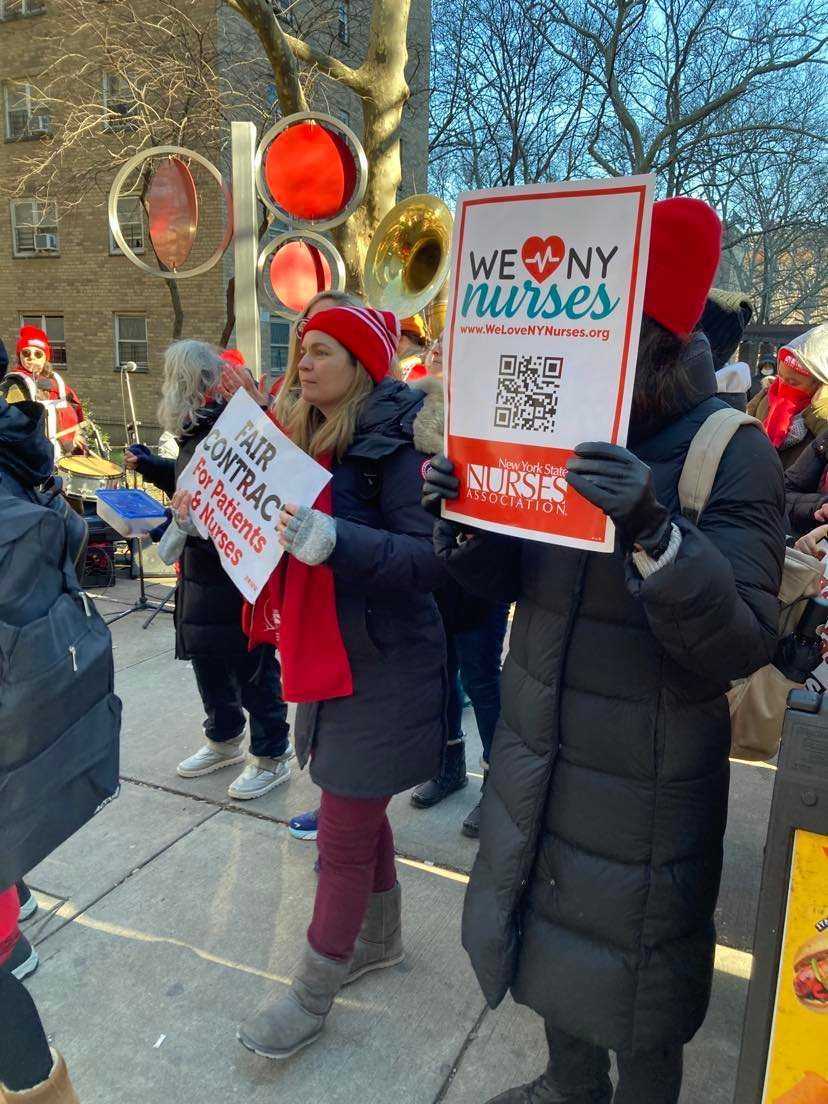 Thousands of nurses from the Upper East Side's Mount Sinai Hospital – along with three different Montefiore Hospitals in the Bronx – went on strike on Monday after late-night negotiations failed. The New York State Nurses Association is demanding increased staffing and wages and an end to benefit cuts.

Advertisement



The New York Times reported that Mount Sinai administrators had left negotiations at 1:00 a.m. on Monday, saying "Our first priority is the safety of our patients, and we're prepared to minimize disruption, and we encourage Mount Sinai nurses to continue providing the world-class care they're known for."
This issue has been a long time coming, as "contracts covering over 30,000 members [were set to expire] by the end of the year or in early 2023," read a September statement by Pat Kane, RN, the executive director of the New York State Nurses Association (NYSNA). In her message, she accused management of "prioritizing profits over patients" and "[fabricating] a lie that short staffing is out of their control." Their contracts did indeed end on December 31st, and a ten-day notice was sent to hospitals.
The Mount Sinai strike location was filled with hundreds of striking nurses on both sides of the street, accompanied by a band playing while hot coffee and food were served to those in attendance. While we were there, most of the drivers passing by honked in solidarity.
We spoke to several nurses who spoke about the pressure they were under. "Our license is at stake if something happens to a patient under our care," one nurse said, "and that's made more difficult when we have to take care of so many patients with so little help. We're not getting paid and our health insurance has been terminated. This isn't a joke to us."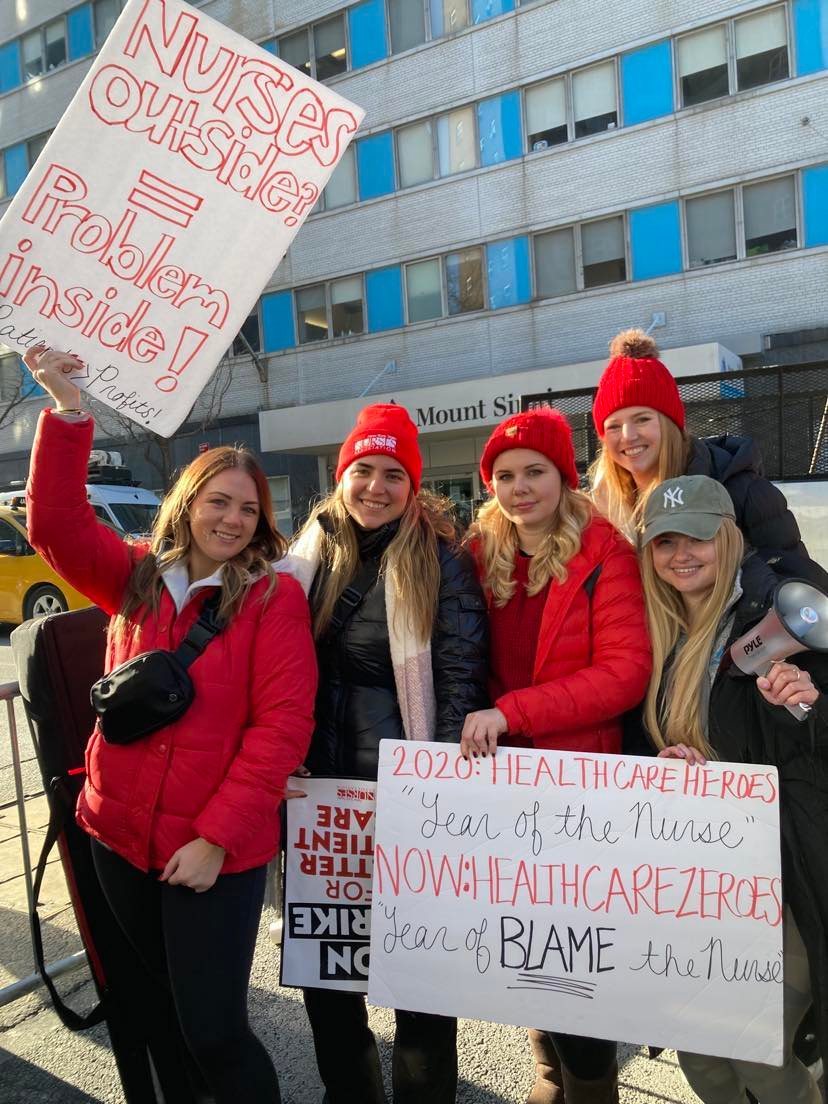 "It's not fair to patients to always be telling them 'I'm sorry' because we don't have enough staff working," another nurse exclaimed. "It's always our fault if the patient isn't happy. We have to be customer service and treat them like VIPs and I want to treat them like VIPs, but I also need to fill out the proper paperwork for management for everything I do and that takes away from the time I can be with them."
Advertisement



Mount Sinai released this statement to CBS News in response to the strike:
"Mount Sinai is dismayed by NYSNA's reckless actions. The union is jeopardizing patients' care, and it's forcing valued Mount Sinai nurses to sacrifice their dedication to patient care and their own livelihoods. We have offered a 19.1% compounded pay raise over three years, which is the same offer other hospital systems in the city have made. Still, NYSNA refuses to back off its plan to strike on Monday, even though it has called off planned strikes at other New York City hospitals. It's not reasonable for NYSNA to ask for a significant wage increase above and beyond these other sites.  It's time for NYSNA to meet us back at the bargaining table and continue negotiating in good faith, so that Mount Sinai nurses can continue providing the exceptional patient care for which they're known and respected."
The strikes are expected to continue every day from 7:00 a.m. to 7:00 p.m. until an agreement is reached – an agreement NYSNA President Nancy Hagans said during a Sunday press conference was up to the bosses. "Our bosses created the understaffing classes by failing to hire and retain enough nurses out of facilities." The nurses association is very active on Instagram, asking people to join in their fight while letting them know that needing their help is not breaking their strike.
In the meantime, what can patients who continue to need help at Mount Sinai Hospital expect?
"We will take care of our patients, we will keep our promise to them, we will keep you safe, we're going to provide you with the best quality care," Frances Cartwright, Chief Nursing Officer at Mount Sinai, told ABC News. "But unfortunately, that can mean that we needed to refer patients out, transfer patients to other centers that can continue to provide that care."