A sign with a beautiful message has been posted in the window of an Upper East Side dry cleaner for many years, often going unnoticed. But now that this message has been shared with mega-brand Upworthy's almost 3 million Instagram followers, First Professional Cleaners at 345 East 72nd Street is likely to turn more heads.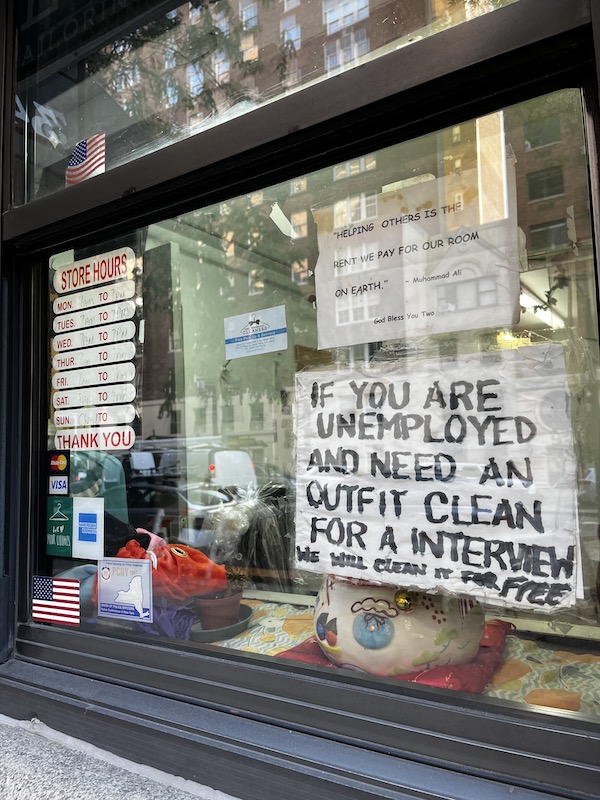 The sign has lasted through at least two owners, and its message has rarely been more timely. The owners – Andy and Diane – tell us that people do in fact take them up on their offer – maybe 3 to 5 times per month.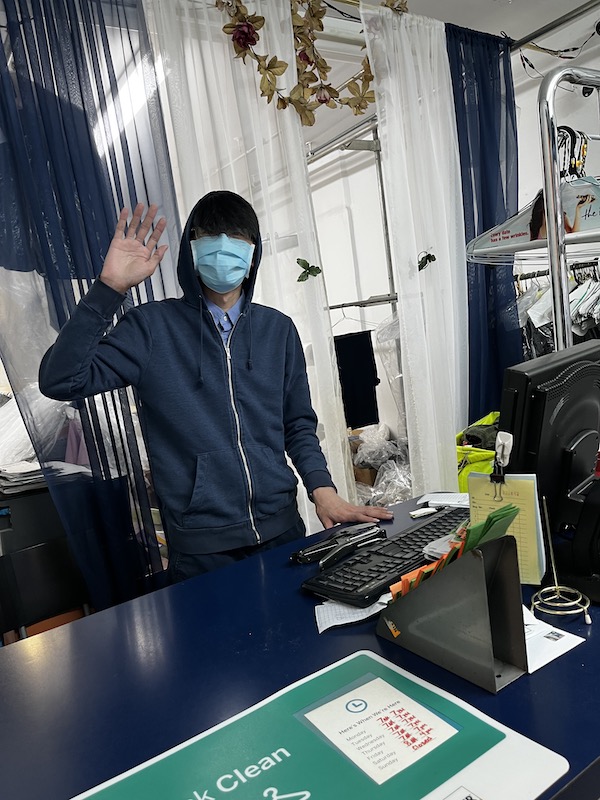 Andy and Diane bought the shop 5 years ago. Having emigrated from China, they eventually became interested in owning a dry cleaning business. While they were looking for a shop to buy, they saw this one for sale. The previous owner already had the sign up, and they decided to keep it in the window, where it remains today. Diane told us that it was the sign that closed the deal for them.
According to Diane, she and Andy "want to do their best to help others, to help their community and to help people to keep going." While an earlier sign with a 20% discount for frontline workers is no longer posted, the original sign remains, along with a quote from Muhammed Ali: "Helping others is the rent we pay for our room on earth."
And while they've made the Upper East Side a better place, they still humbly express their gratitude to those who support them.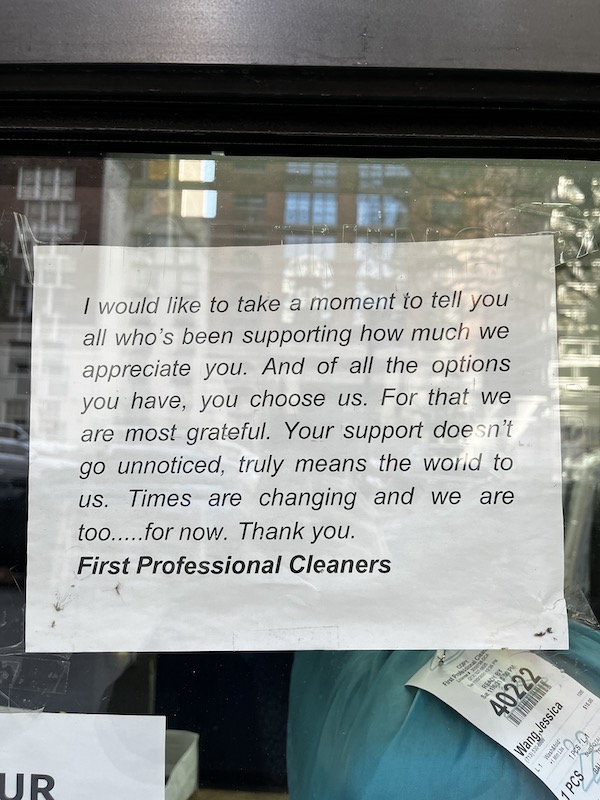 First Professional Cleaners is open Monday – Friday from 7am to 7pm and Saturday from 8am-4pm. They can be reached at (212) 327-0625, or followed on Instagram at @first.professional.cleaners.