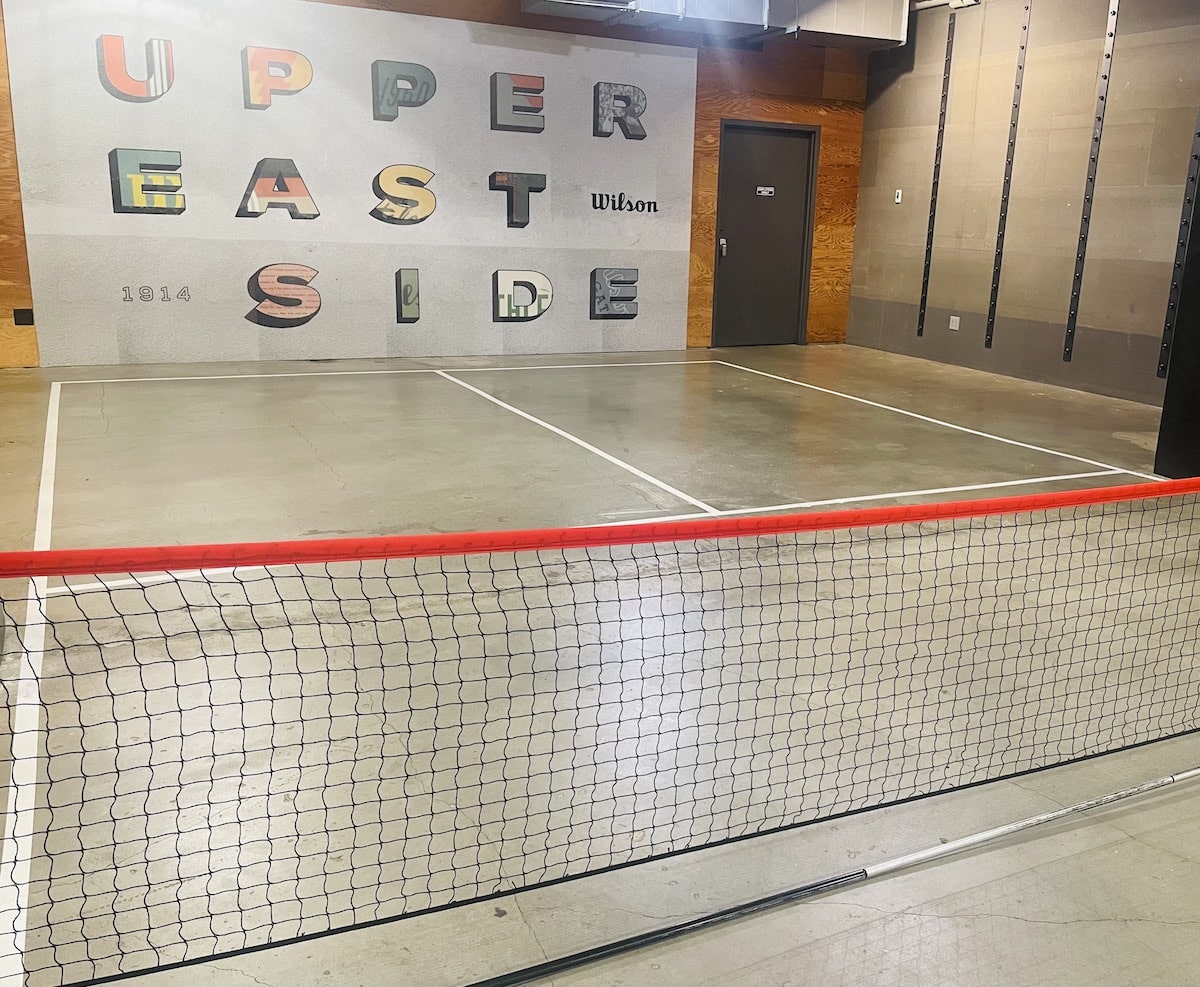 Tucked away on 86th and 3rd Avenue, the Wilson Sporting Goods store houses a well-kept secret: a sprawling, lower-level pickleball court with all the necessary equipment to play. Despite opening over a year ago, this little-known court was quiet on a weekday evening, a rarity for enthusiasts of America's fastest-growing sport.
Advertisement
The Upper East Side celebrated the opening of Wilson Sporting Goods in May 2022, marking the inauguration of its third retail store in the country. Taking over the 8,000-square-foot retail space formerly occupied by Urban Outfitters, the sporting goods brand brings a fresh dynamic to the local retail scene of casual dining and supermarkets. The spacious and well-lit indoor court could help quench the
growing need
for reservable courts as the sport garners increasing popularity among the people of New York City.
The Third Avenue location offers various in-store amenities for all sports fans, such as a dedicated expert for racket stringing services, options to customize baseball gloves, and a golf simulator. Once you've had your fill of fun on the pickleball court, explore the store's vast array of Wilson apparel and equipment, making it your one-stop destination for all things sports.
If you're eager to play pickleball on the Upper East Side, it's easy to get started, and over a dozen time slots are currently available each day. You can book online by visiting breakthelove.com and selecting the Wilson store location at 1517 3rd Ave. Reservation options include spots for $25 for a half-hour or $50 for a full hour of gameplay; the Wilson store will provide all the necessary equipment. You're welcome to invite up to four friends to join; a perfect opportunity for you and your partner to work on your shake and bake!
The Wilson Store is open daily, from 10 a.m.-7 p.m. Monday through Saturday and 11 a.m.-7 p.m. on Sundays.