While the Upper East Side is known for a wide range of shopping options, few retail destinations have the heart of Shari Tata. Since opening in July 2022, the store has become a neighborhood favorite thanks to its whimsical windows, divine designs and gracious owners — mother-daughter duo Shari "Tata" Rivkind and Morgan Weil.

Located on prime turf at 976 Lexington Avenue (between 71st and 72nd streets), Shari Tata has just launched its new Spring/Summer collection, and to say it's chic is an understatement. Known as "Down on The Farm," the line is filled with delightful twists on denim, floral embroidery and uber-comfy dresses made from stretchy Ponte De Roma fabric.
The campaign was shot at farms throughout New York and New Jersey (where Tata sews all of the gorgeous garments), and reminds us that supporting local farmers is crucial. "Few people realize how important it is to buy from local farms, not only are you supporting families who own the farms, but locally grown food tastes better because it's usually freshly picked, retains more nutrients because it is fresher and reduces carbon emissions since it has a shorter distance to travel," Tata explained.
Shari Tata's motto is "clothing for women who love to be noticed," and the collection effortlessly exemplifies this philosophy. The Flower Power shirtdress is pleated perfection with beautiful blooms stitched throughout, while the Flower Child skirt nails the trendy '70s aesthetic (and is even available with a matching crop top). Our top choice? The Editorial Chicken dress, a unique frock decked out in chicken print. You simply won't find funky and fresh designs like this at a fast-fashion retailer!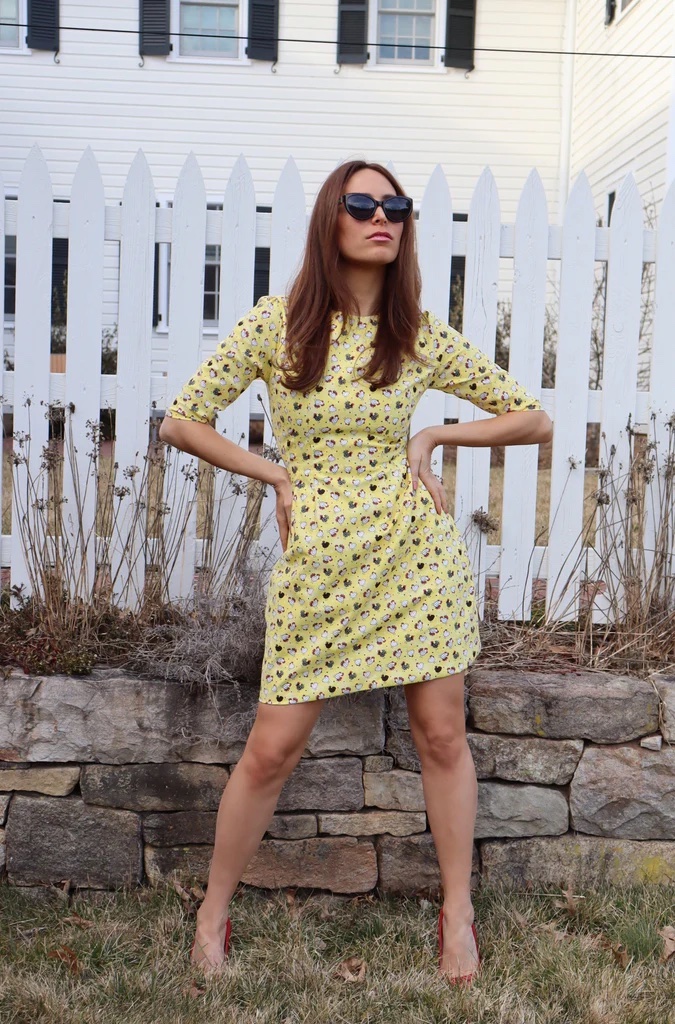 In terms of accessories, this season is all about the bucket hat — which Tata has elevated to the next level. Frustrated with unflattering fits which resemble Gilligan from Gilligan's Island, she created countless prototypes on her quest for the best chapeau in town. The result? A crocheted beauty that's structured, sophisticated and will see you through summer.
Whether you're looking to upgrade your office attire or need a slew of new-season staples, Shari Tata's pieces are an investment in your fashion future. After over 30 years as a lawyer, Tata fine-tuned her sartorial skills at the world-renowned Parsons School of Design — and it shows (fun fact: both Tata and Morgan still practice and do so together at The Rivkind Law Firm).
"We didn't get into this just to sell clothing," Morgan says, "But to really make women feel great in what they're wearing and to buy something they will have in their closet that they will truly love." Clearly, they have succeeded. Spring has officially sprung at Shari Tata, so pop over to Lexington Avenue and check out the new collection. Select styles are available at sharitata.com.