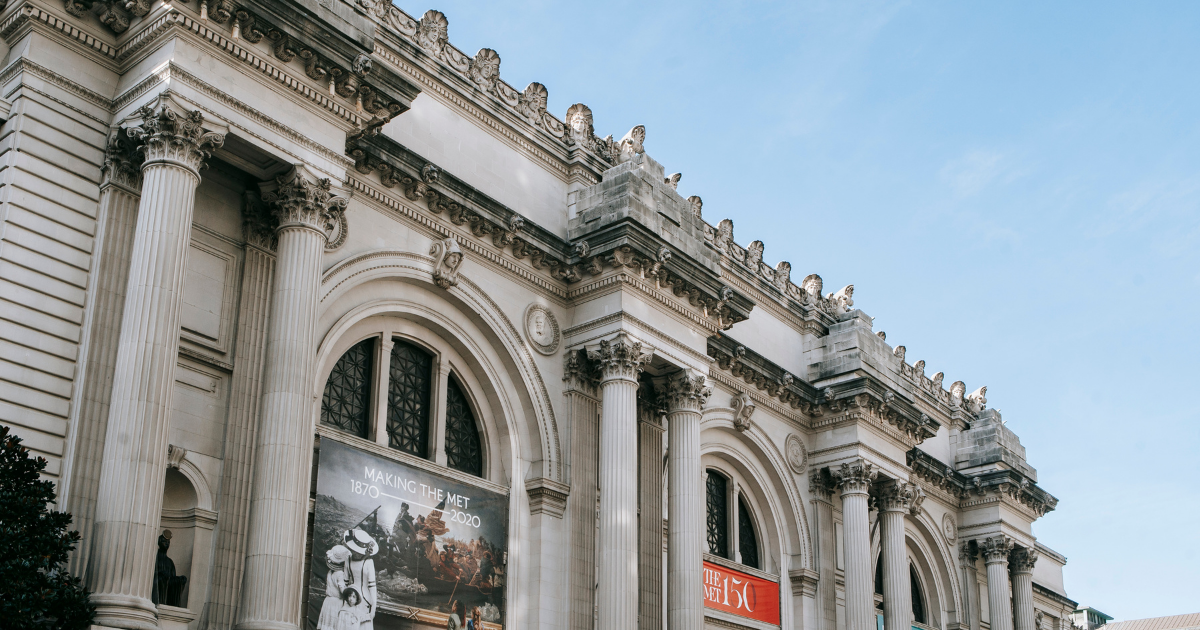 The Upper East Side's famed Metropolitan Museum of Art has begun a new initiative aimed at increasing museum access. The Met, which is open every day but Wednesday, is now offering private tours on dark days for communities which have historically been underserved by their programming.
Through partnerships with local government offices that include NYCHA and CUNY, as well as other community-based organizations, one Wednesday each month will be open solely for designated groups. So far, this has included elementary, middle, and high school students from the Bronx and CUNY students and faculty members.
Advertisement
In 2018,
the Met started charging
individuals from outside of New York $25 for entry. The decision to shift away from suggested donations was met with considerable ire, but was geared toward directly combating a steep decline in the number of attendees who opted into paying. Still, with admissions remaining at-will for locals, the Museum may not always feel accessible. Providing VIP tours to individuals who may not otherwise attend is an important step in building long-term relationships between New Yorkers and one of their city's most famous institutions.
In 2020, following the death of George Floyd and subsequent protests in New York and around the country, the Met issued a public statement detailing their "commitments to anti-racism, diversity, and a stronger community." This plan includes amendments to their hiring practices and which artists they curate, amongst other steps. Included in this plan is a commitment to "Foster direct engagement between local communities and External Affairs and Digital departments in addition to existing connections with Education to further diversify audiences and messaging."
With plans to offer Wednesday tours to public schools, seniors living in NYCHA housing, and other communities in the works, it seems this plan is in action. In the words of the Met's Associate manager of Government Affairs – as quoted in Patch, which was first to report about this new initiative – "There can be no Met without New York, so it is imperative that everyone across all five boroughs feel welcomed at the Museum."