UES housewives have been stereotyped in movies and books for years, and they're now being stereotyped again – in one of each. In her new book, "Mrs. March," Virgina Feito adds a twist to old stereotypes, one that many readers will find shocking up to the last pages. Those who wish to see this twist play out on the screen can wait for the movie version of "Mrs. March," which will star Elisabeth Moss.

Mrs. March wears mint green gloves, a Christmas gift from her husband. She wouldn't have picked them out herself, but learned to appreciate them, while believing others would find her bold for wearing them. She wants others to believe she's something she's not, because she isn't that exciting at all, let alone someone who would pick out mint green gloves.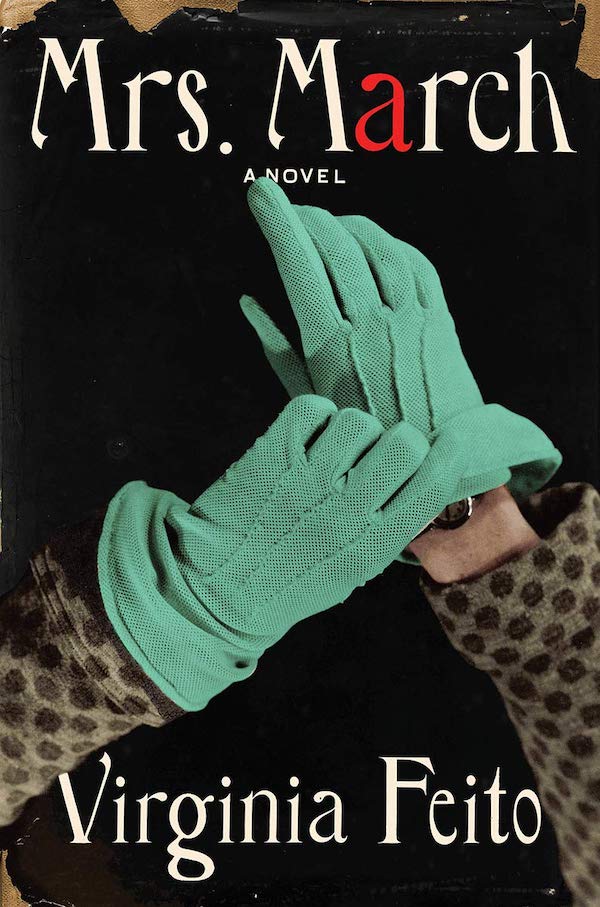 Mrs. March's husband, George, is a best-selling novelist. The protagonist of his new book is Mrs. March, and he picks up on all of her worst qualities. He describes her in the way she feared, and makes sure to note that she always wears gloves. This was a huge blow to Mrs. March's already low self-esteem … and becomes the catalyst for her descent into madness.
MORE: "PRIMATES OF PARK AVENUE" TO BECOME TV SERIES
"A feeling of unease pervades 'Mrs. March,' alerting the reader that something much darker lurks beneath the monotony of its protagonist's daily life, which revolves around domestic chores and dinner parties. The novel is largely confined to the suffocatingly small world of the Upper East Side, in an era of telephones and television but before cellphones and computers, and one that largely limits Mrs. March's daily interactions to doormen, salespeople and her housekeeper," writes the New York Times.
The character in George's book is not an Upper East Side housewife like Mrs. March … but a prostitute. And one that isn't doing very well. People sometimes give her money, but they don't actually want to touch her. Johanna is her name. We never learn what Mrs. March's first name is. Every other character in the book gets a first name.
MORE: UPPER EAST SIDE DOORMAN REVEALS CRAZIEST ENCOUNTERS
Mrs. March becomes spiteful of her husband and starts to unravel. She becomes obsessed with how others view her and starts to lose touch with reality, even seeing ghosts in her apartment. She starts to suspect George might actually be a murderer and sets off on a mad investigation of a murdered girl from Maine.
"There's a relentless build to this book, a gnawing dread that sets in early and never quite lets up. And between Feito's silver-polish sentences and her eerie psychological acumen, you don't want it to," said Constance Grady in her review for Vox.
Actress Elisabeth Moss has teamed up with Blumhouse to develop Mrs. March into a feature film.  Perhaps we will see them filming around the UES soon.
"Mrs. March" can be purchased on Amazon or wwnorton.com.