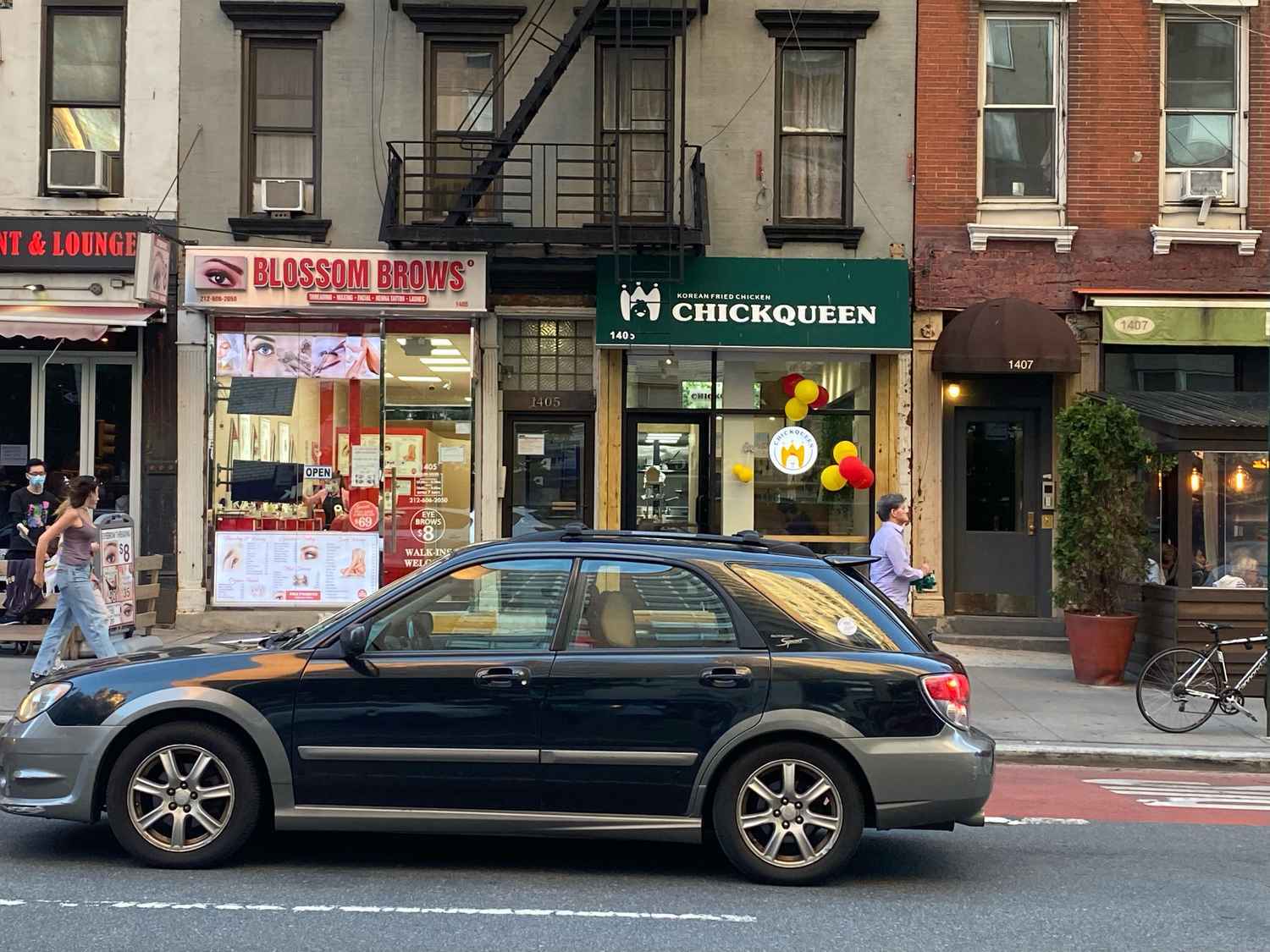 There's a new chicken purveyor on the Upper East Side: ChickQueen at 1405 Second Ave. between East 73rd and 74th streets. Specializing in Korean-style fried chicken, meaning they fry the bird twice to create a super-crispy golden skin, we took a trip over on Sunday to crush some wings and some other things.

Advertisement



When we arrived about a half-hour before ChickQueen closed at 8:30 p.m., they were sold out of their fried chicken sandwiches. They offer two options in this department: the fried chicken sandwich, which comes topped with spring mix salad and spicy ranch, and the soy garlic fried chicken sandwich, with spring mix and soy garlic sauce. Both are $10.99 and are made with chicken thighs. I regarded this as a fortunate sellout because it's a joy to see a new business having success right out of the gate. More reason to come back.
READ MORE: Golf Simulator Spot with Bar + Restaurant Opening on UES
This opened the door for us to taste ChickQueen's bulgogi over rice, which was absolutely "FreakQueen" awesome. It featured thin marinated slices of beef with mixed peppers and onions next to white rice and a side salad with spicy ranch. Recommended great value at $18.
The menu at ChickQueen is lean, keeping options nice and tight. Fried boneless chicken comes in either 10 pieces for $12.99 or 22 pieces for $24.99. They also offer two combo meals: the wings combo with six wings, small fries and a soda or the sandwich combo, also with fries and soda, both for $17. ChickQueen serves up its fries in five varieties; we had the Cajun. Onion rings and fried dumplings round out the sides.
READ MORE: Capriotti's Opening Second UES Location
Now, the wings. ChickQueen appears to double-batter its drums and flats, so it doesn't have that paper-thin skin you'd find at other Korean spots like Bonchon or Koko Wings. This makes ChickQueen's wings noticeably crunchier and heavier. I didn't pick up much in the spices or seasonings department either. They offer nine different dipping sauces though. Historically, blue cheese is a classic go-to sauce, but here I'd suggest the spicy ranch and/or soy garlic. Take the tip of what they're using to sauce their sellout chicken sandwiches. Wing orders come with one sauce, each additional is $2. Eight pieces is $14.99.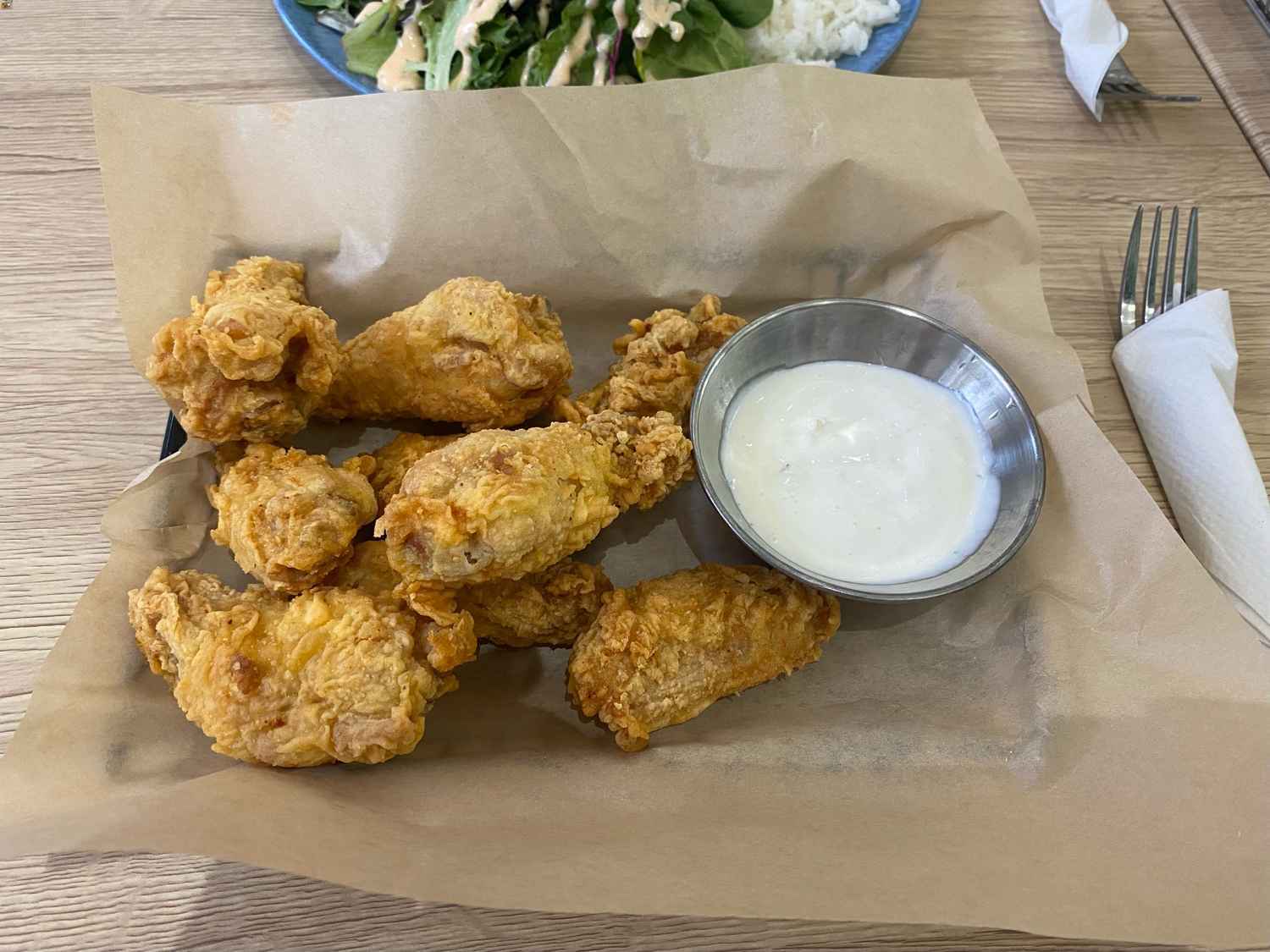 There's indoor seating for 12, roughly, with no outdoor seating. I'll definitely be back to sample the chicken sandwich, maybe both of them.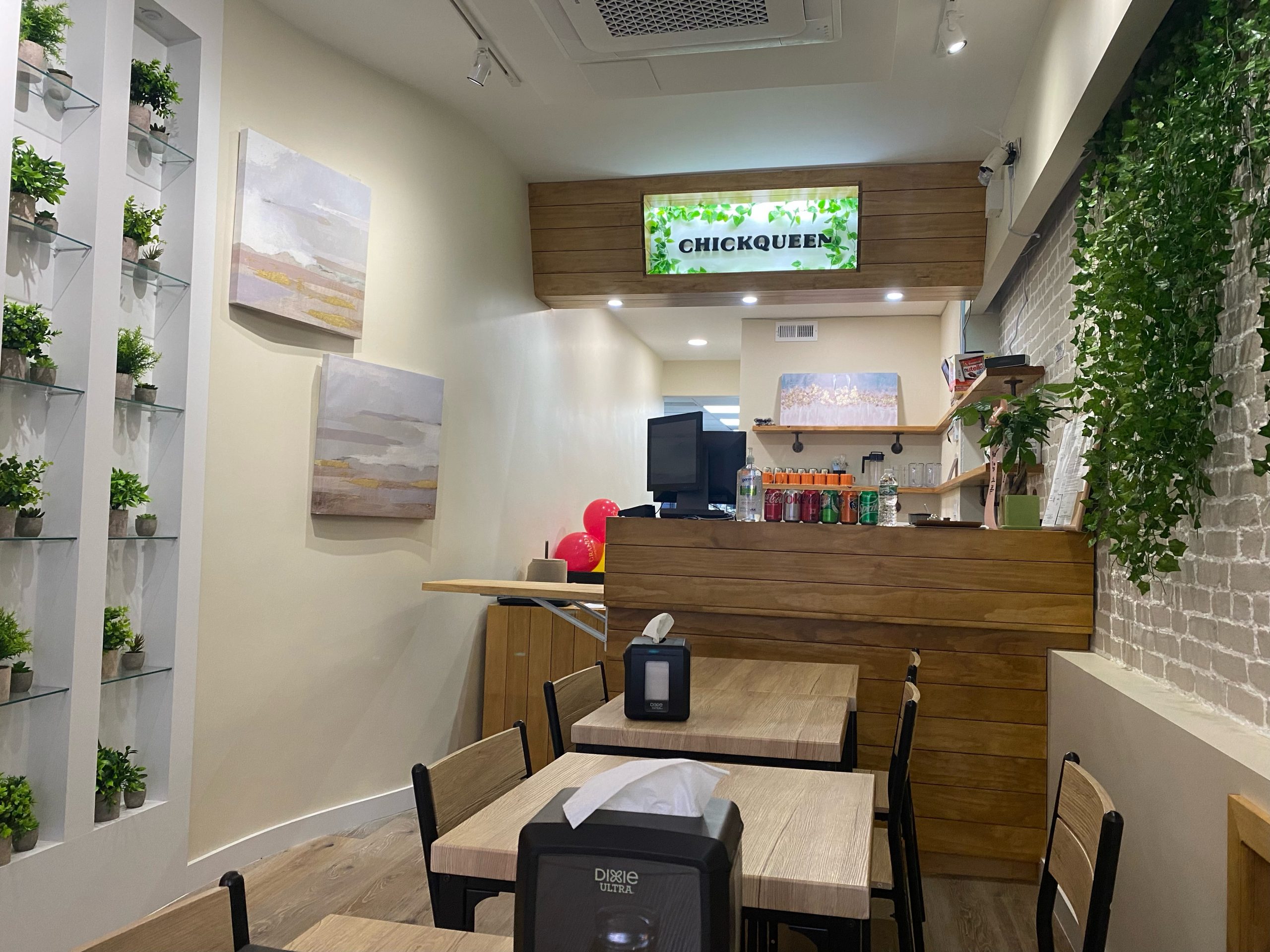 ChickQueen doesn't have a website at the moment, but you can follow them on Instagram or call them at (917) 388-2386.