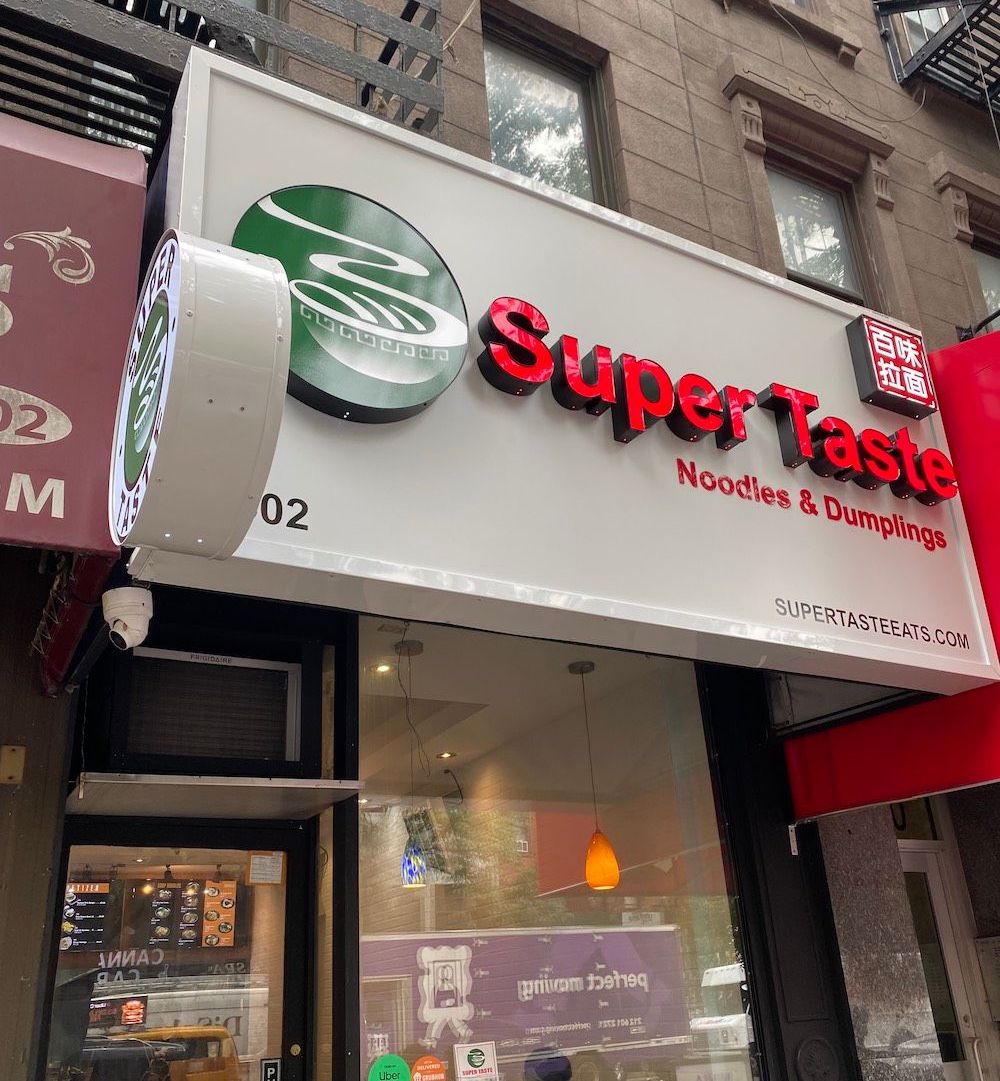 Super Taste, a popular restaurant in Chinatown, had its soft opening at 1502 First Avenue (between 78th and 79th streets) on Monday, August 7. The grand opening will take place on Wednesday.

Advertisement
Qixiang Yan, who also goes by Steven, opened the Chinatown location 20 years ago. On Sunday, we had the opportunity to speak with his son, Johnson (who's managing the Upper East Side location) about the history and evolution of the business.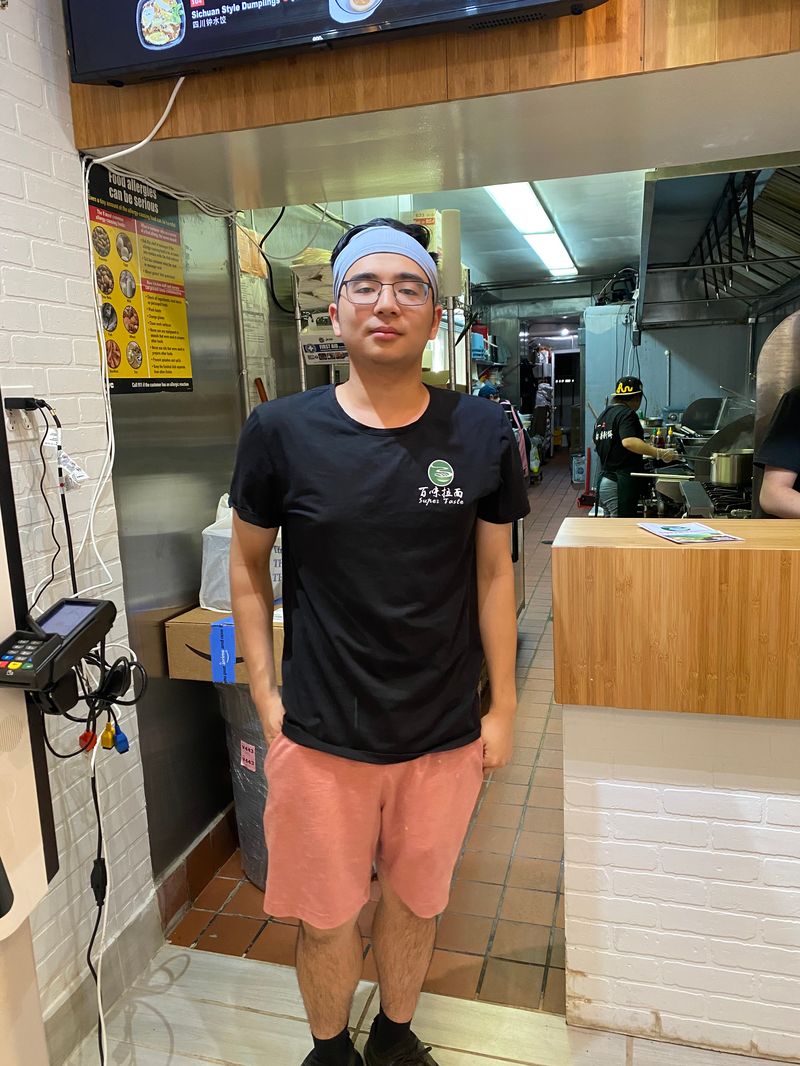 Originally from Fujian, China, Steven has always loved food and spent his youth traveling the world learning about food and cooking. During his time in Lanzhou, a city in the Northwestern part of China, he fell in love with Lanzhou noodles, which are prominently featured on Super Taste's menu.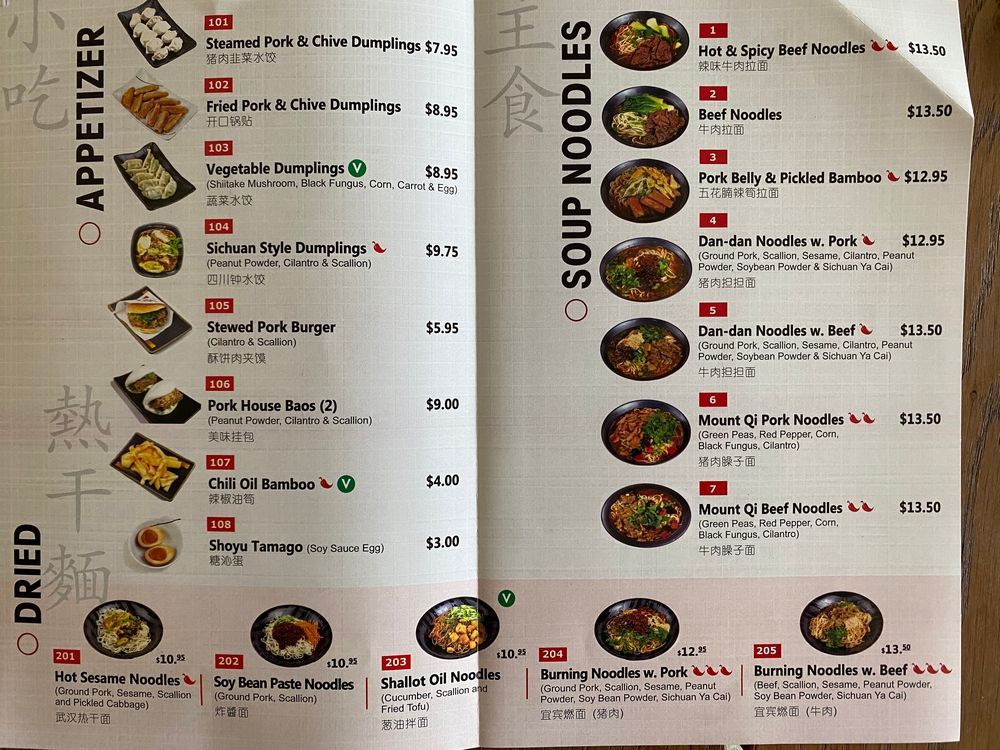 Steven eventually immigrated to New York City in hopes of a better future. Missing the hand-pulled Lanzhou noodles he adored, he opened Super Taste in Chinatown. The menu, which includes dan-dan noodles, mount qi noodles, beef noodles, hot sesame noodles, and a variety of dumplings, is the culmination of Steven's lifetime of culinary learnings.
Advertisement
Johnson has been involved with the family business ever since his childhood. He recounted being small enough to fit under the counter as a child and playing with the customers as they ordered. When his father traveled to China for cooking classes for a few weeks every summer, the business would be in the care of him, his mother, and his sister. Johnson also shared his memories of the long lines at the Chinatown location, often turning the corners, which were partially responsible for the business's expansion.
READ MORE:
Danish Bakery Ole & Steen Plans September Opening
Tompkins Square Bagels Opening on Upper East Side
Crumb & Get it: Popular Bakery Plans UES Expansion
Steven had originally planned to close the business when his children graduated college, but Johnson didn't want his community to lose his father's cooking, which he affectionately referred to as "some of the best Chinese food in the world." Steven therefore tasked Johnson with managing the business. Johnson, who is currently studying pharmacology, intends to transition to running the restaurant full time.
Johnson drew his inspiration for the Upper East Side location from Jason Wang of Xi'an Famous Foods. He scoped out all of the locations of Xi'an and conducted surveys with patrons to analyze which neighborhoods would be most amenable to more Chinese food. He ultimately settled on the First Avenue location and is excited to welcome his new neighbors.
When asked about his favorite item on the menu, Johnson said he's a fan of the beef dan-dan noodles. His father, on the other hand, prefers the pork.
Based on requests from the Chinatown customers, the only current vegetarian option are the vegetable dumplings, consisting of shitake mushrooms, black fungus, corn, carrots, and eggs. These are best enjoyed with chili oil sauce found at the tables.
Future vegetarian offerings will include chili oil bamboo and shallot oil noodles. Johnson also said his father is perfecting his chicken dumpling recipe, which will be added to the menu soon.
Super Taste is a simple counter service spot with just four tables, offering limited seating. Take-out and delivery options are also available. Beverage options include canned sodas and teas and bottled water. The restaurant is open daily from 10:30 a.m. to 9:30 p.m. Learn more on their website, here.