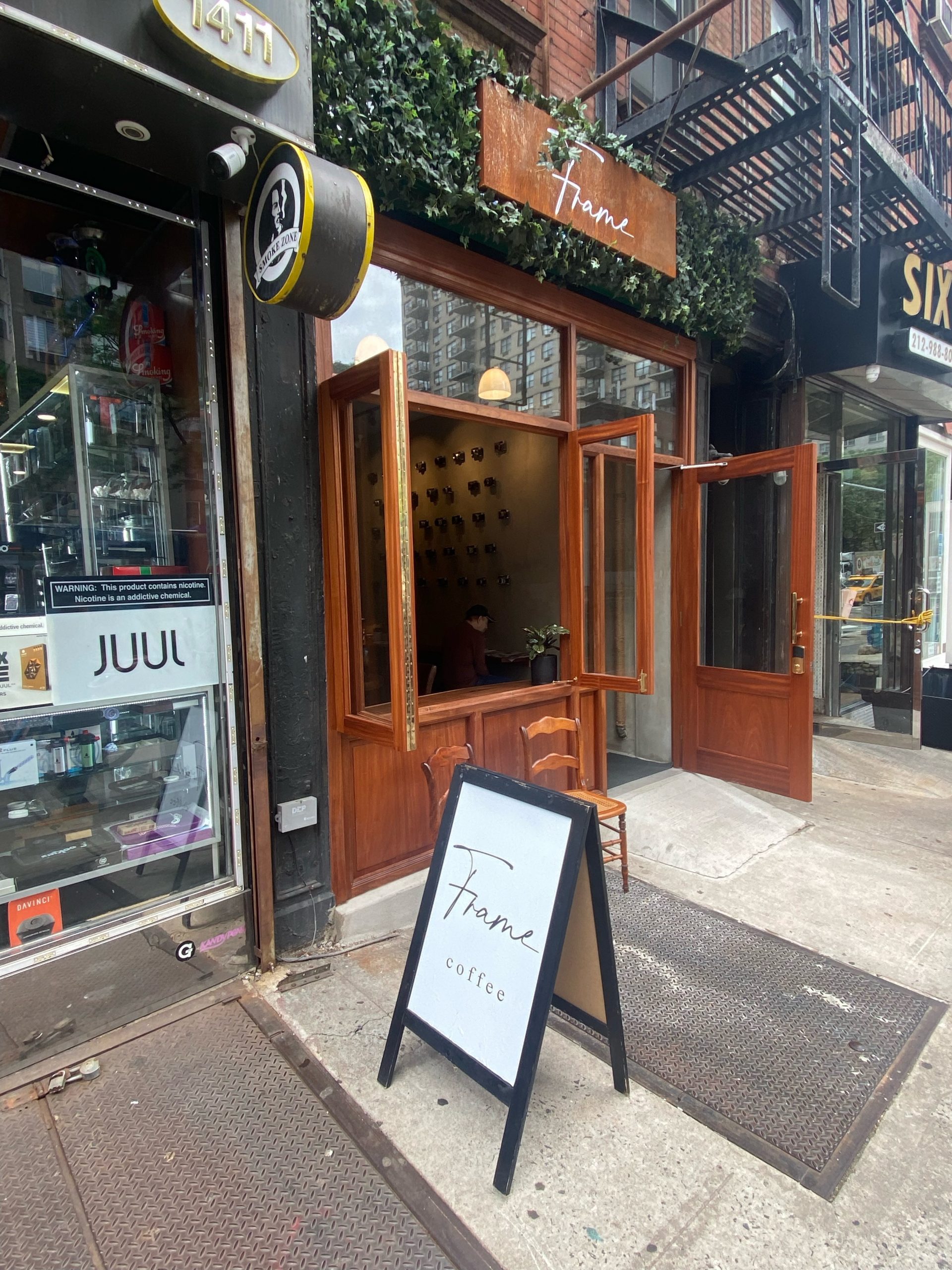 The name of the game is Frame, a new independent coffee shop at 1413 Second Ave. between East 73rd and 74th streets. Frame opened on May 27 after announcing it would be coming to the neighborhood at the end of April. We just took a trip over to see what it's all about.

True to its name, this cozy café has beautiful exposed brick on one side of the room with framed artwork and plants spread about. I loved the two vintage frames they hung up with nothing inside — a nice trendy touch there.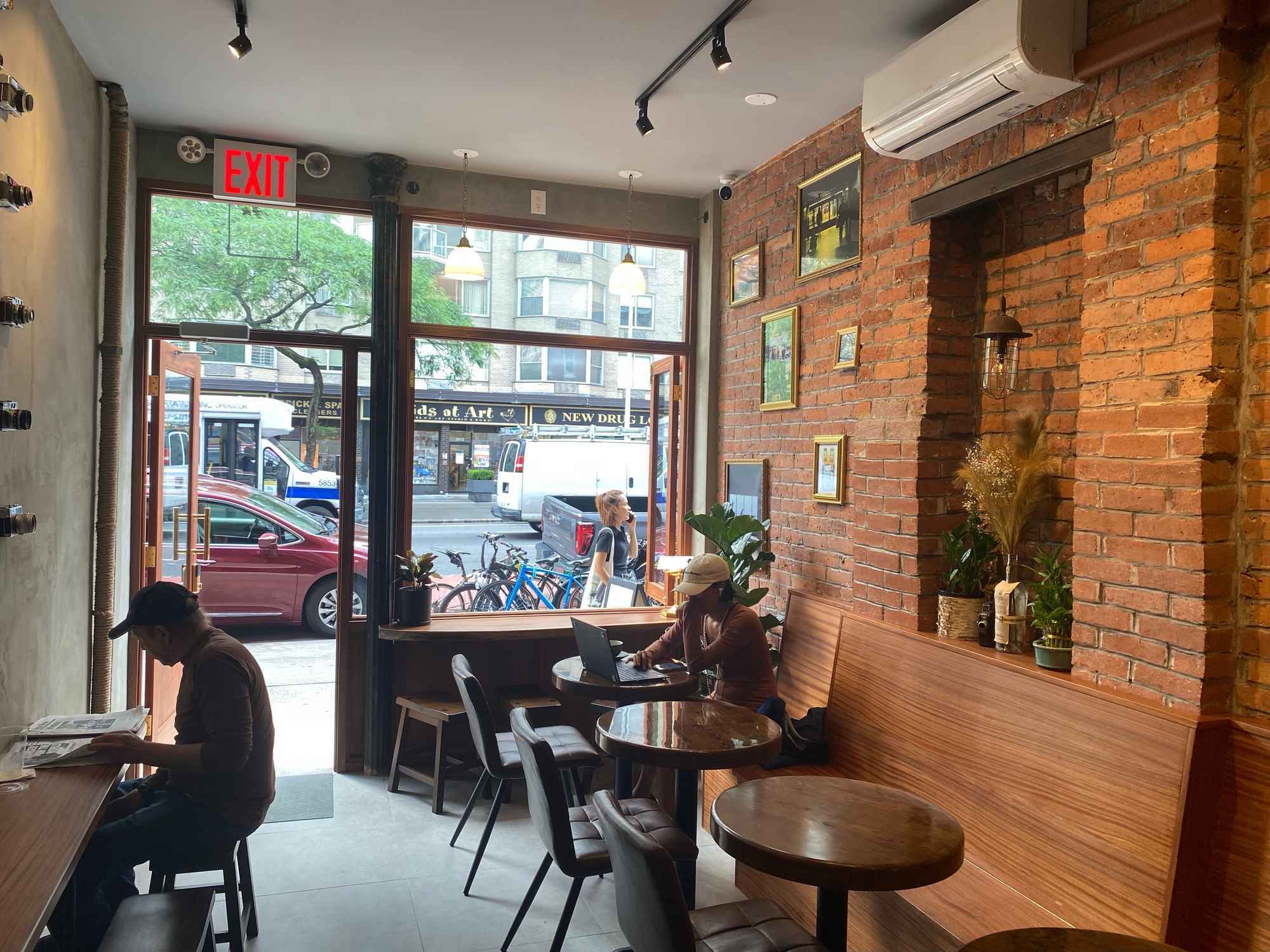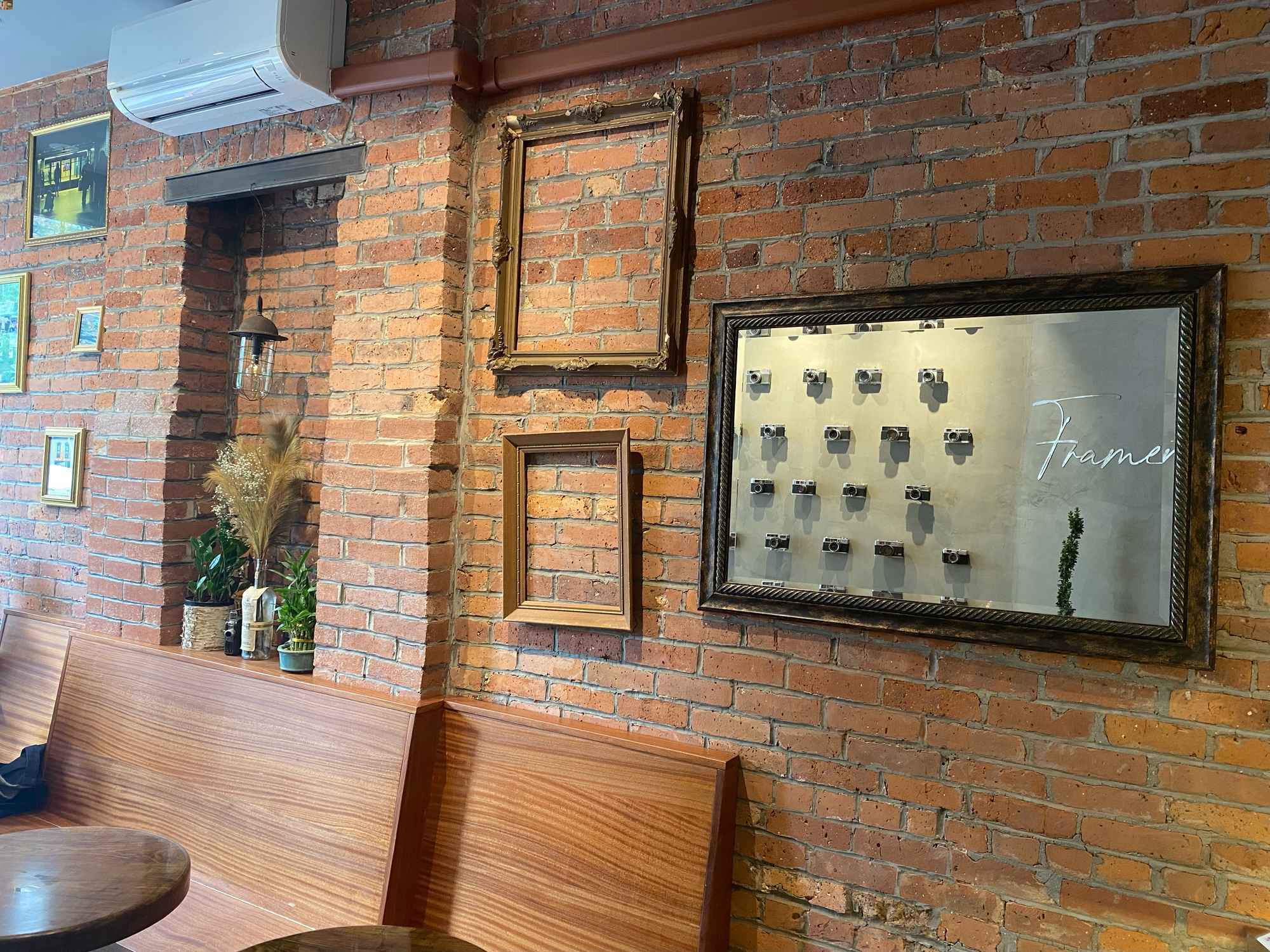 It was a beautiful day, too, so they had the front window open. There's a counter right there with three stools so you can sit down and people-watch as the breeze makes its way into the space.
READ MORE: Lenwich Expanding Upper East Side Footprint
In a sharp but sweet contrast, the other wall is concrete and houses five rows of vintage cameras, 38 in total. There's seating for about 14 inside but no outdoor seating.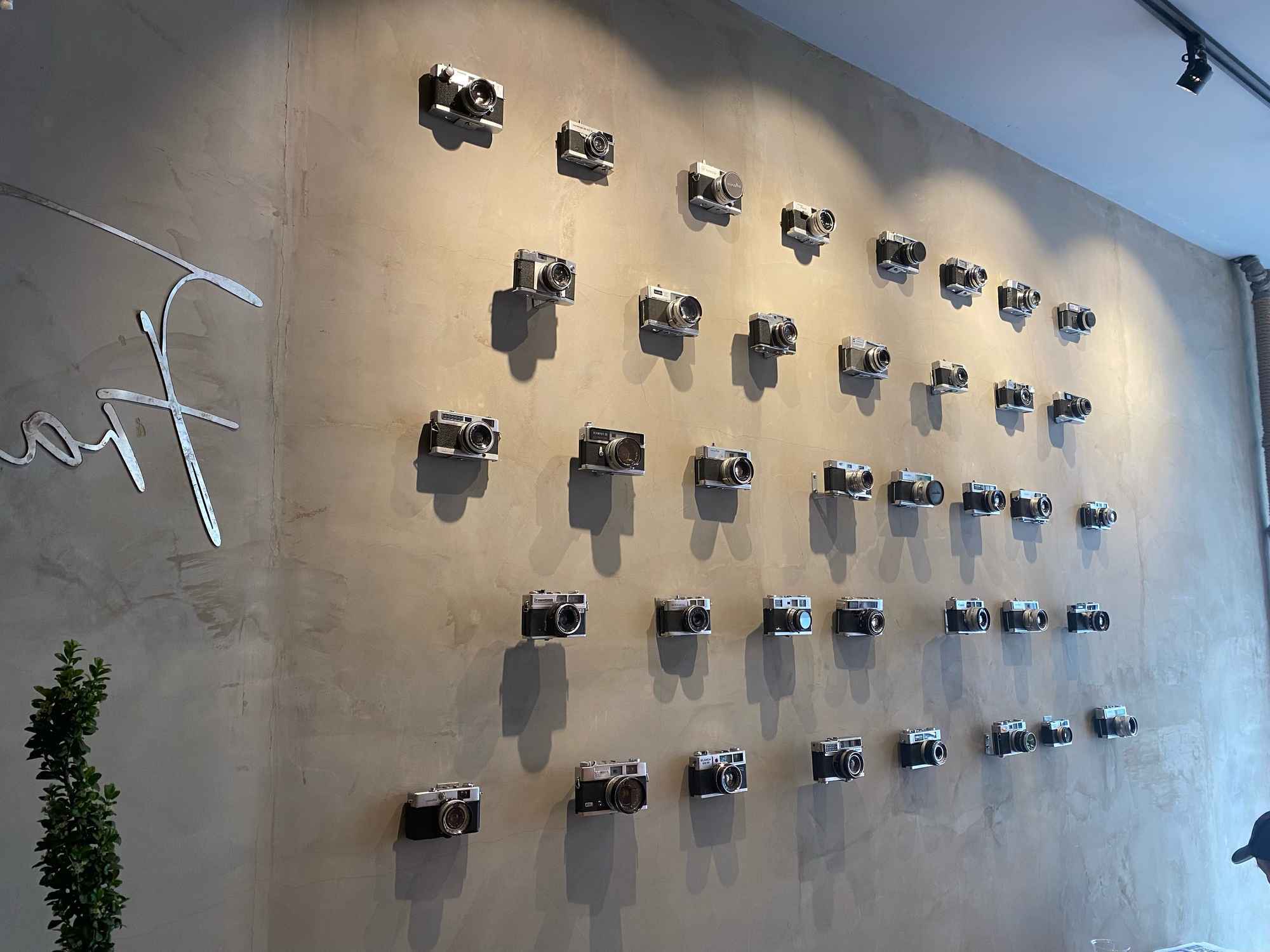 The menu at Frame is straightforward with three sections: Coffee, Not Coffee and Something Else.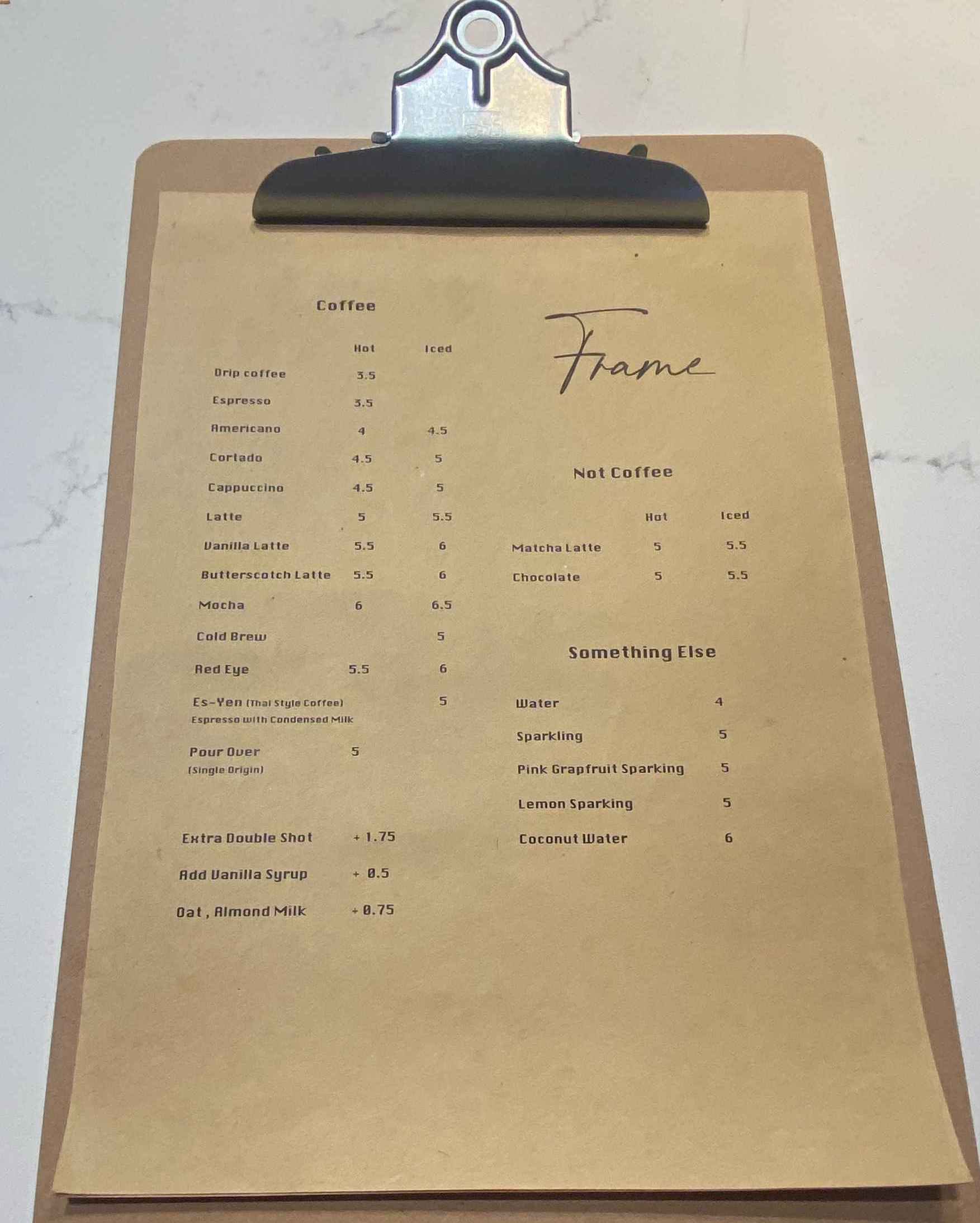 In the coffee category, they offer hot and iced options featuring tried-and-true classics like drip coffee, espresso, cappuccino, latte and mocha. There's also an Es-Yen, which is a Thai-style coffee with espresso and condensed milk.
Advertisement



If you're looking to fire it up, there is a red eye which comes with Frame's drip coffee and two shots of espresso. Frame uses one of the best espresso machines in the game, a Slayer "Steam LP" that runs for more than $18,000. Cheers! The coffee comes from the NYC-based company Coffee Project.
Frame has the coffee and espresso game completely in focus; so, I decided to try the iced matcha latte from the Not Coffee section. It wasn't busy when I went in, but, nevertheless, props on the quick turnaround. It took only a couple of minutes to get my order and it was delicious. Love a good matcha.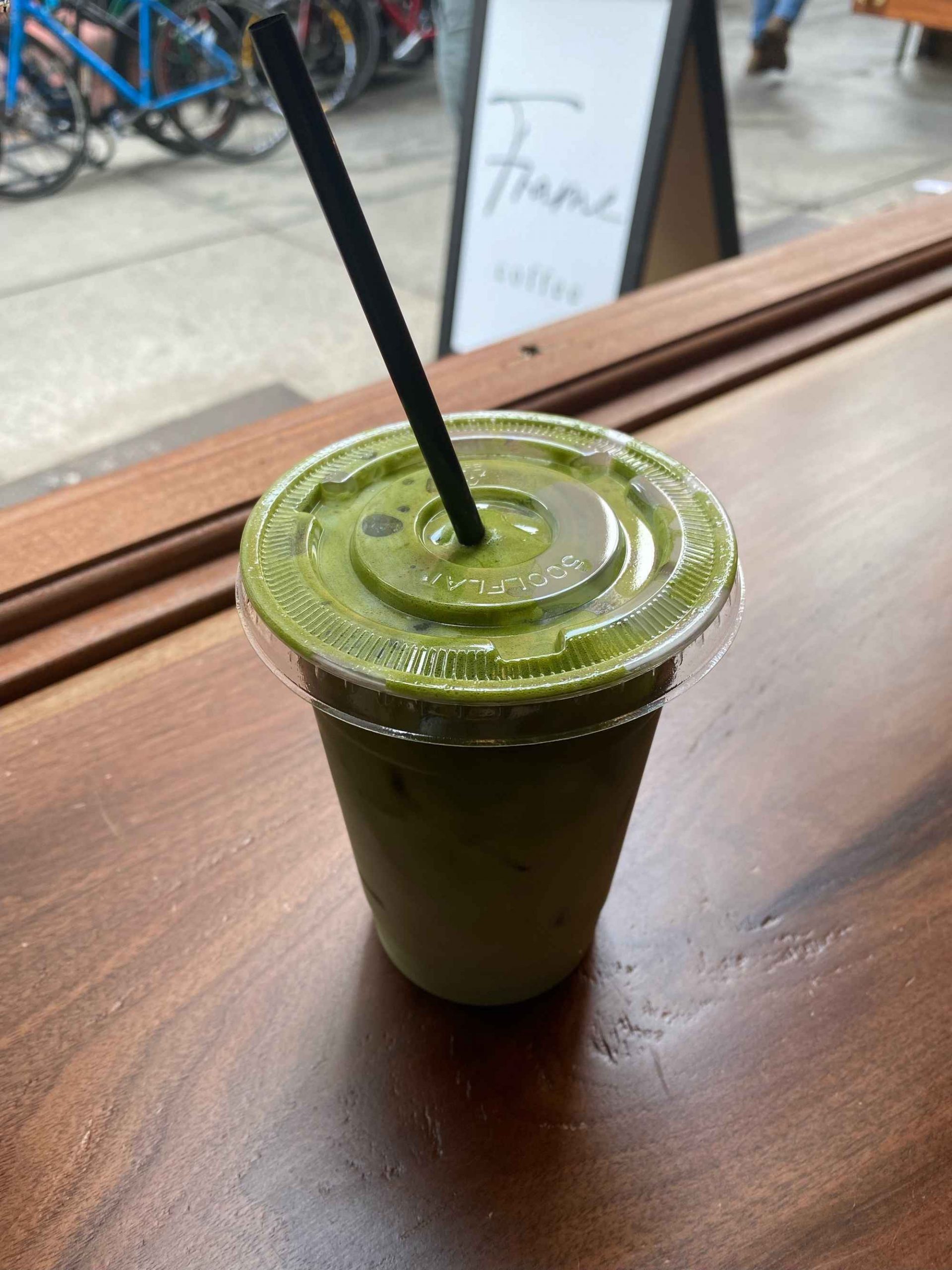 Frame also offers hot and iced chocolate. If the Something Else category strikes your fancy, there's bottles of Evian, San Pellegrino and Limonata, Harmless Harvest Coconut Water and Fever-Tree Sparkling Pink Grapefruit soda.
READ MORE: Inside Hendrickson's, a New Bar on the UES
For baked goods, there were fresh croissants, pain au chocolat, chocolate chip cookies, cinnamon rolls and cranberry muffins. There were gluten-free muffins as well. Something for next time when I plan on trying the red eye.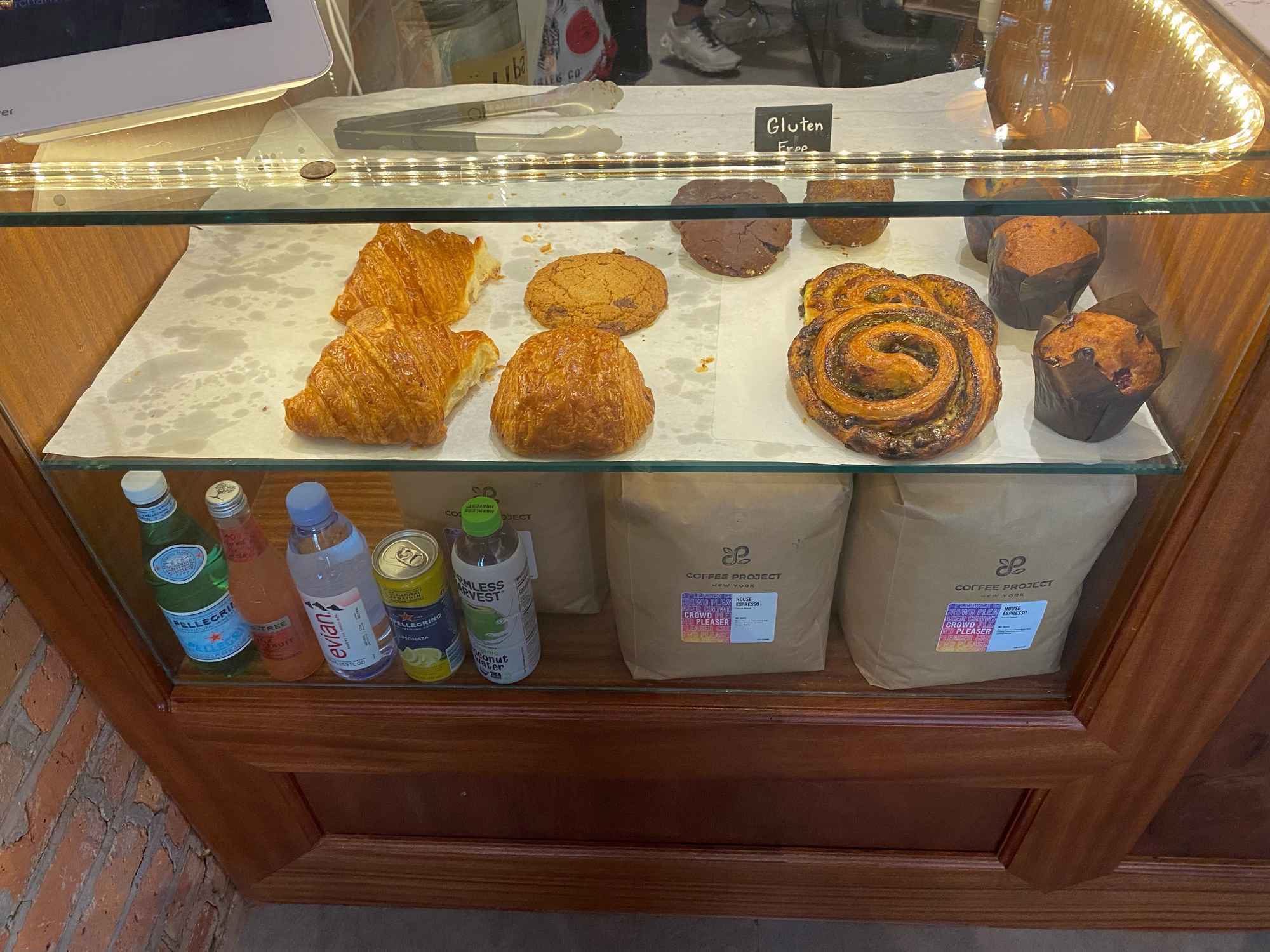 Frame is open Monday—Friday from 7 a.m. to 5 p.m. and Saturday—Sunday from 8 a.m. to 5 p.m.
You can follow Frame on Instagram here.