A lot of changes have been taking place at 1300 Madison Avenue (between 92nd and 93rd streets), currently home to CRAVE, a bakery. Previously Mercato Rustico — which was also a bakery — the team rebranded and updated the menu about two months ago, and according to employees, there's even more behind a secret door.

Our curiosity was piqued during this week's virtual Community Board 8 meeting; CRAVE's owner, Michel Mroue', was tuned in to apply for a permit to serve wine, beer and cider at his bakery. During the permit hearing, Mroue' noted he'd been operating the space at 1300 Madison for a year and a half and he planned to add 36 seats … while acknowledging "it's a very small place."
READ MORE: Behind the Bookcase at CRAVE: A Sneak Peek at a New Speakeasy
Small indeed. Last we checked there wasn't any seating inside the bakery. It's a narrow space with room to order, but that's about it. We saw this as an easy excuse to head over, eat cake and ask questions.
Old Mercato Rustico signage can be seen on CRAVE's awning and dining shed. Mroue' pointed out during the CB8 meeting that Mercato Rustico's dining shed is now being used by Vicolina, a Northern Italian restaurant he also owns, right next-door at 1302 Madison Ave. With scaffolding above both eateries, you can see the work in progress in plain sight.
Inside, CRAVE feels like a cozy cottage of baking ingenuity. Bombolone, tarts, layer cakes and cookies all line across a long display case with pink flowers hanging from above. Don't forget the gelato, ricotta cheesecake and cannolis either.
With so many selections to choose from we were slow to make a decision. That's when employees gave us a quick look at what was happening behind the corner bookcase, which serves as a portal to the back bar or better yet, 'speakeasy' they're planning to open soon.
East Side Feed was invited to return once the work is complete. Before leaving, we were recommended a piece of their honey cake with raspberry and yellow chocolate. It was divine.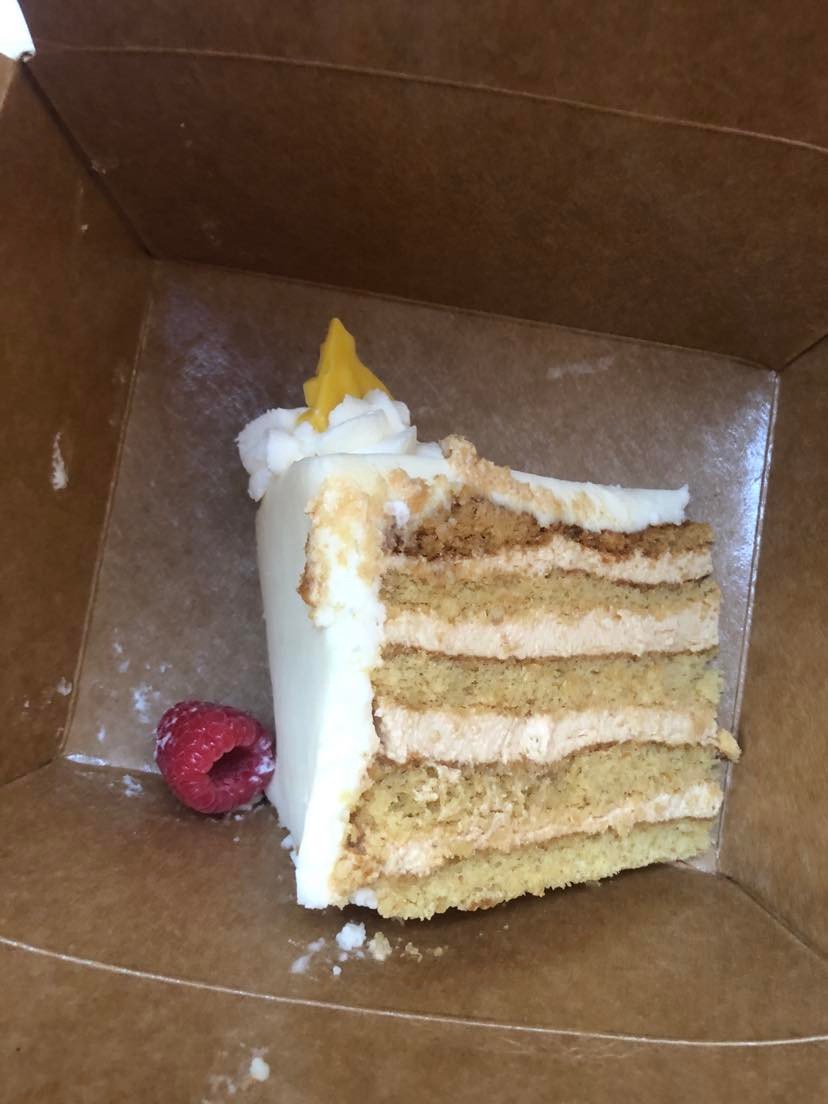 CRAVE was granted a wine, beer and cider permit at the hearing. Mroue' noted the space is ADA compliant and there will be no live events. Classical music over the sound system is expected. CRAVE's drink list will focus on "wine, beer and sparkling champagne."
READ MORE: Golf Simulator Spot with Bar + Restaurant Opening on UES
CRAVE's current hours are Monday through Sunday 8am – 7pm, seven days a week. We expect that to change soon, though, and will provide an update once we learn more.