Multicolored mosaic tiles and a bright, intricately hand-painted door adorn Tozzo's (1491 Second Avenue between 77th and 78th streets) storefront. In fact, the exact replica of an ancient Sicilian door in Taormina might give you the feeling of being in an Italian village when, in reality, you're on New York City's Upper East Side.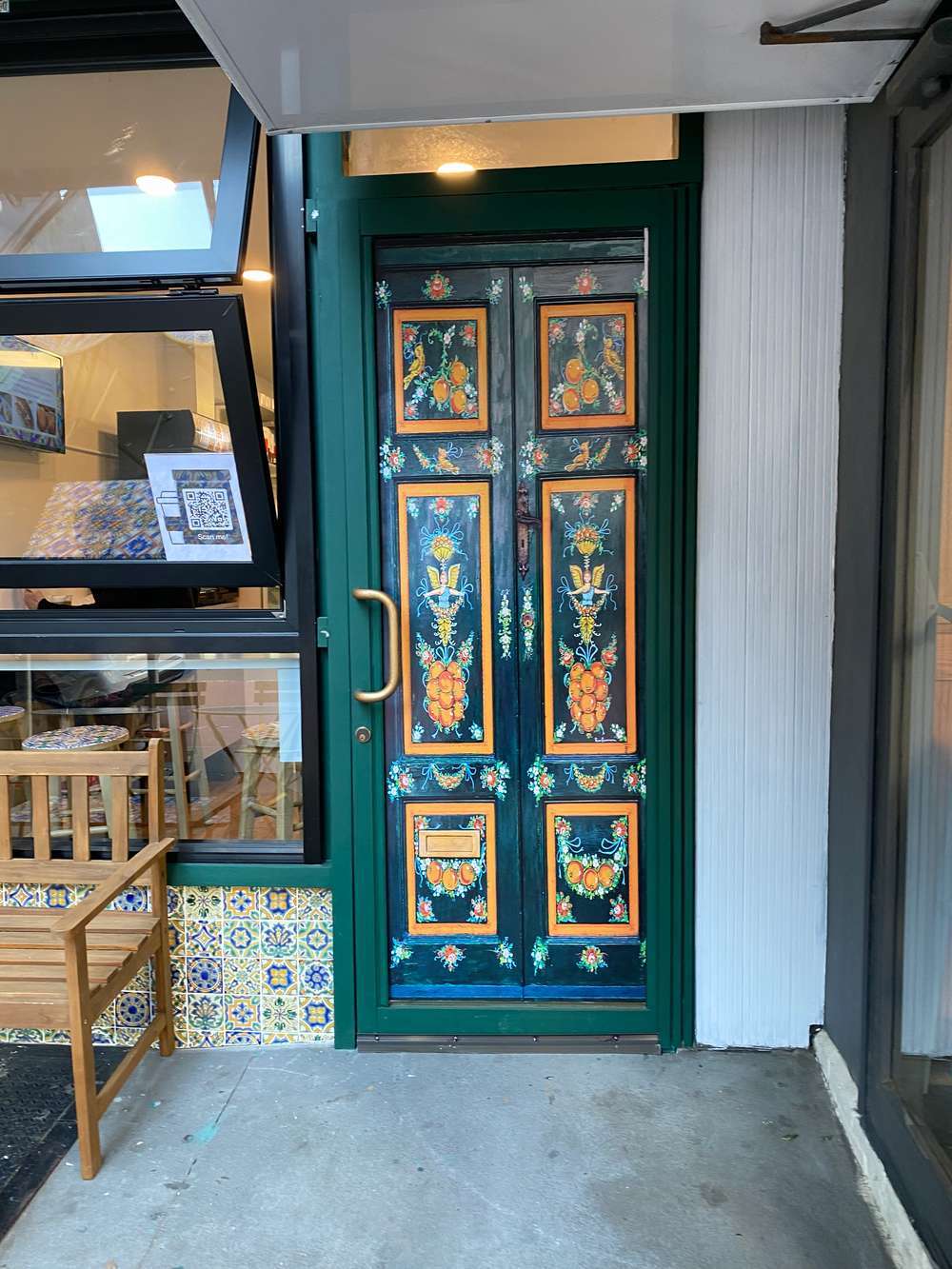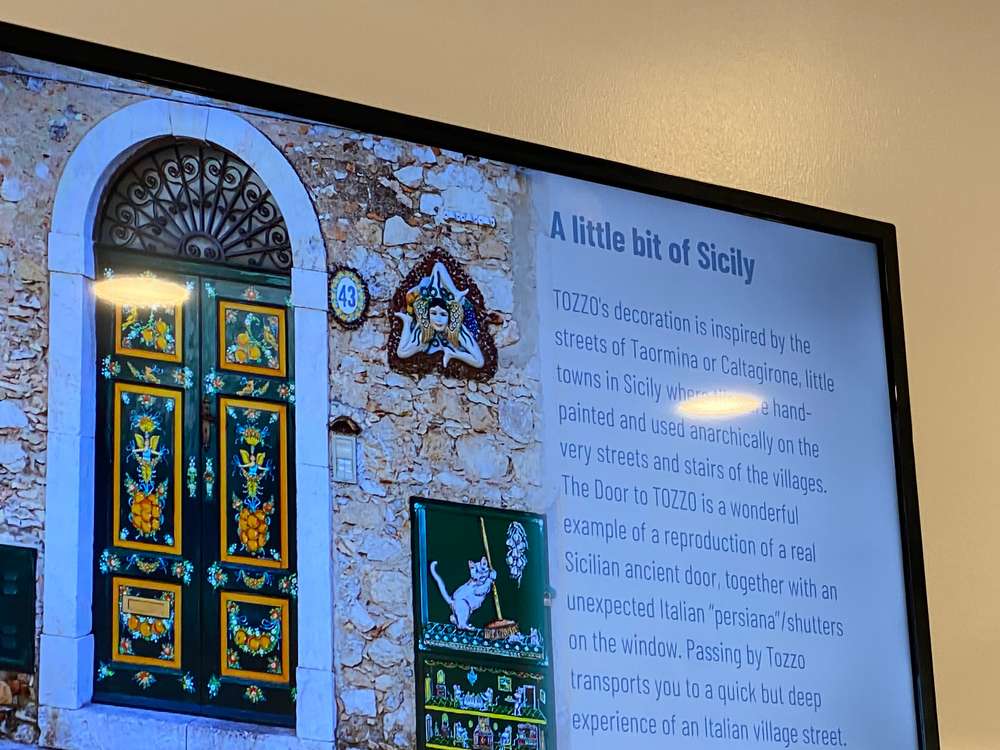 Tozzo: The Italian Coffee Shop officially opened on November 22.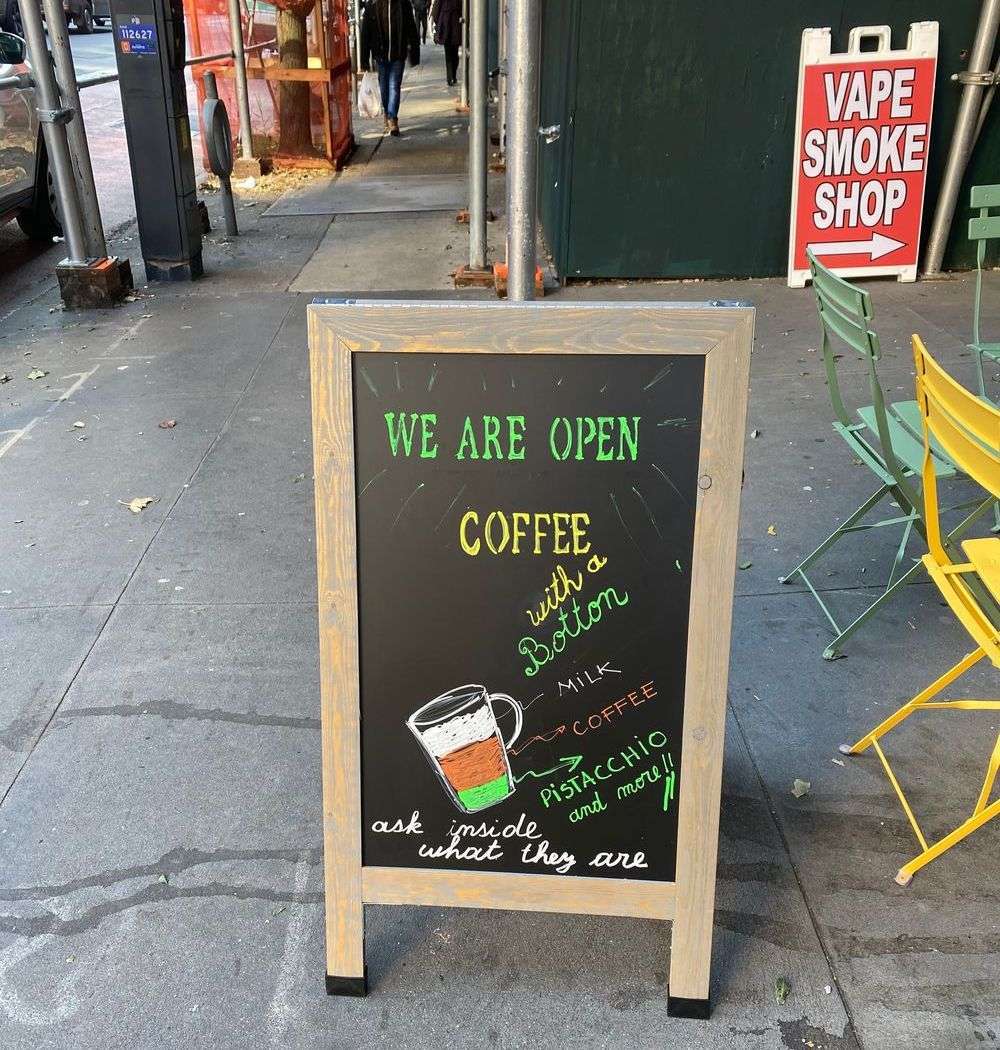 Patrons can base their coffee with hazelnut, white coffee, or pistachio creams which come directly from Sicily; the pistachio cream is made from Bronte pistachios—the most famous pistachios in the world and a classic Sicilian treasure.
Advertisement



The food offerings are limited to a handful of traditional Italian delights, including the famous maritozzo—a Roman bread filled with Italian-style whipped cream and sweet or savory fillings. The maritozzo was the inspiration for the coffee shop's name.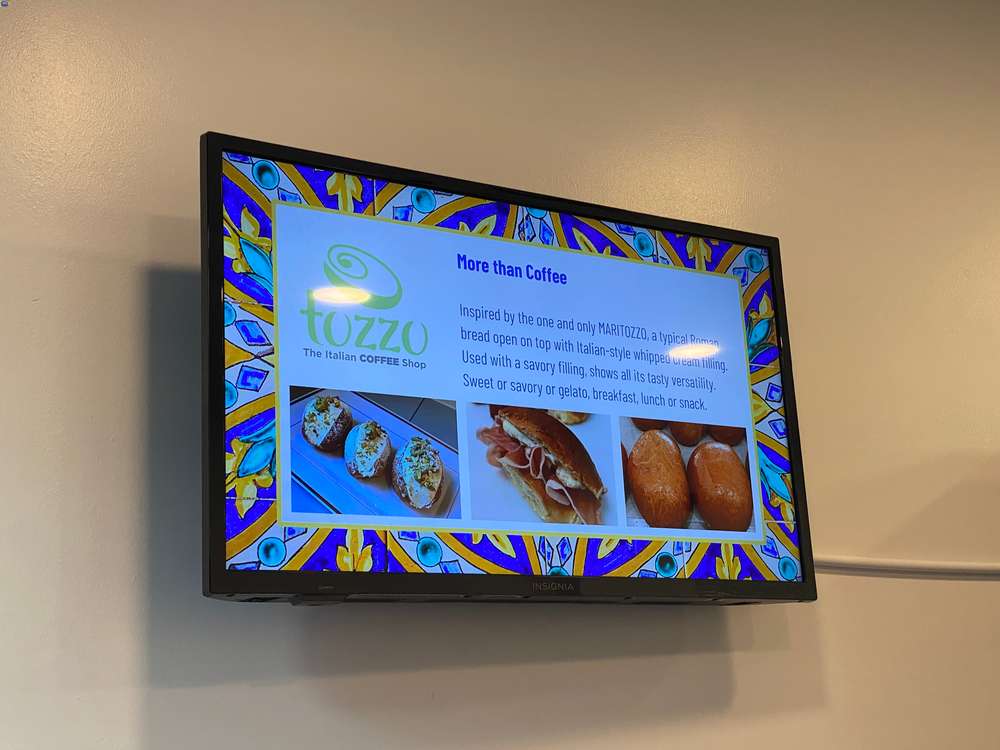 The ambiance of the shop, with its buoyant hues and detailed patterns decorating the tables, chairs, and even the aprons the staff members wear, resemble what would actually be seen in Sicily. In addition to food and coffee, patrons can purchase mugs, bottles, and other accessories featuring the Sicilian aesthetic.
READ MORE: Independent Coffee Shop, Peaky Barista, Opens on Lex
Tozzo was created by Mara Baldissoni. Hailing from Rome, Baldissoni has lived and traveled all over the world and now calls the Upper East Side home. She adores Sicilian culture and architecture, is a translator by training, and spent many years working in hospitality. A woman of many talents, she is also an actress and a real estate agent.
Inspired by her friend and coffee tycoon Miscela d'Oro, who has been instrumental in Tozzo's success, Baldissoni went into the coffee business five years ago. She wanted to create a different kind of coffee shop in New York City by bringing in a small piece of her beloved Sicily.
READ MORE: Isle of Us, a Sustainable Cafe and Market, Opens on the Upper East Side
As a realtor, Baldissoni noticed the space her store now occupies (which was previously occupied by a nail salon) had been vacant for a long time. The location is ideal for her because it's on an avenue and near many schools. Although Baldissoni has faced challenges around being a female business owner, she is passionate about the work she does and relishes in getting to know customers. Her enthusiasm shines through in conversation with her.
To learn more, visit @tozzotheitaliancoffeeshop on Instagram.