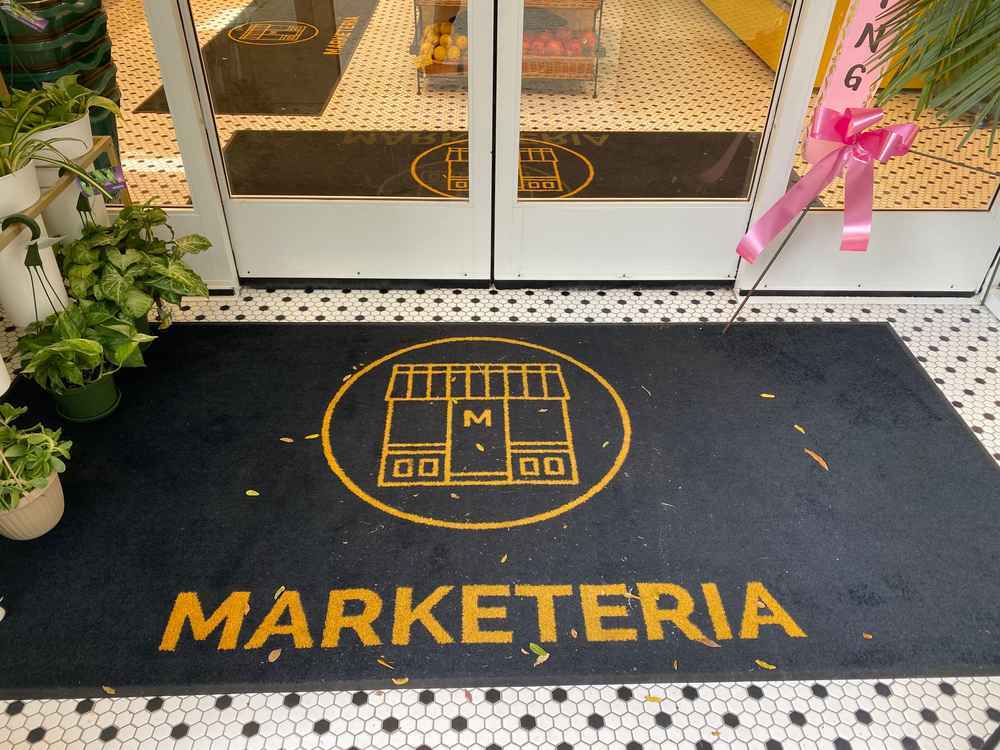 Marketeria recently had its grand opening at 1185 First Avenue at East 64th Street. A relatively small space compared to most other grocery stores in the city, Marketeria still has an impressively diverse selection and wide aisles, helping to reduce crowding.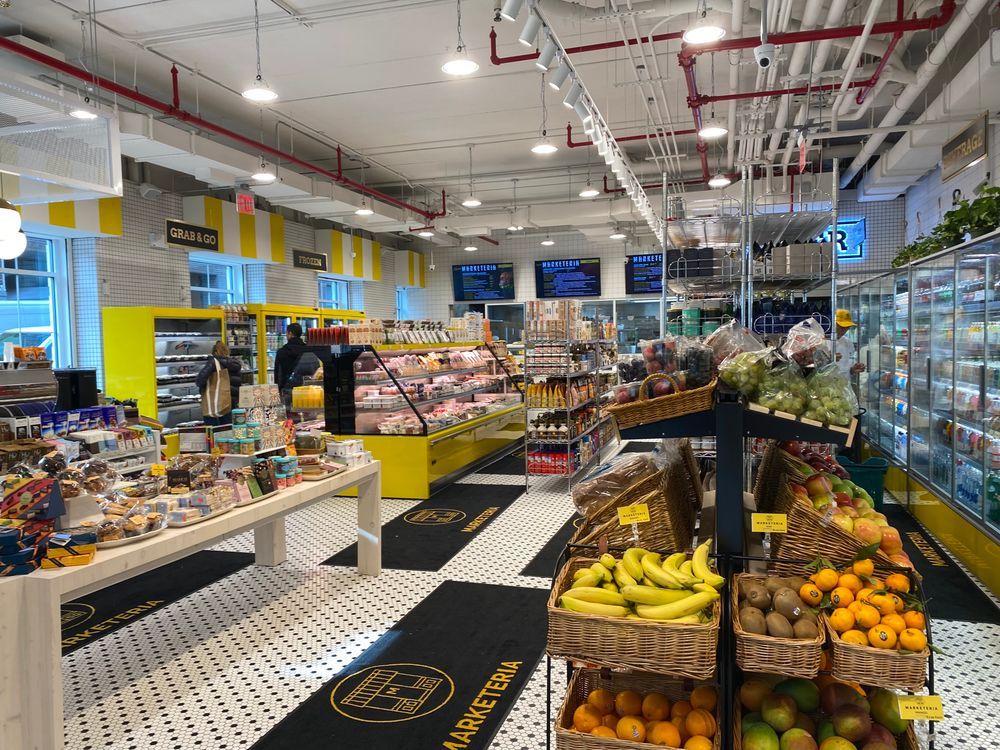 As you walk through the sliding doors, you'll be welcomed by the pleasant fragrance of Marketeria's large flower collection to the immediate right. In the same section of the store are personal care and hygiene products, such as hand soap, dish soap, shampoo and laundry detergent. Note that since the store just opened, there is still some empty shelf space in this section.
READ MORE: Affordable Omakase Restaurant ($33 Lunches) Opening on UES
Directly in front of you are baskets of fresh fruits and vegetables and a table of baked goods. Lining the walls of the market are refrigerated grab-and-go items, dairy products and frozen foods, and towards the center of the store you'll find breads, meats, and non-perishable items such as pastas, sauces, rice, spices, and snack foods. Essentials like medicine and first aid items are behind the counter.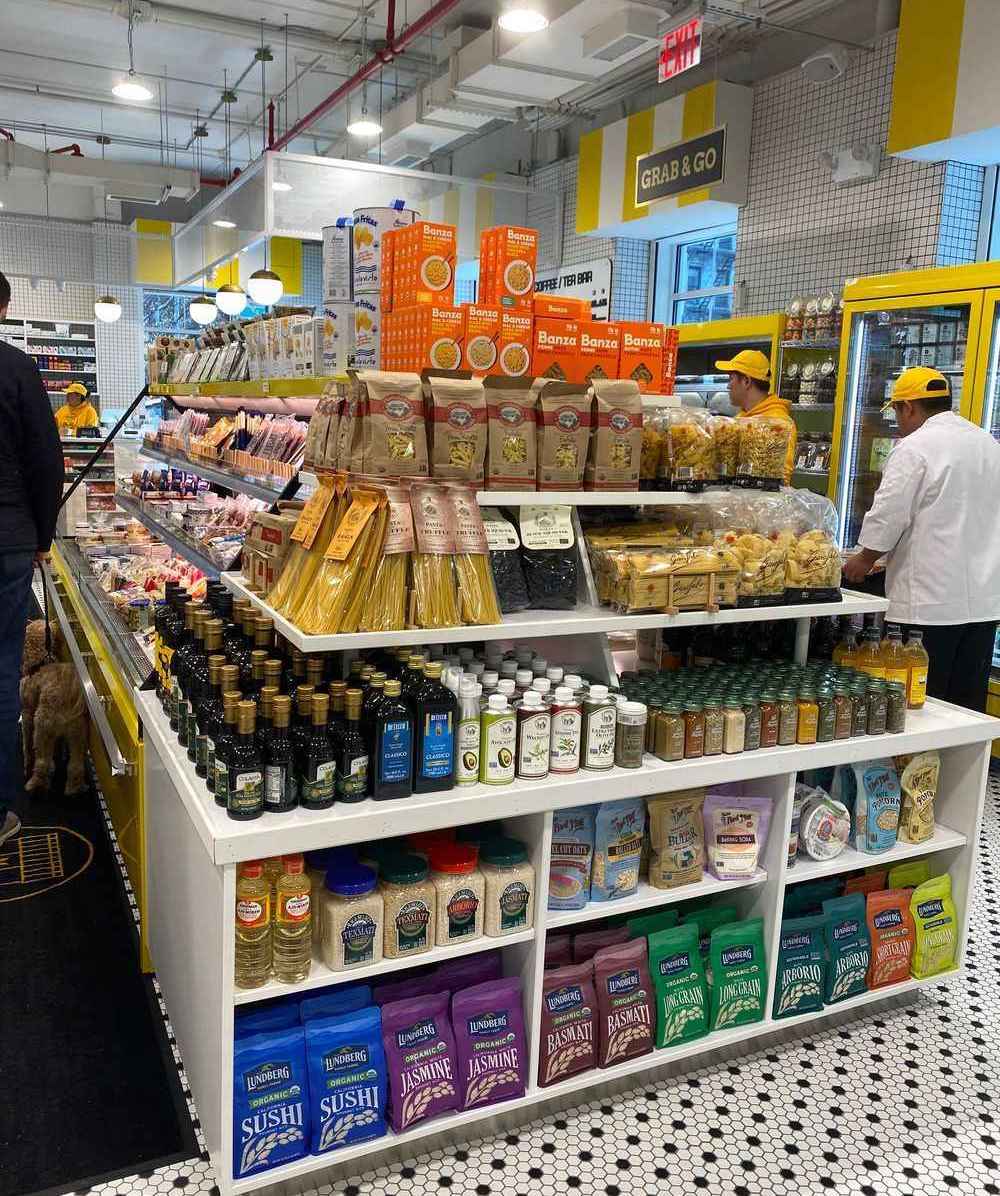 READ MORE: Venchi Chocolate Opening Upper East Side Shop
Marketeria's unique feature is its hot food service and kitchen in the back of the store. Behind the counters are some pre-prepared items, such as baked ziti, fried rice, soup, and breaded chicken. Customers can also order menu items such as oatmeal, burgers, hot sandwiches, and customized pasta dishes and stir fries. There is also a soup of the day offering.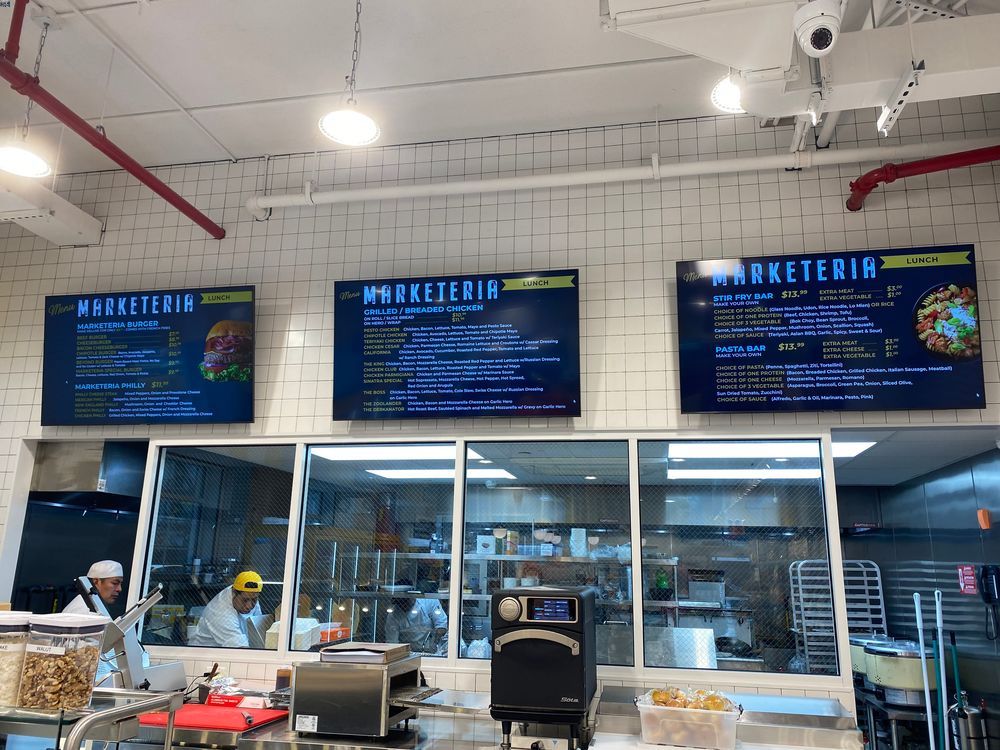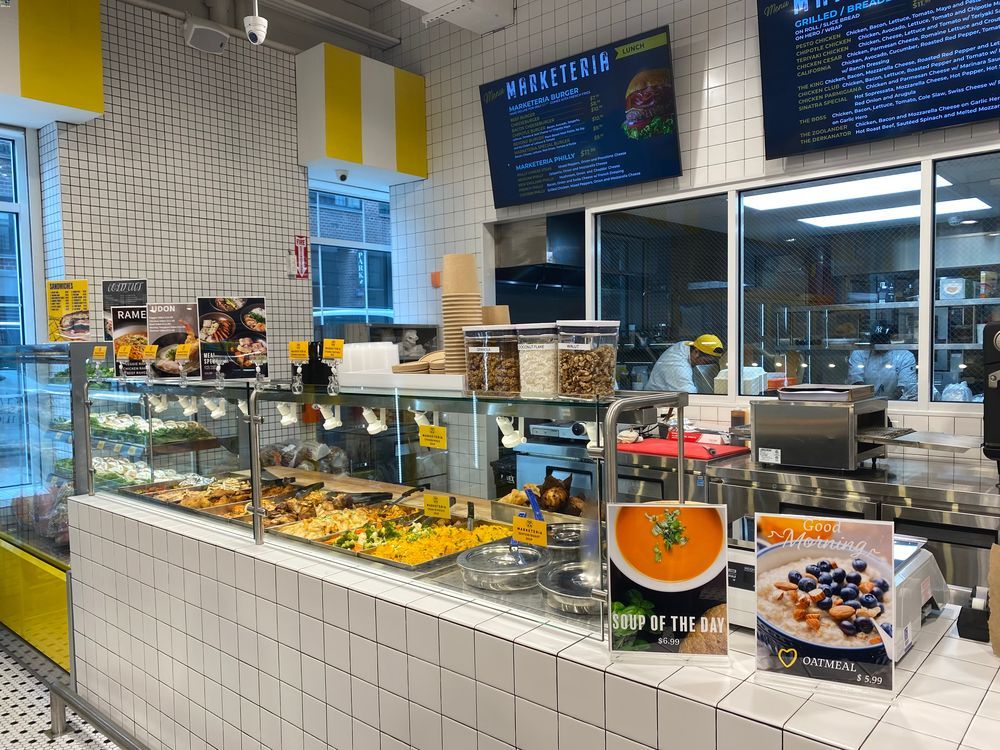 There's a small dining table in the section with the flowers and personal care, but as seating is limited, most customers have been taking their orders to go.