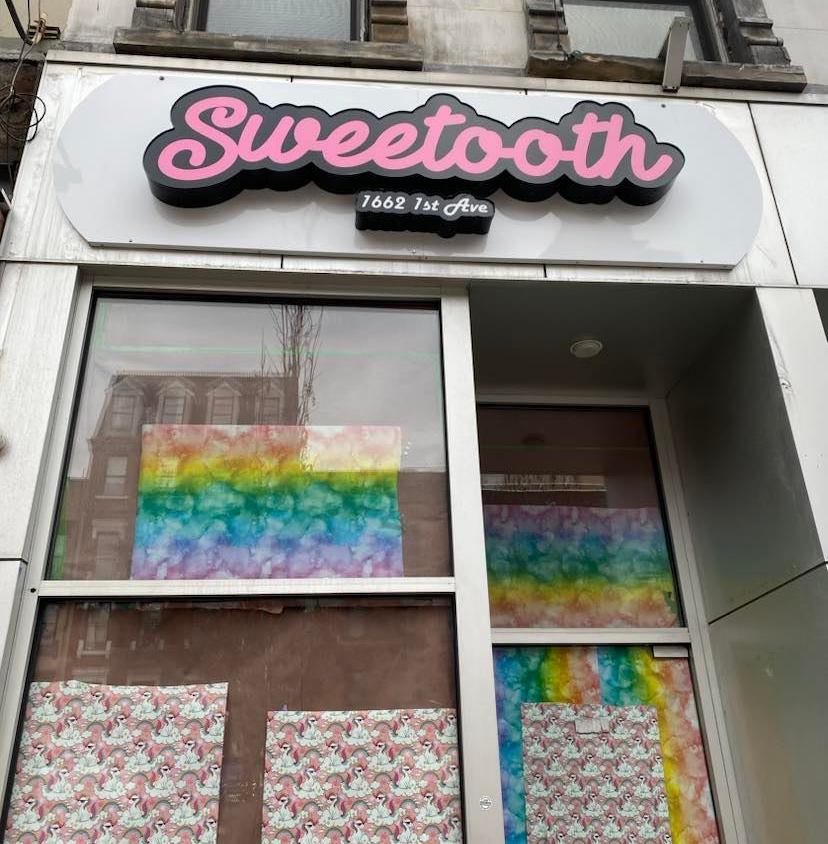 About a week after Council Member Julie Menin announced her 'crackdown' on illegal smoke shops on the Upper East Side, one of the stores being investigated has been shut down.

Sweetooth opened earlier this year at 1662 First Avenue (87th Street) to begin selling its THC-infused treats to the public.
Advertisement
In the initial investigation conducted by Mayor Adams' Joint Compliance Task Force, Sweetooth was slapped with eight violations for selling unlicensed products, failing to post conspicuous signs, and selling of vapor-flavored products.
On Monday, multiple city agencies conducted a follow-up inspection which resulted in the seizure of 282 THC Vapes, 487 pre-rolls, 825 packages of THC edibles, and various cannabis infused baked goods and drinks.
The business owner was also arrested and charged with possession of cannabis in the 3rd degree, a class A misdemeanor.
In addition, Sweetooth was issued 3 violations for contaminated food, 2 for lack of labeling, and 1 for operating without a permit. The business owner is facing fines totaling $13,100, and the store has been closed.
A spokesperson for City Hall provided us with this statement:
"Mayor Adams has been clear: We will not let the economic opportunities that legal cannabis offers be taken for a ride by unlicensed establishments. The shutdown of this unlawfully-operating bakery is a testament to the strong work of our interagency task force, which is doing everything in its power to hold unlicensed establishments selling cannabis, cannabis-infused edibles, illegal vaping products, illegal cigarettes, and other illegal tobacco products accountable. No illegal business operation will be tolerated — especially those that are threatening the health and safety of our communities — and we will not hesitate to take all necessary enforcement action against any other storefronts behaving in a similar manner."
Advertisement
UPDATE:
shortly after publishing this article, we shared it on our
Instagram page
. The business (
@sweetoothonly
) responded to the post, stating it would be back open on Friday. When we messaged them directly to confirm it would be reopening, the person managing the account confirmed, stating, "don't miss it." When we asked them if they were reopening legally – with the city's permission to sell THC-infused products – they responded with, "Come find out," followed by a smiley face.
We reached back out to a City Hall spokesperson with knowledge of the situation to see if they were aware of Sweetooth's supposed reopening. They were not.
We'll provide updates if and when we learn more.