Champions Martial Arts has opened its doors at 1630 First Avenue at the corner of 85th Street.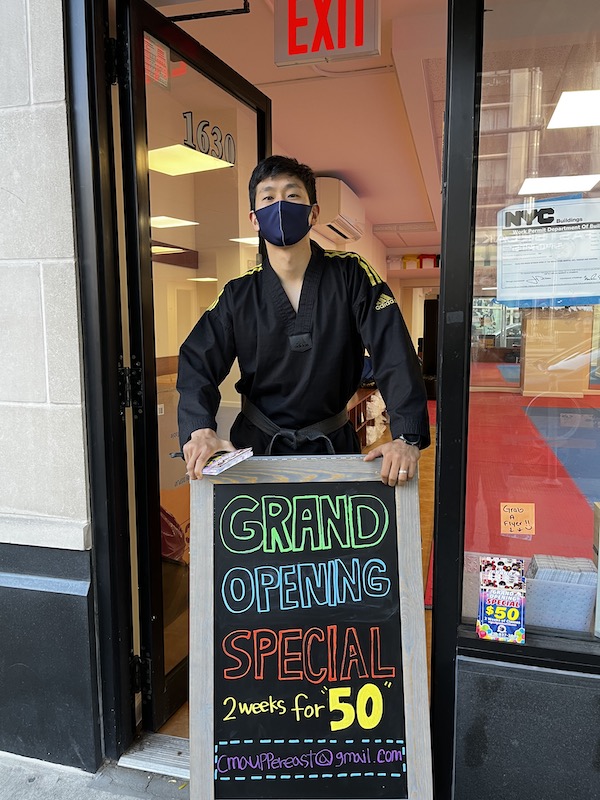 Champions offers Taekwondo, kickboxing and MMA for kids as young as 3-5 ("Little Tigers") while offering classes to teens and adults as well.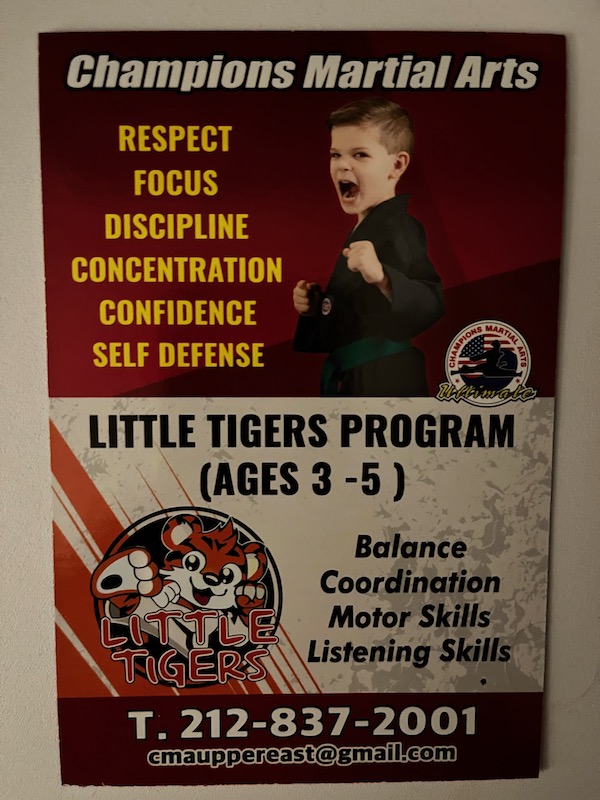 Hours are Monday – Friday from 11am-9pm, Saturday from 10am-6pm, and Sunday from 1pm-6pm. The UES location page can be viewed here, and more information about the company can be found at championstkd.com.
Also – Tiger Schulmann's Martial Arts has leased a space at 1470 First Avenue between East 76th and East 77th streets, Commercial Observer reports. The largest martial arts school in the country, Tiger Schulmann's new 3,800 square foot outpost – its first UES location – is expected to open during the first quarter of 2022. Quite a few outposts can be found throughout Long Island and Queens, and according to the company's website, this will be its second location in Manhattan (following the Chelsea studio at 22nd and Sixth Ave). Learn more at tsk.com.