History, privacy and beauty with a cool breeze await you at the "Black and Whites" of East 72nd Street.

Perched above the East River with marvelous views over Roosevelt Island, Long Island City and Astoria, Queens, this complex at 527-541 East 72nd Street was originally built in 1894. It received a rebuild with its now classic black and white paint job in 1938, compliments of Carmel Snow, then editor-in-chief of women's fashion magazine Harper's Bazaar, and her husband George Palen Snow, a lawyer and real estate investor.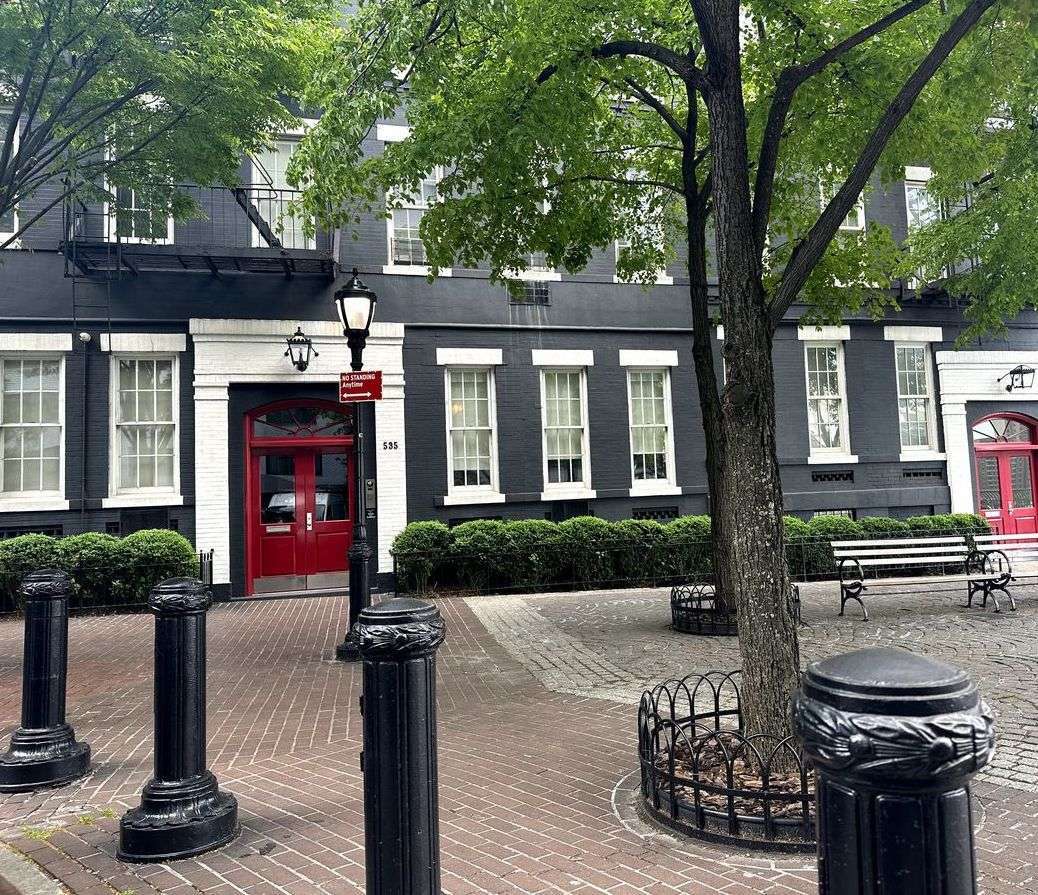 Perhaps what's most charming about this little enclave with a cobblestone terrace and old-world lampposts is that it typically goes unnoticed by the casual passerby. Its location, situated on the furthest end of East 72nd Street, right above the FDR Drive, is set far enough away from York Avenue that you can't see the Black and Whites from the intersection. This gives the complex a feeling that it's in a world of its own. In fact, in the 1970s, architectural writer Martin Filler reported hearing this area described as "Snow Village."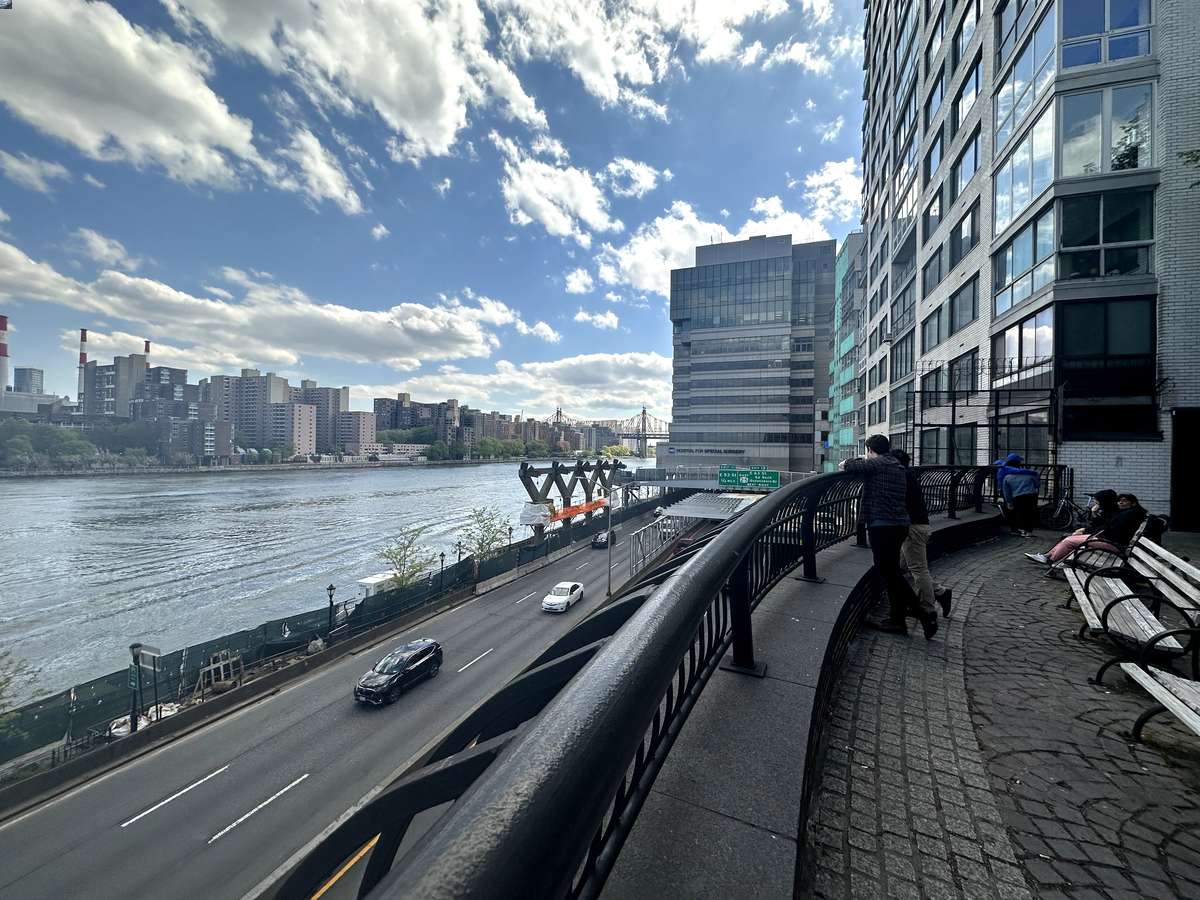 Back in the 1920s, though, this area was not the prime real estate it is today. This was a territory of working-class people living among industrial buildings and factories, while the East River was ripe with sewage. In July 1929, The New York Times reported that a "development syndicate was taking the site [527-541 East 72nd Street] for a luxurious full-block apartment house similar to River House at 52nd Street, but the stock market crash that fall apparently killed the plan."
READ MORE: Beaux Arts Buildings of East 62nd Street
The Snows moved from the Ritz Tower at 57th Street and Park Avenue into #541 of the Black and Whites, the easternmost address which faces the river, in 1939. It's unclear how much influence they had in the tenement building's design, but a friend of Carmel Snow told the Times she recalled her "talking excitedly about the complex at a lunch at the Cosmopolitan Club around 1938." It's possible Carmel let her fashionista sense fly with the black-and-white façade, as there's no record of another designer or stylist on the project.
Advertisement
In the 1950s, the Snows moved out of the complex and into a unit at 530 East 86th Street. Then in 1973, the Black-And-Whites went co-op before
almost getting demolished
for an office building in 1982.
As of today, many units have sold for well over a million dollars, with four-bedroom apartments selling for $2 million or more. One combination unit with five bedrooms, six-and-a-half baths and 4,700 square feet sold for $4.45 million in 2019, according to Streeteasy.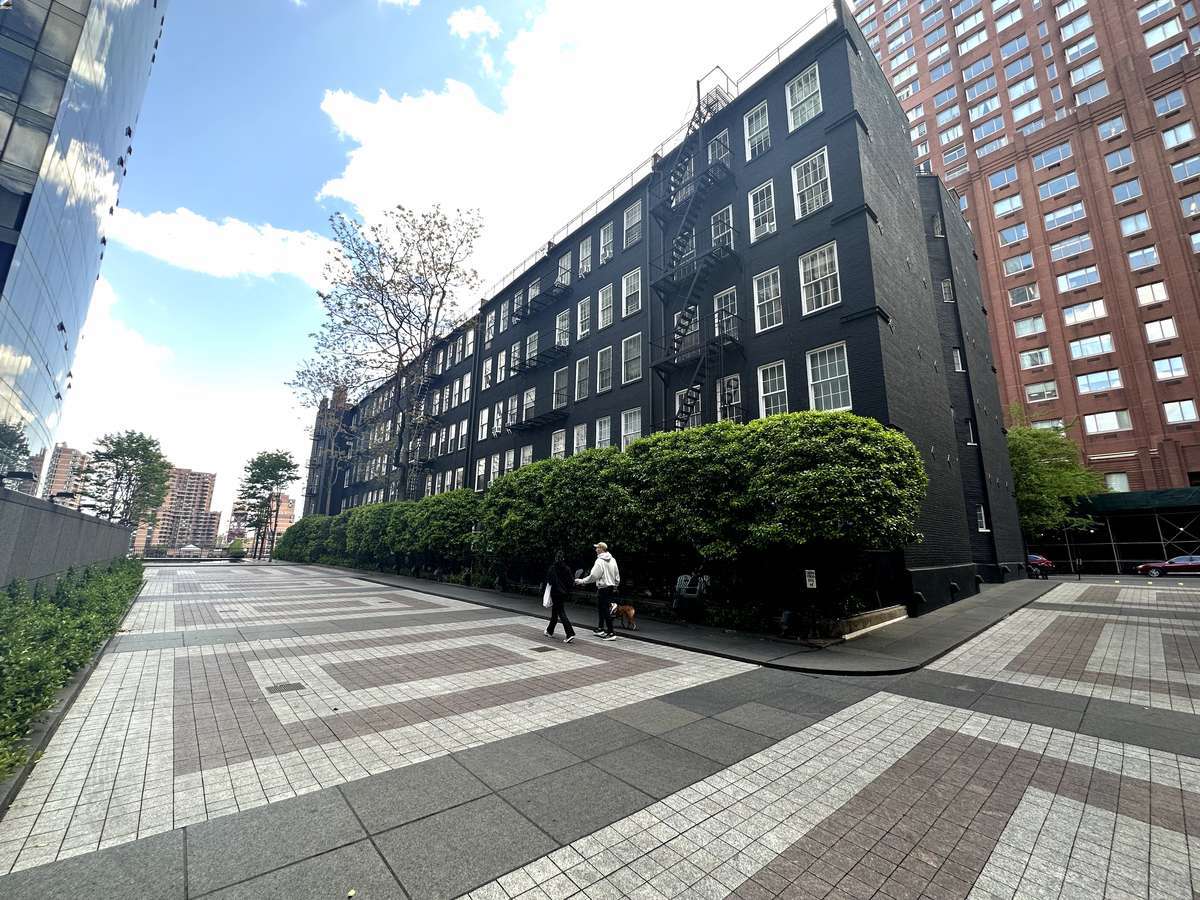 If you're on a date looking to impress your partner, consider taking a walk around The Black and Whites. You can point out the 59th Street Bridge from the railing, or sit back on one of the park benches and regale them with a tale while showcasing this lovely hidden gem of New York City.
This stretch of space recently made it onto our list of the Prettiest Streets of the Upper East Side, too.