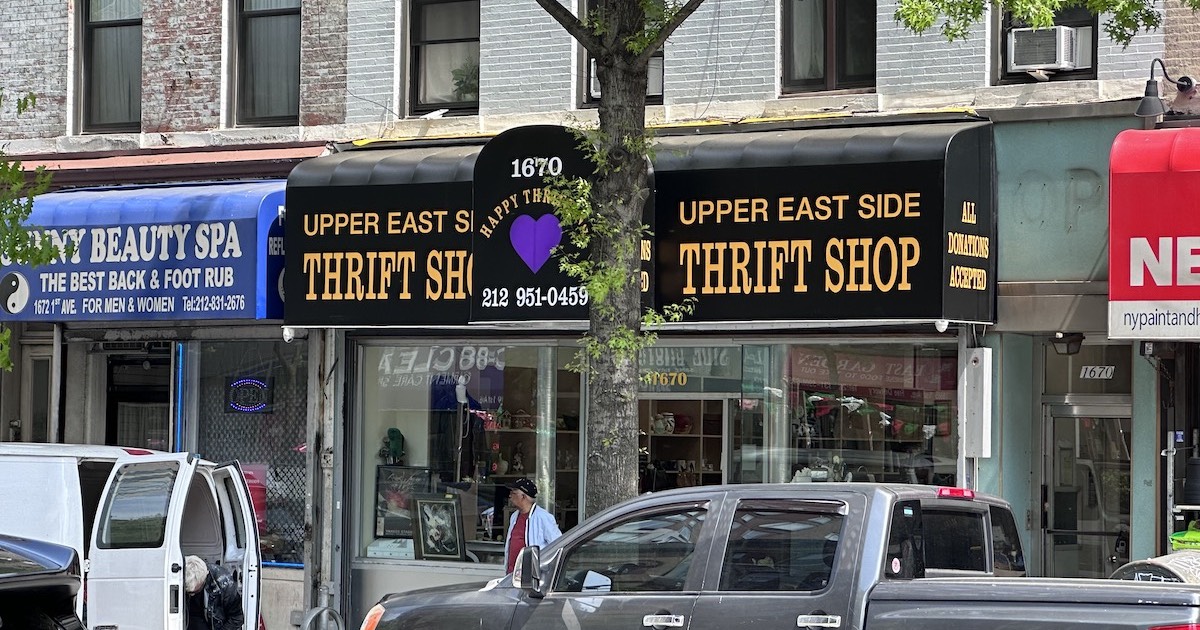 New Yorkers now have another opportunity to donate their items and shop for second-hand treasures at a new Upper East Side thrift shop (called Upper East Side Thrift Shop) at 1670 First Avenue, between 87th and 88th streets.

Advertisement
The store recently
opened
at the former location of Glaser's Bakery, one of the Upper East Side's most iconic establishments for over a century.
Owned and operated by husband and wife George Khodzhayev and Anastasia Akodis, Upper East Side Thrift Shop accepts various items such as clothing, shoes, housewares, kitchen appliances, furniture, décor and more. These items are also available for purchase.
Owner George Khodzhayev, who also happens to be the owner of Manhattan Barbershop down the street at 1666 First Avenue, says it was "Always a dream to open a charity shop, and now I finally have achieved it!"
Upper East Side Thrift Shop is much more than just a thrift store; sales from all items are sent as donations to families with children in Ukraine who need food, clothing, and all necessities during these troubled times in the region.
Both George and Anastasia even allow their customers to see where their donations are going by letting them scan a QR code with their mobile devices and witness real-time donation stats. As time passes, the information will update as needs constantly change in Ukraine.
While Upper East Side Thrift Ship stands as a non-profit organization, they do not accept money as a donation. Instead, customers must purchase items at the store if they want to donate to their cause and help support families and children in Ukraine. Those who donate personal items will receive a tax-deductible receipt.
Upper East Side Thrift Shop is open Monday through Sunday from 10 a.m. to 7 p.m.