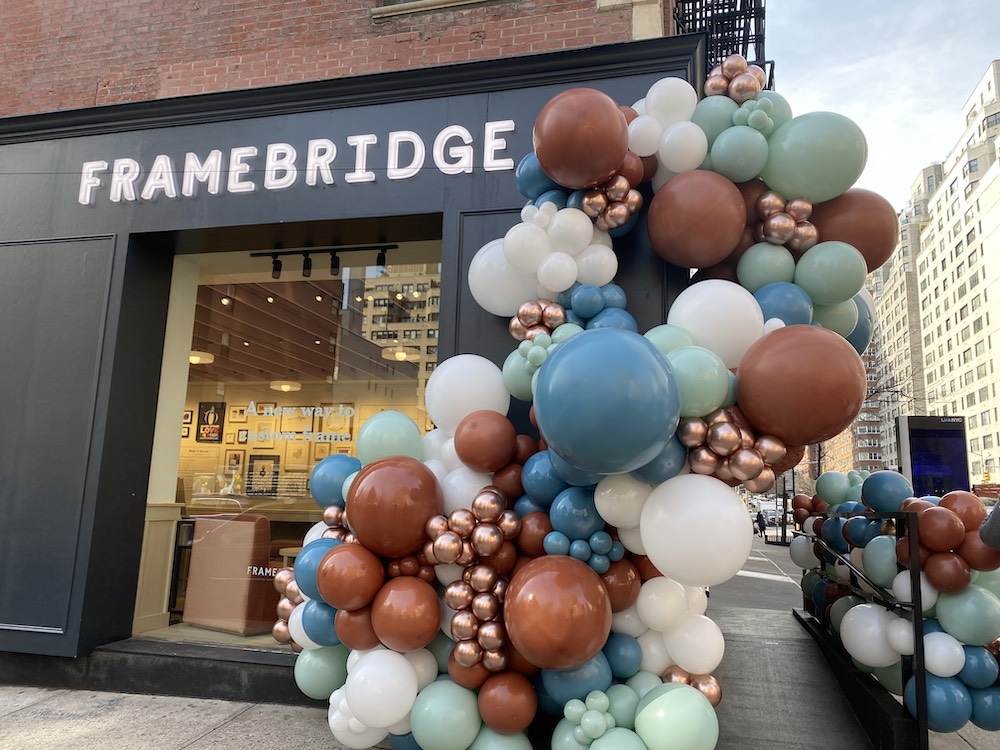 Frambridge – a custom framing company with locations around the country and four existing outposts in NYC – had its grand opening at 1327 Third Avenue (corner of 76th Street) on Monday.

Advertisement
Framebridge locations are open for design consultations and renderings of digital pieces. Customers come in with whatever it is they want framed and can view a variety of samples; the store offers custom-made solid wood frames with premium finishes, acrylic glazing, and acid-free mats.
Pricing ranges from $75 for pieces up to 5" x 7" to $250 for pieces up to 32" x 40" (customers can request custom quotes for larger pieces). Specialty matting and float mounting start from $25, and American Hardwood frames range from $15 to $60. If customers want to personalize their frames with mat captions, brass plates, or story pockets, they can do that for up to an additional $25.
In addition to custom frames, Framebridge also sells a variety of accessories and gift items, including books, candles, stationery, and small art pieces. There's also a sitting area for customers.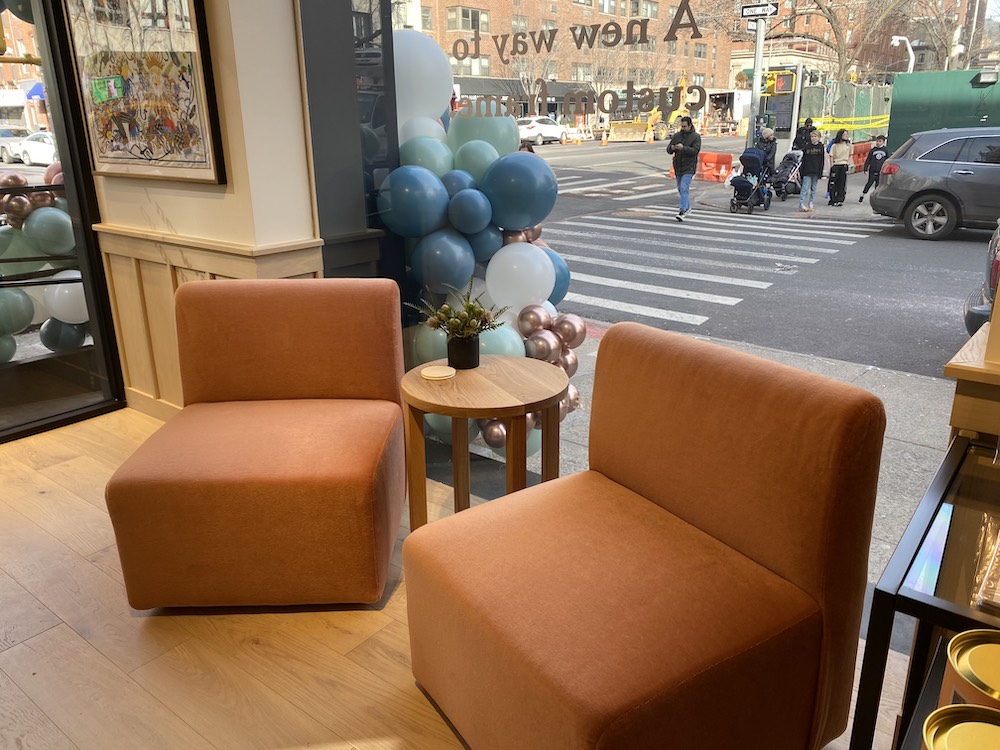 According to Juliette Langley, the manager of the Upper East Side location, the founder started the business in 2014 after stressful experiences at other frame shops for her own national park photographs. "She wanted to create an experience that was easier and more approachable," said Langley.
Langley herself came to the Upper East Side store from another Framebridge location in Williamsburg, Brooklyn. She expressed how welcome Upper East Siders have made her feel, and how impressed she is with the variety of art that's already been brought in. "On our first day alone, we saw an Andy Warhol print, a matchbook collage, and a spunky abstract design," Langley said.
Advertisement
When asked what she enjoys most about her job, Langley explained that every piece that comes into the store has a story behind it, and she enjoys hearing those stories. She also shared, "Sometimes our customers like to come in just to hang out and chat with us, and we are all for that."
Framebridge is open Monday-Saturday from 11am to 7pm and Sunday from 11am to 6pm.