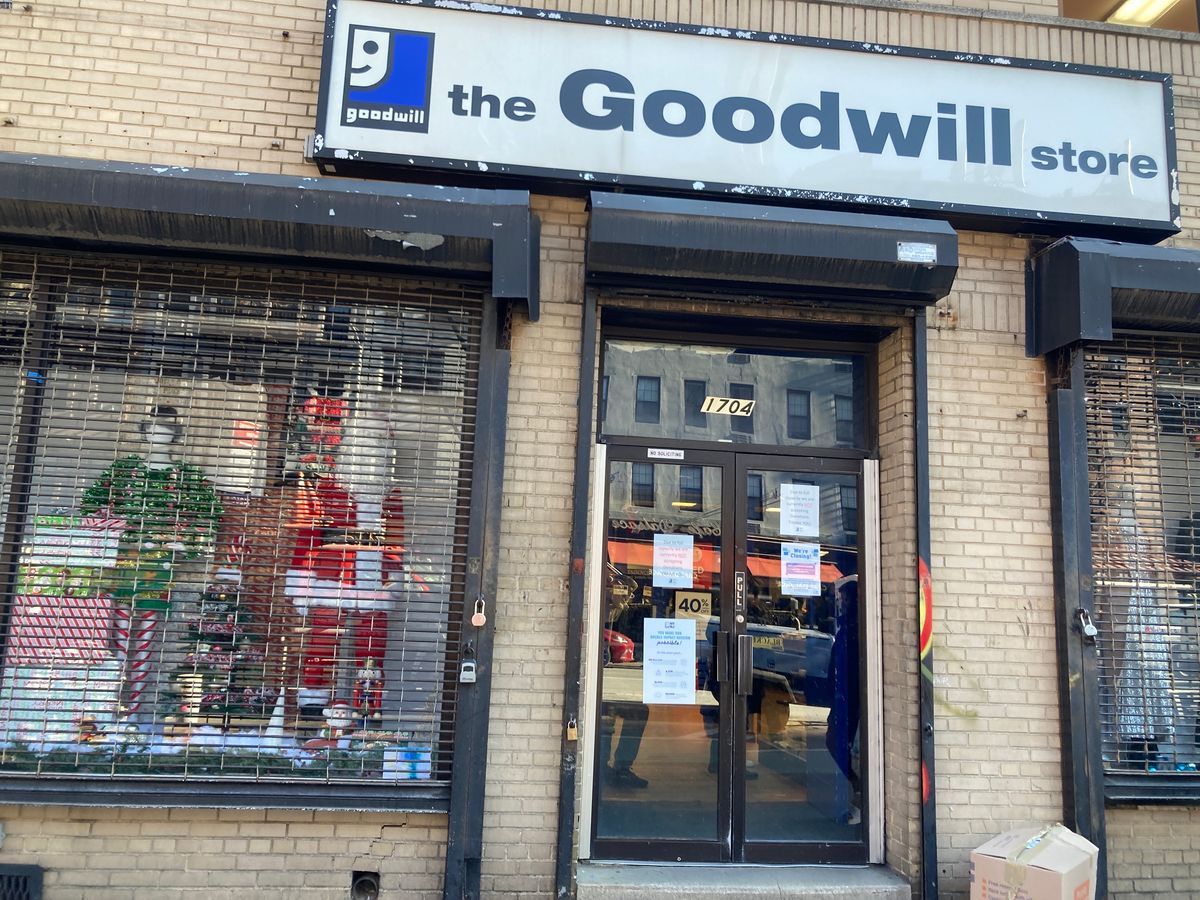 A sign in the window of the Goodwill at 1704 Second Avenue (between East 88th and East 89th streets) says the store will be closing on February 5, advising customers to instead visit the location at East 61st and First Avenue.

The store is no longer accepting drop-off donations, and while we were there, several customers had to turn around in surprise with donation bags in their hands.
This closing follows the shuttering of the Goodwill on West 72nd Street back in September, at which time, window signage suggested customers go to the about-to-close outpost on Second Avenue.
Advertisement



The closest available thrift store that accepts drop-offs of clothing and other items is Housing Works, which has a location just a block away at 1730 Second Avenue at East 90th Street. The store has a great selection of used furniture, records, books, housewares and clothing. Proceeds go to benefit those affected by homelessness and HIV/Aids.
The second closest thrift location, Unique Boutique, is located at 1674 Third Avenue between 93rd and 94th streets and has a large selection of clothing and household goods. They say they strive for "Quality over Quantity; Classic rather than Trendy; Eclectic rather than Common."
A third nearby option is Thrift NYC, which opened last year at 305 East 84th Street between First and Second avenues. They don't have a website, but you can follow them on Instagram to see some of the vintage items they carry.