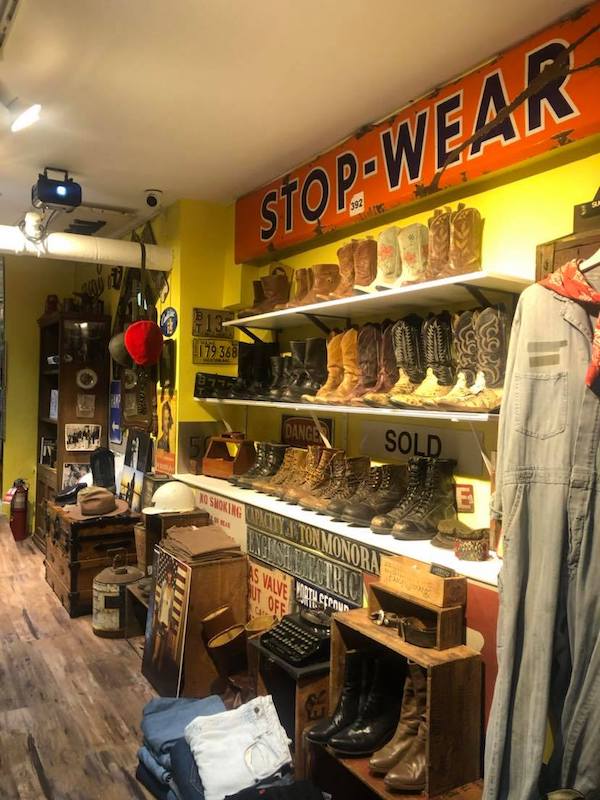 Upper East Siders who favor hipster fashion are ecstatic about the opening of Chuck's Vintage new flagship store at 173 East 91st Street between Lexington and 3rd Avenues. Direct from L.A.'s hip Melrose Ave, Chuck's Vintage brings its iconic style of high-end, one-of-a-kind vintage denim from the west coast to the east.

To coincide with its opening, Chuck's Vintage held a launch party last week at Pier 76 in Midtown West, an event complete with classic American cars, music and unique fashion that was covered by the New York Times.
Former model Madeline Cammarata opened the first Chuck's Vintage in 2006 in Los Angeles, quickly finding her niche in the big business world of denim on the famous Melrose Avenue and in the tony Pacific Palisades, both complete with an A-lister clientele. According to its website, Chuck's Vintage offers a hip selection of American workwear, such as military and work boots, leather bomber jackets and vintage '70s rock 'n roll T-shirts. "Classic American Cool."
Now overseen by Madeline's husband Vinnie after her sudden passing last year, the store will continue to offer its unique apparel to the discerning tastes of New Yorkers who favor rugged denim, boots and Americana-influenced fashion. By opening this shop on the UES, both as a love letter to New York, and with a prescient eye towards a future moving towards sustainability, Chuck's Vintage aims to appeal to New Yorkers who favor vintage fashion while supporting the reemergence of New York City.
Chuck's Vintage is open from Tuesday to Saturday from 12-7pm. For more information, visit www.chucksvintage.com.