If you're looking for something out of the ordinary, head over to The Niche Shop at 311 East 81st Street, between First and Second Ave, for some thrifty fashion and home décor. The new shop had its grand opening on Friday, April 1.

"I like to think we carry something for everyone," said Nichole Sesti, the store's co-owner. Inside you'll find a colorful array of jackets and blazers, dresses and shoes, handbags, and vintage apparel. This circus blazer caught our eye. You'll also find a lot of fun rings and gold jewelry to complement The Niche Shop's collection of candles, glassware and other home décor. "Our specialty is the fact that it's all second hand and vintage."
Nick Sparacio, Sesti's partner of over four years, joins her as a partner in the business. While Sesti is hand selecting each item to showcase, Sparacio is handling the day-to-day operations of the business. This dynamic duo, both Upper East Siders, met while working in finance.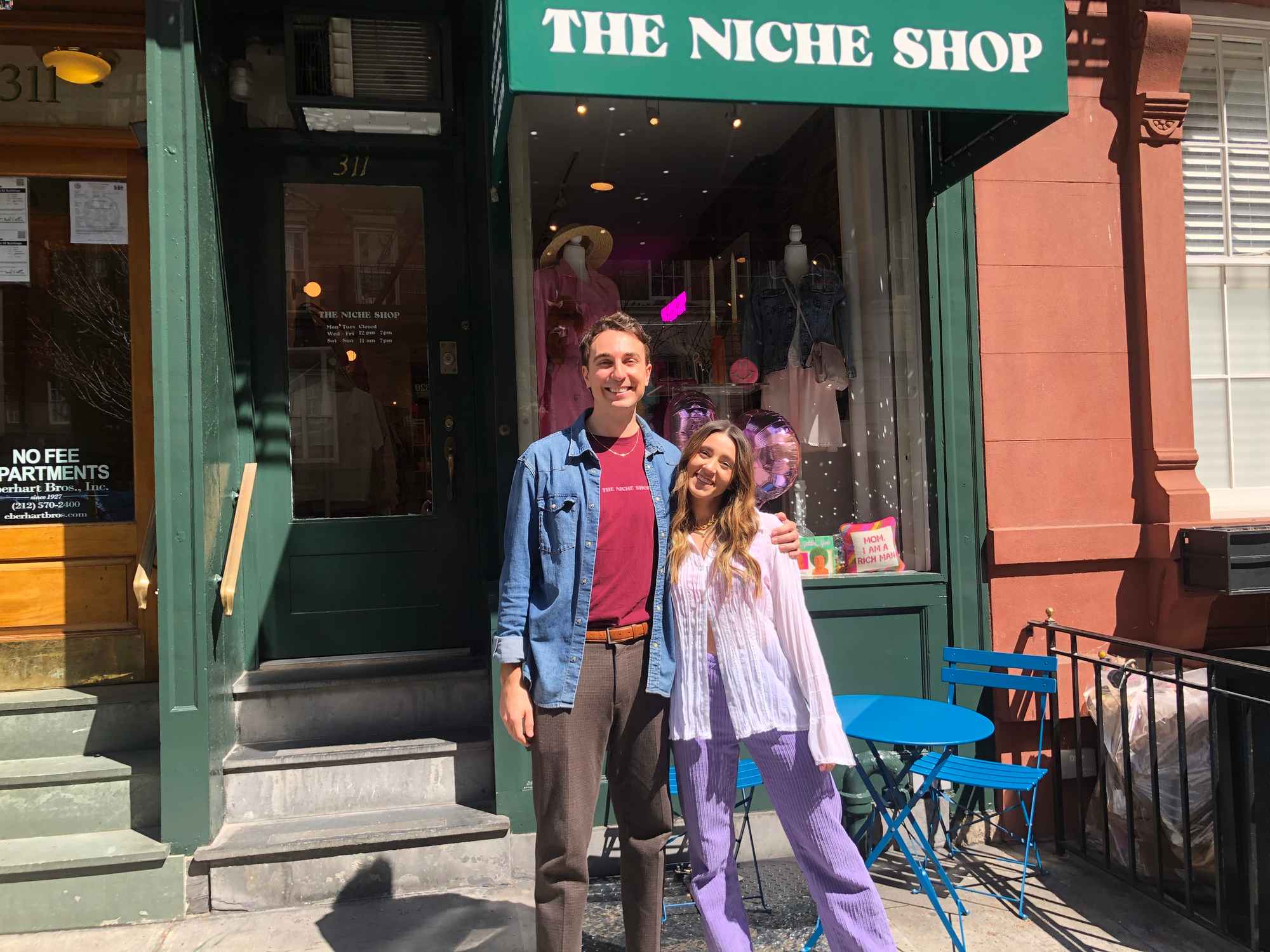 "I curate this store to what draws my eye. I love color. I love bold prints," said Sesti, who went on to describe her apparel and accessories as "Things that are easy to style but also some really fun, grab your eye, statement pieces."
The Niche Shop is open Wednesday-Friday from 12pm-7pm and Saturday-Sunday from 11am-7pm.
To learn more, visit thenicheshop.co or @the.niche.shop on Instagram.