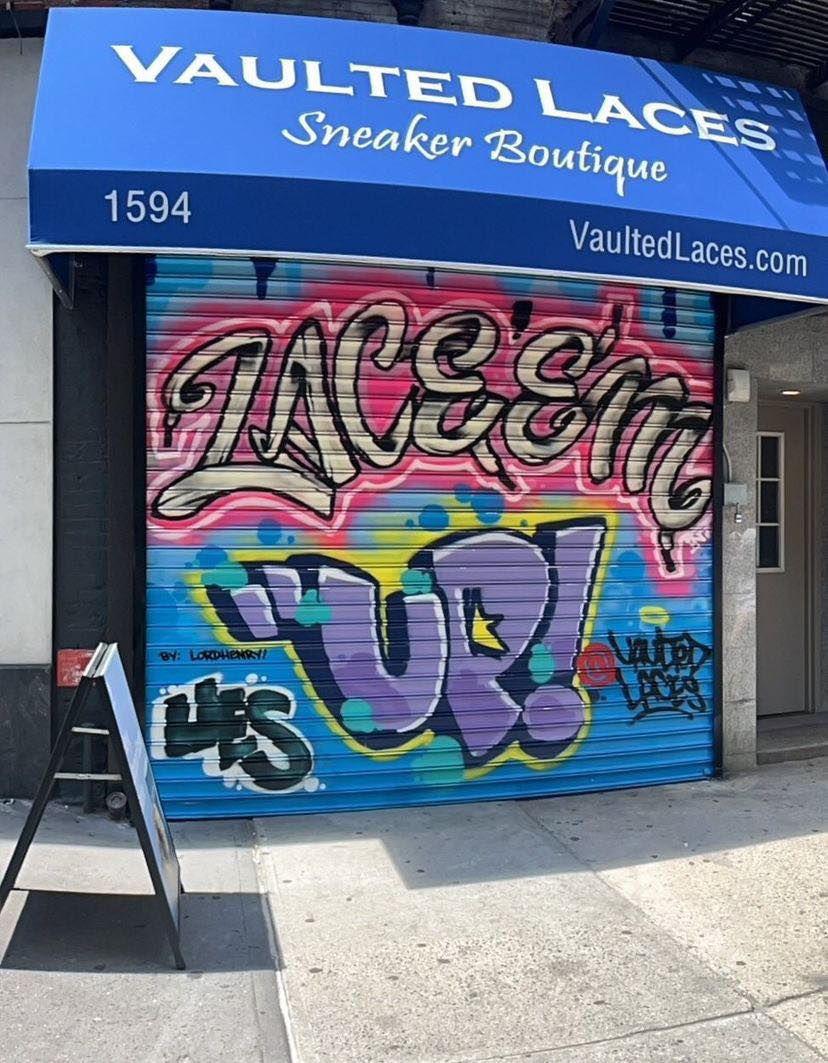 Sneakerheads, rejoice! Vaulted Laces, a new sneaker boutique specializing in rare, hard-to-find kicks, is coming to 1594 Third Ave. between East 89th and 90th streets. The shop is planning an August 30 opening. We spoke to the owner to get the rub on what's to come.

Advertisement



"The Upper East Side is really, really homey," says Alper T. in an interview with East Side Feed. Alper grew up on the Upper East Side since he was three. "There's a lot of supporting locals in this neighborhood, so that's something that I'm looking forward to being a part of." Having been passionate about sneakers since his middle school days, Alper is bringing his devotion to the neighborhood he knows best.
"I feel like the sneaker game is, you know, really serious. And I feel like there are shoes out there for everyone, every price range," said Alpert. "So, I just want to be the person that can supply people with what they need."
Alper is working on building up some serious FOMO (fear of missing out) for his opening on August 30. When asked if he could share a sneak peak of what people could expect at his grand opening, he told us, "We're going to keep that confidential for now, but as soon as it's out there, it'll be up on our website as well." We did learn Alper plans to eventually sell custom Vaulted Laces merchandise, which he's currently working out with his supplier.
One pair to be on the lookout for when Vaulted Laces debuts is the Nike Dunks. Alper remembers the Dunks as a classic kick back in his middle school days, and since Nike reintroduced them a few years ago, "they're really coming back full force with adoption." Alper went on to tell us he plans to focus on items that are not available in your traditional sneaker stores like Footlocker and Champs. "We focus on the items that sell out right away from those stores," he said. "So, we're more of an exclusive supplier, so to speak."
This access to tough merch is what Alper sees as his way to "Vault" over the competition, hence the shop's name. "We have the high-end sneakers that you know," said Alper, who has over 12 years of experience in sneaker authentication and sourcing. He previously worked in the hospitality industry and would moonlight buying and selling rare footwear. "Within this last year, I really decided to go full force and make that investment and go brick and mortar for a store."
Hours for Vaulted Laces are as follows: Monday: closed; Tuesday-Friday: 11 a.m.-7 p.m.; Saturday: 11 a.m.-7:30 p.m.; and Sunday: 12-6 p.m. Appointments are also available.
To learn more, visit vaultedlaces.com or follow @vaultedlaces on Instagram.