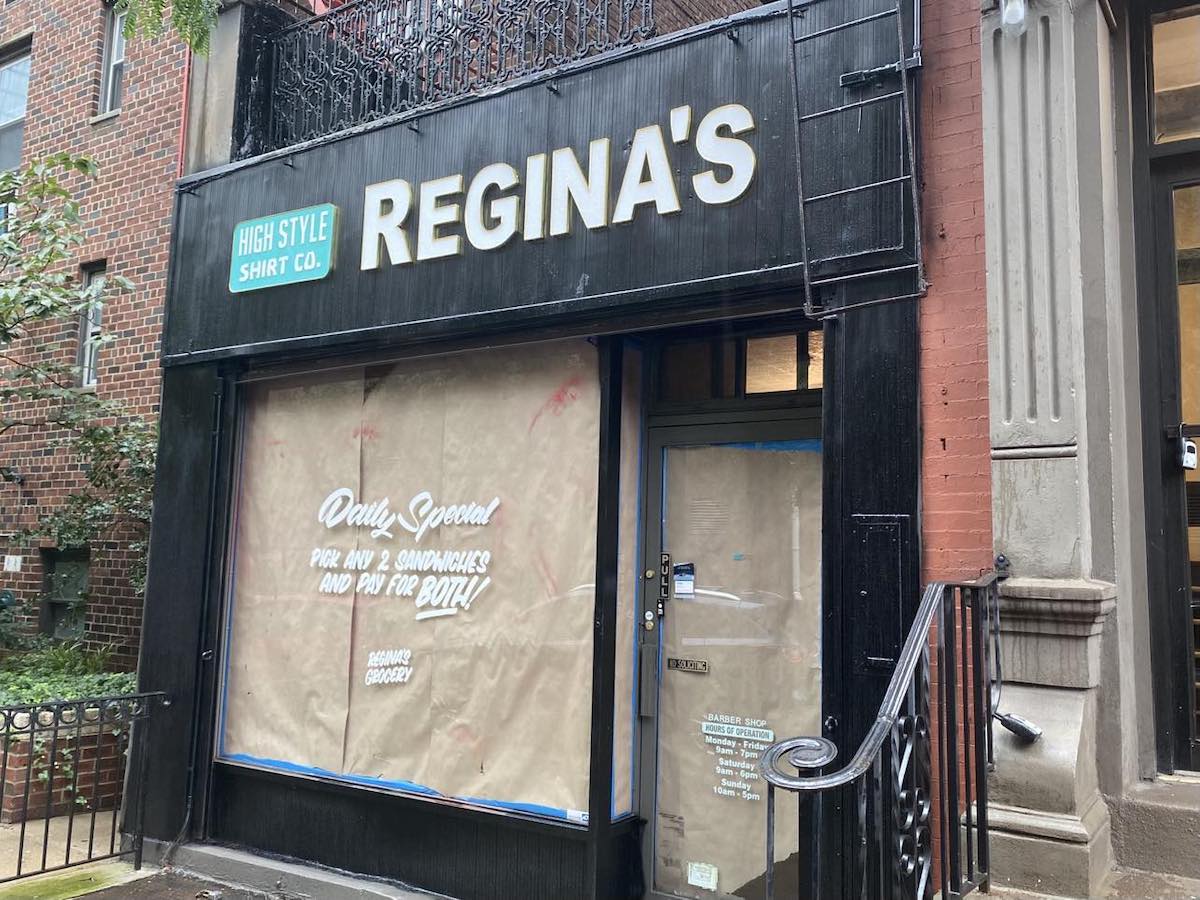 Signage for Italian sandwich shop Regina's Grocery is up at 300 East 88th Street between First and Second avenues (thanks to Sean Kassof for the tip). The new location will be the city's fourth, with two on the Lower East Side and one in Brooklyn.
Advertisement
Regina's Grocery is a family business owned by mother and son duo Regina and Roman Grandinetti. Regina grew up in an Italian family in Bedford-Stuyvesant, Brooklyn, and the business is the culmination of her lifetime of recipes. According to a
New York Street Food
article, Regina's combines the mother's cooking with the son's business acumen.
Familial love is at the core of Regina's. At its existing locations, photographs of Regina and Roman's family members decorate the walls of the shop, and every sandwich was named after a family member: the Cousin Anthony, Big Anthony, Uncle Rocco and the whole gang. Sandwiches range in price from $14-17 and are served on either classic heroes or stirata bread (an Italian baguette).
Frequently appearing ingredients include prosciutto, mozzarella and sopressata (and the Uncle Rocco and Grandma Lucy are both tuna sandwiches). For some visuals, you can find Regina's on Instagram where they showcase their menu items to their 25K followers.
View this post on Instagram
Most sandwiches can also come in the form of a salad, which are priced at about the same rates.
Regina's tries to important whatever ingredients they can directly from Italy. They also collaborate with other local businesses for some ingredients, such as Sullivan Street Bakery and Parisi Bakery for bread and Lioni's for the mozzarella.
Staff from Regina's were unable to confirm an opening date for the Upper East Side location.