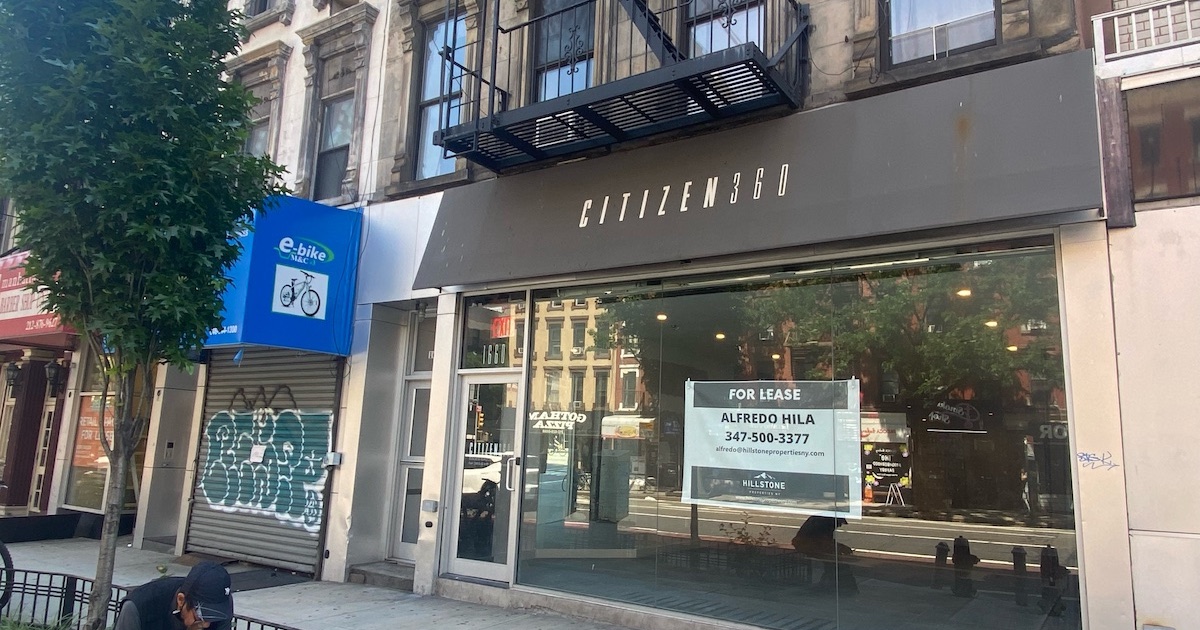 Fire up the Olivia Newton-John. Things are about to get physical, with the nation's largest assisted-stretching franchise, StretchLab, coming to 1660 First Ave. between East 86th and 87th streets. The site was previously home to a Citizen360 real estate office.

Advertisement



StretchLab opened its first studio in 2015 in Venice, CA. The company has since opened 200 independently owned franchises across the country, with another studio slated to open this summer on the Upper West Side. Orange County Business Journal reported, "The assisted stretching concept has secured over 700 franchise agreements internationally over the past five years with studios established in 40 states and four countries."
The brand offers one-on-one stretching, during which a StretchLab "Flexologist" will consult with their client on their current mobility, learn if they are dealing with any past or current injuries or pain, then work with them on the areas of their body they would like to focus on. The rate for a 50-minute session starts at $49, per the StretchLab website. We learned the Upper West Side's intro rate is $69, so we'll keep you posted when we find out more on this location's prices.
More Upper East Side Openings — See What's New + Coming Soon!
Group Stretch sessions are also available, with no more than six total participants allowed. Each individual has their own bench and a Flexologist leads the group through a series of stretches including: static (holding), dynamic (stretch with motion) and PNF (push and release) stretches, while also utilizing stretching tools like stretch straps and foam rollers. Flexologists customize every stretch for different levels of experience so everyone can participate at their own level of comfort. Twenty-five-minute sessions are also available.
Professional stretching services have become a popular fitness trend in recent years. "Stretching is especially important in our modern world because we don't have as many slow movements integrated into most of our lives anymore," said Diane Waye, owner of Stretching by the Bay, a studio in San Francisco, in a 2021 New York Times story. "We need to keep our range of motion open to help prevent joint disease, pain and posture issues and to improve athletic performance."
Last June, Stretch*d, which serves as an assisted-stretching and recovery space, opened at 1357 Third Ave., between East 77th and 78th streets.
We reached out to StretchLab to see when they plan to open. For more information, visit stretchlab.com (and here's the location page).