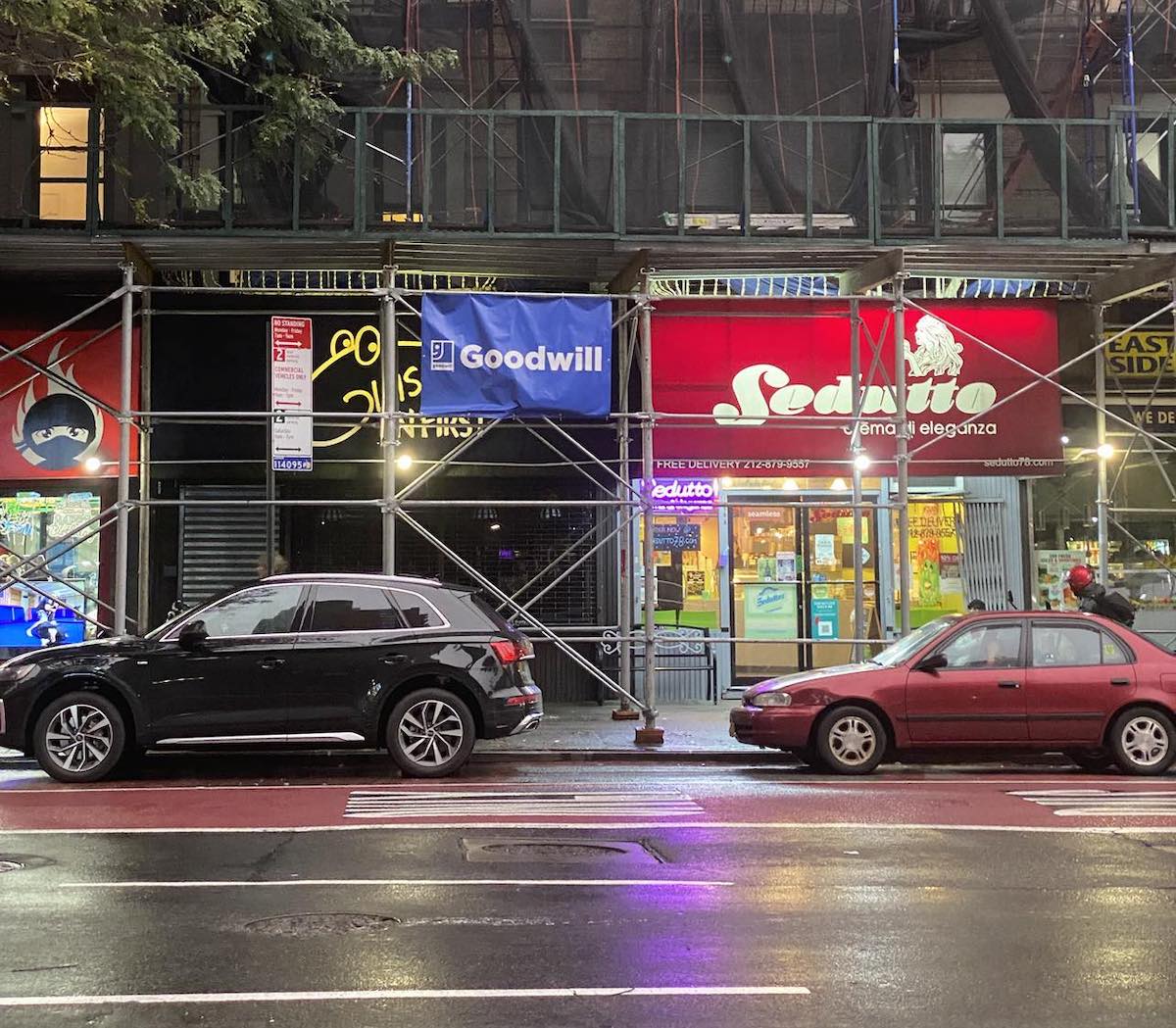 The Upper East Side's third Goodwill location is now open for donations at 1498 First Avenue (between 78th and 79th streets). Staff members tell us they'll hopefully be open for sales within the next week or two.

Advertisement
The new spot – which is much smaller than the neighborhood's other locations at 1704 Second Avenue (between 88th and 89th streets) and 1114 First Avenue (between 61st and 62nd streets) – replaces Glasses on First, which
closed last year
after serving the UES for three decades.
While the staff is still setting up and getting items on the racks, a quick glance inside the new location reveals a diverse selection of clothing and accessories. Immediately at the entrance of the store is the "high-end" clothing rack, which will be more costly than the other clothing items. Most of the left wall of the store is covered with clothing racks, which include summer dresses, business casual tops, party skirts, and Adidas and Timberland yoga pants. On the right wall of the store, you will find a section of sneakers, shelves of sunglasses (including some Ferragamo-brand glasses), and a rack of handbags. All of the items at this location will be $20 and up.
While the new Goodwill is not yet open for sales, customers are welcome to browse and set aside any items they wish to purchase. The staff will hold them contact the customers when the store is officially open. The staff members, Pam, Stacy, and Mark, encourage neighbors to keep coming in even before the official opening as they continue to put more items on display.